Welcome to The Dressage Foundation
The Mission of The Dressage Foundation is "To cultivate and provide financial support for the advancement of dressage." The Dressage Foundation was established in 1989 by Lowell Boomer, who was also the founding organizer of the United States Dressage Federation (USDF) in 1973.
We invite you to browse our website to learn more about our programs, grants, and ways to support the dressage community. Please contact us if you have any questions or would like additional information.
---
We Value Your Support

Donors to The Dressage Foundation enable riders, instructors, trainers, breeders, and judges to continue their dressage education, creating a stronger dressage community in the United States. We hope you will consider becoming a partner of The Dressage Foundation today!
---
Corporate Sustaining Partner: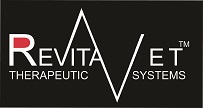 RevitaVet, a TDF Corporate Sustaining Partner, is offering an incredible deal for friends of TDF!  If the buyer mentions TDF during a purchase, he or she will receive a 20% discount on the basic system, poll cap, or hoof pad. Additionally, RevitaVet will provide a 10% contribution to TDF!  Call Tom Neuman with RevitaVet at 602-513-1223 for information on RevitaVet products and to place an order.  Thank you, Tom and RevitaVet!