Edgar Hotz Judges Education Fund
...provides continuing education for Dressage Judges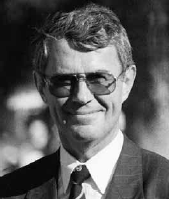 Axel Steiner planted a seed at The Dressage Foundation in 1999, with a $10,000 gift of appreciated stock from his 1998 judging fees. Other Donors quickly followed suit, as The Dressage Foundation Board of Directors declared the training of judges an area of primary pursuit.

When Edgar Hotz died in 2001, Axel Steiner suggested that this Fund be renamed, "Edgar Hotz Judges' Fund," which The Dressage Foundation Board of Directors approved in 2001. Donation volume in special remembrance of Edgar was heavy at that time, causing a burst of growth in the Fund's value, which has continued to the present day.

In 2005, The Dressage Foundation granted $7500 from the Hotz fund to help USDF launch its new Continuing Education Program for Judges and "L" Graduates. The goal for this USDF program is to "provide for, and continually improve the training of individuals currently licensed as judges and those aspiring to become licensed." The full details of this program can be found on the USDF website at www.usdf.org. USDF's new program is drawing rave reviews with extremely high evaluation ratings from participants.  
USDF administers this program; The Dressage Foundation serves as "banker" with financial support from the Foundation's Edgar Hotz Judges' Fund. As a bonus in this program, all participants receive a copy of Dietmar Specht's book, "The View from C," published by, and with the compliments of The Dressage Foundation.
Here is a peek at a recent event that was awarded a grant from the Edgar Hotz Judges' Fund:
Austin Dressage Unlimited 2-Day Judging Seminar with Maryal Barnett Georgetown, Texas
"I couldn't wait to tell you that, again this year, we had 70 people from across Texas attend this event that we held in charming Georgetown, TX. The evaluations were great, and we have received a number of follow-up emails from attendees saying how much they learned and enjoyed the weekend. They really appreciated it. Thanks again to The Dressage Foundation for your support of our dressage educational events!"
Cean Embry and Carol Schmickrath, Austin Dressage Unlimited Education Team Leaders