Sally Swift Fund for Centered Riding Clinics
Centered Riding® Grants Offered by The Dressage Foundation
The Sally Swift Memorial Fund has been created with donations to The Dressage Foundation from Sally's friends and supporters. This fund will provide grants up to $1,000 to non-profit equestrian groups located in the United States to host a Centered Riding® Clinic.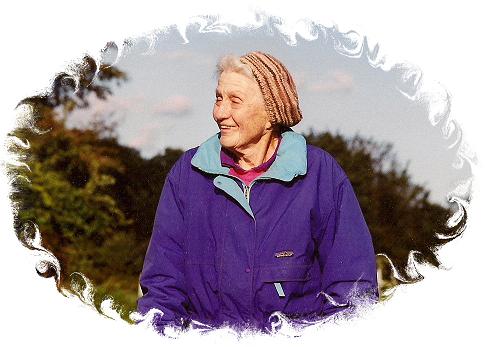 Grants will be awarded to the first qualified groups whose applications are approved by the joint Centered Riding® and The Dressage Foundation Selection Committee.
Non-profit groups can receive a Sally Swift Fund grant only once in any given calendar year. It is required that applications reach the Foundation Office at least 90 days in advance of your event. The intent of the grants are to help organizations hold a Centered Riding® clinic with the goal of breaking even. Grant money cannot be used for groups to make a profit on the funded event. Grant funds should only be used to support the educational part of the program and should not be used to purchase food, goodie bags, vests/t-shirts, etc.
Grants can be used for:
Open Clinic
Taught only by Centered Riding Level III and IV Instructors/Clinicians

Usually 2-3 days in length

Open to riders of all levels and disciplines

Usually includes both un-mounted awareness lessons and mounted lessons
Advanced Clinic
For riders who have extensive experience using Centered Riding techniques

Taught only by Centered Riding Level IV Instructors/Clinicians

Usually 2-3 days in length

Includes both un-mounted awareness lessons and mounted lessons
Instructors' Course
Taught only by Centered Riding IV Instructors/Clinicians

Limited to 12 student instructors

For riding instructors with at least one year of experience teaching riding who have ridden in at least one Open Centered Riding Clinic

Taught in two parts (clinic format) with 4-6 weeks between the parts

Student riders required for Part 2
Centered Riding Lectures and Demonstrations
An introduction to Centered Riding basics and techniques

Presented by Centered Riding II, III, and IV Instructors

Usually presented in lecture format

Usually includes participation in un-mounted awareness exercises
Every year, TDF receives numerous evaluations from groups that have hosted a clinic, symposium, or other dressage related educational events supported by a TDF grant. Countless times, the reviews are amazing, but there is one common complaint amongst the auditors and riders- hearing the instructor. We've gathered some information that we think can help you as you prepare your next event.