Michael Poulin Dressage Fund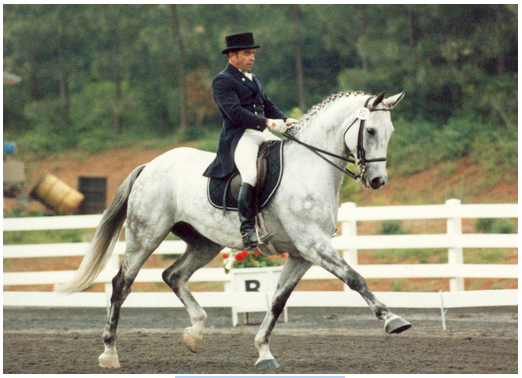 Friends, students and supporters of Michael Poulin established the fund at TDF in 2003. The purpose of this fund is to provide funding support for programs and projects that enhance the quality of dressage in the United States, through any and all of its component disciplines - riding, competing, training, instructing and judging.
TDF seeks grant applications that contain bold, creative, innovative ideas for the improvement and strengthening of dressage. TDF encourages collaborative efforts, where one or more equestrian organizations might pool their financial resources with a grant from the Michael Poulin Dressage Fund to accomplish new, big, important results in dressage. Individual and non-profit organization applications for programs and projects that will enhance the quality of dressage in the United States will be accepted. The Selection Committee prefers applications for programs that will provide education and training for a group, rather than an individual effort.
Poulin Fund applications will be accepted once per year. All applications must be received in our office on or before June 1st of each year, with an announcement made by August 1st (grants will be made for programs/events that fall after August 1 of the year in which you apply).
About Michael Poulin
In addition to serving on TDF's Board of Directors, Michael has also been a long-time member of the Board of Directors and Dressage Committee of the USEF. He was instrumental in the founding of the USDF Instructor Certification Program. Through TDF, Michael also originated the "Advanced Young Rider Olympic Dream Program," now known as the International Dream Program. Michael is a founder of the North American Dressage Trainers Association and is also a member of the International Dressage Trainers Club and the Classical Dressage Riders Association. He travel nationally and internationally as an FEI "I" rated dressage judge and dressage coach.