Thanks to Our Donor Family
Listed here are members of our Donor Family who have helped to build The Dressage Foundation. Their gifts have come in all sizes -- small, medium, large, and extra-large. Their gifts have come in a variety of forms -- cash, stock, real estate, and personal property. Some have given occasionally, or on a one-time basis; many are regular or multi-time Donors. The Dressage Foundation's only sources of revenue are Charitable Contributions and earnings on our Funds and investment reserves. We have no dues-paying members, as do some equestrian organizations. The Dressage Foundation is fully Donor-driven. Please join our Donor Family. Those we help will be so grateful to you!
---
2016 Donors
$10,000+
Anonymous
Maryal Barnett
Cadwgan Foundation/Carol Lavell
Ralph Dreitzler/OD Fisher Fund
Oregon Dressage Society
$5,000 - $9,999
Allyson Aldrich
Margaret Duprey
Mississippi Eventing and Dressage
Association
Martin and Toni Sosnoff Foundation
$2,500-$4,999
Beth Baumert
Florida Dream Tour Benefit
Middleburg Tack Exchange
Tom Noone Benefit Clinic
Platinum Performance
Rennoc Corporation Foundation
The Shannon Foundation
USA Equestrian Trust
Louis and Zacharie Vinios
$1,000-2,499
Jonathan Burton
Ralph and Freddie Dreitzler
Joan Ehnle
Candace Faber
Beverly Gepfer Charitable Foundation
Nancy Hutson and Ian Williams
Jane MacElree
Mary Alice Malone
Michael Matson
Lisa Seaburg
Lisa Wilcox
$500-$999
Ruth Babcock
Andrew Baertsch
JoAnne Balling
Debbie Banas
Dr. Rodney, Debbie and Heidi Basler
Gardy Bloemers
Joseph Carr
Ralph Conner
Brenda Curnin
Lori and Carl Fisher
Frederick Flemming
Janet Foy
Judy Ethell Glatz
Caroline Jacob
Kevin and Janet Keller
Lincoln Community Foundation
Middle Georgia Sporthorse Association
Ellin Dixon Miller
Laura Freeman
Richard Freeman
David and Diane Fucinaro
Lendon Gray
Maryanna Haymon
Nancy Johnston
The Perry Family
Rocky Mountain Dressage Society
Karin Reid Offield
Jane Sage
Annis Singleton Buell
Diane Skvarla
Smoke Rise Foundation
Nikki Soich
Anne Sushko
Joan Sussman
Jean Vinios
Meredith Watters
Wanda Wiggins
$250-$499
Todd and Allyson Aldrich
All Dressage Association
Carlene Blunt
Amy Bresky
CDS – Foothills Chapter
Joseph Carr
Bob and Jean Clements
Deborah Davenport
Deep South DCTA – Pirates Chapter
CenterLine Dressage
Marcetta and Don Darensbourg
Barbara Doherty
Eva Lynn Finlon
Lynne and Race Foster
Robert Gaebel
Rebecca and Brian Hafner
Suzanne Hall
Stacey Hastings
Harold and Betsy Hestnes
Theresa Horne
Houston Dressage Society
Theresa Hunt
Jenny Johnson
Betsy Juliano
Michelle King
Janine Malone
Heather McCullough
Ann McMillan
Charles and Marilyn Mess
Debbie Moloznik
Northern Ohio Dressage Association
Oregon Dressage Society
Amy, John and Lisa Peichel
Julia Peterson
Kathy Putnam
RevitaVet
Rebecca Rigdon
Leslie Rohrer
Eliza Romm
Peter Rosow
Denise Sarnoff
Margaret Tremain
USDF Convention Attendees
Kenneth Van Cise
JoAnn Weisenford
$1-$249
Anonymous
Peggy Abbott
Eva-Maria Adolphi
Herman and Kathleen Aguayo
Carol Ahlf
Sally Alksnis
Alpha Dressage Association
Mary Jane Alumbaugh
Amazon Smile Foundation
Fie Andersen
Leslie Anderson
Michelle Anderson
Jennifer Andis
Marian Antin
Victoria Asuaje
Austin Dressage Unlimited
Dale Baker
Marian Baldwin
Debbie Banas
Sally Barber
Debbie Barcus
Michael and Vera Barisone
Jennifer Baumert
Janet Beckers
Diane Bell
Ann Belth
Sharon Berkshire
Cindy Bickman
Debbie Bishop
Kristi Bloom
Rowena Blythe
Ann Boehning
Mary Bolovan
Erin Boltik
Ellen Bonnevie
Deborah Bono
Suzanne Border
Mary Brady
Joe Brennan
Maggie Brodnick
Becky Brown
Norm and Donna Brown
Elizabeth Braun
Sally Jo Briney
Jeanne Burns
Linda Burton
Colleen Byrne
Barbara Cadwell
Jane Calamusa
Lisa Calvacca
Marilyn Cantey
Christel Carlson
Martha Carter
Suzanne Case
Marilyn Cassidy
Teresa Castanias
The Damn Horse Traders
Cayuga Dressage and CTA
Leslie Chapman
Chesapeake Equestrian Events
Janet Chisholm
Lyn and Don Christie
Jill Cicero
Terri Ciotti Gallo
Hilary Clayton
Charlene Cohen
Charlene Cole
Jan Colley
Dan Collins
Susan Conda
Paul Cormier
Corinne Craig
Cyndi Craig
Ruth Crennell
Sharon Curran
Nan Darden Holland
Mary Grace Davidson
William Davis
Susan Day
Deb DeFore
Elise DePapp
Fran Dearing
Debbie DelGiorno
Nicole DelGiorno
Linda Deyo
Michelle Dorsey
Dressage at Lexington
Louise Duda
Catherine Echternach
Kathy Edwards
Kurt Elder
Cean Embrey
Clara Etzel's Silent Auction Proceeds
Priscilla Endicott
Pamela Evans
Thomas Faylor
Fern Feldman
Leonie Fernandes
Molly Fine
Judy Finkel
Michael Fisher Sandler
Howard and Barbara Fleming
Dorie Forte
Rose Fountain
Margaret Freeman
French Creek Equestrian Association
Nina Fricke
Jane Fucinaro
GLASS-ED
Susan Gaebel Wallace
Doris Gahwyler
Caroline Gautier
Debbie Gibbons
Kathleen Gilroy
Irene Gimbel
Evelyn Goebel
Jorge Gomez
Martha Goodney
Radene Gordon Beck
Lisa Gorretta
Judith Grass
Marlene Groman
Sandi Grossi
Sherry Guess
Johanna Gwinn
Suzie Halle
Melinda Hallmark
Gilan and Tim Hanagan
Susan Hancock
Dolly Hannon
Anne Harrington
David and Susan Haupt
Jennifer Heck
Deborah Heier
Mary Jo Herkenrath
Viktoria Herson
Sandy Hider
Robert Higgins
Thomas Hill
Fiona Hillen
Margo Hoagland
Lindsay Hofman
Lisa Hollenbeck/Alpine Shop
Kristine and Tessa Holloran
June Hooks
Susan Howard
Judith Huddleston
July Hugen
Mariye Inouye
Wendy Insinger
Iowa Dressage and CTA
Nancy Isaacson
Angela Jackson
Jennifer Jarvis
Anne Johnson
Jennifer Jones
Marion Julier
Kaiser Permanente Giving Program
Nancy Kassner
Amanda Katsman
Jacqui Key
Sharyl Kidd
Harriet Kiehl
Jerry Kleffman
Kathy Knappitsch
PJ Koehler
Reese Koffler Stanfield
Kathryn Kostenbader
Nancy Krial
Anne Kulak
Susan Lang
Debbie Langstein
Elizabeth and Rebecca Langwost
Alice Leighton
Ellen Lerner
Katherine Lewis
Kathryn Lewis
Nancy Litsch
Bettina Longaker
Marianne Ludwig
Adrienne Lyle
Claire MacAulay
Sarah MacGowan
Carol Machulski
Alice Martin
Sarah Martin
Sarah Jane Martin
Lilla Mason
Caroline McConnell
Debbie McDonald
Sue McKeown
Anne McMillan
Robyn McNutt
Patricia McVary
Kathryn Meintsma
Linda Mendenhall
Donna Meyer
Annie Migliozi
Randy Miller
Christine Morales
Annie Morris
Anne Moss
Lorraine Musselman
Nebraska Dressage Association
Deb Neivert
Sarah Nelson
Randi Nelson-Shipley
New England Dressage Association Members
Rosalie Nitzsche
Ida Noll
Judy Nordstrom
Doris North Vetter
Judith Nothem
Jane Nutter
Charles and Fiona O'Brien
Kathleen O'Connor
Roberta O'dell
Deborah O'Keefe
Barbara O'Kelly
Diane and David Octaviano
Brigid Pajunen
Bev Parks
Anita Parra
Ashley Parsons
Jean Pecor
Nan Phipps
Wezo Pierson
Sophie Pirie
Julie Pittenger
Gerhard Politz
Jill Posadas
Adrienne Pot
Joy Potthoff
Annette Pressas
Miss Purrcynth
Wayne Quarles
Makenzie Rath
Jessica Rattner
Nancy Reale
Donna Reber
Susan Reed
Christine Renne
Marion Ritchey Vance
Marie Rittman
John Rodenburg
Felice Rose
Barbara Ross
Yan Ross
Yvonne Ross
Paddy Rossbach
Kathy Rowse
Colleen Rull
Nancy Ruth
STRIDE
Sylvia and Jesse Sabo
Polly Sack
Natalie Sandler
Eva Sauer
Holly Savage
Teresa Schlesinger-Parker
Marilyn Schroer
Teresa Schumacher
Katie Scott
Danielle Schenk
Sonya and Kristen Schwaegerle
Judy Seeherman
Mark and Michele Seitzinger
Joan Shapleigh
Susan Shattuck
Diane Shott
Ryan Shumacher
Lauren Simons
Marion Sindorf
Julie and Bill Skinner
John Skvarla
Sharon Skvarla
Elizabeth Smith
Emily Smith
Joan Smith
Dennis and Nancy Sobba
Southeast VADA
Linda Speer
Elinor Spellerberg
Heather Stalker
Karen Stapf
Axel Steiner and Terri Miller
Charli Stevens and Walter Geil
Thomas and Simonetta Steyer
Libby Stokes
Janet Stone
Danielle Stout
Karen Stricklett
John Stromberg
Bob Sullivan
Theodore and Judith Sunder
Kathryn Sutton
Mo Swanson
Elaine Taub
Jen Thompson
Sally Tiegs
Katie Tolbert
Leanne Tousey
Utah Dressage Society
VADA/NOVA
Edward and Amy Van Cise
Julie Van Horn
Carolyn Vandenberg
Jen Verharen
Sonja Vracko
Jane Wade
Myra Wagener
Margo Wain Lee
Martha Wallis
Megan Ward
William Warren
Kathy White
Jean Whitesell
Amanda Wilgenburg
Bonnie Williams
Roberta and George Williams
Sheila Woerth
Ellen Wolchek
John Wood
Karen Woods
Jessica Wright
Mari Yates
Ann Yellott
Jo-Anne Young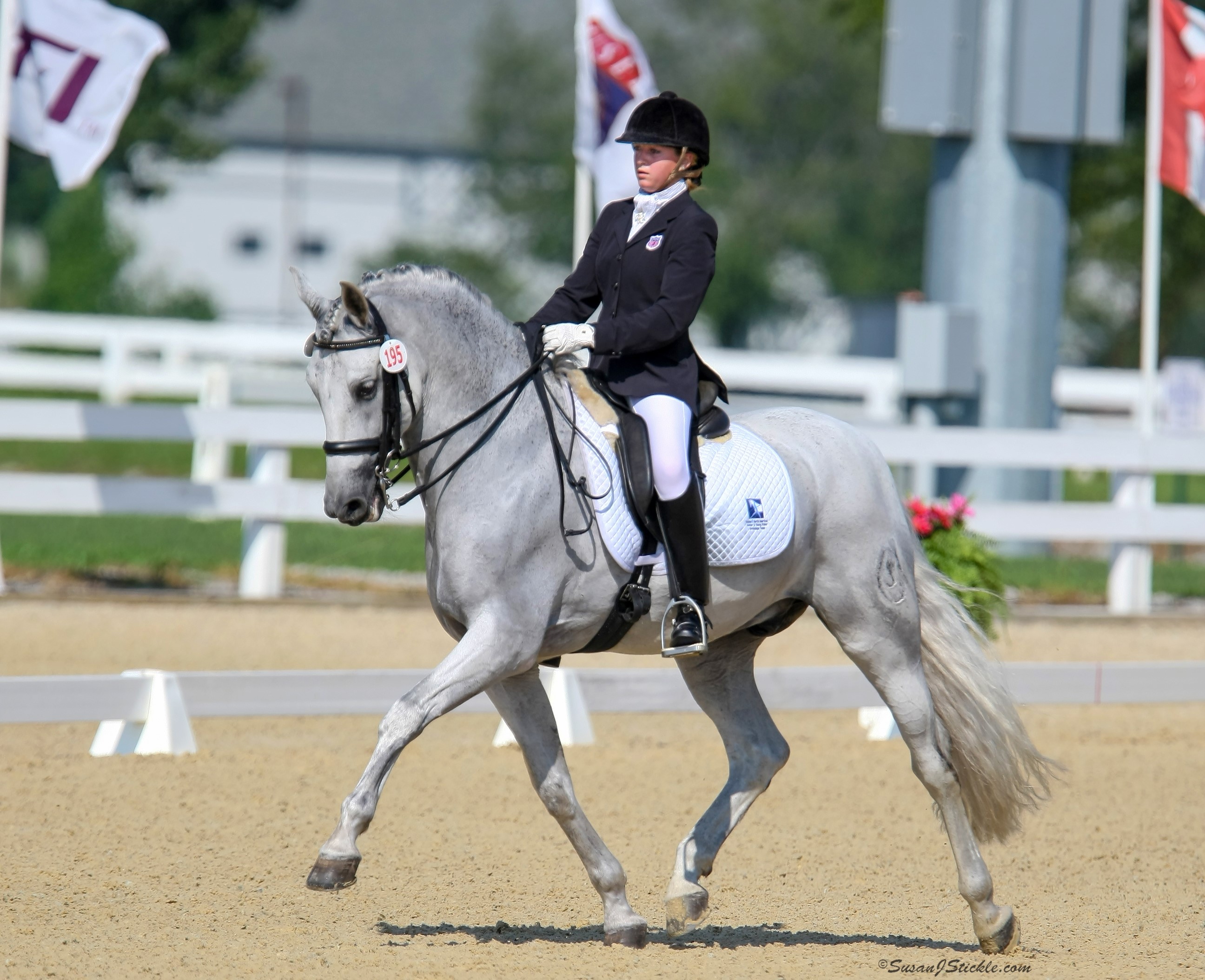 Grants and Programs
Thanks to generous donors, grants are available for instructors, youth riders, adult amateurs, breeders, judges, dressage groups and so much more!
Take a look.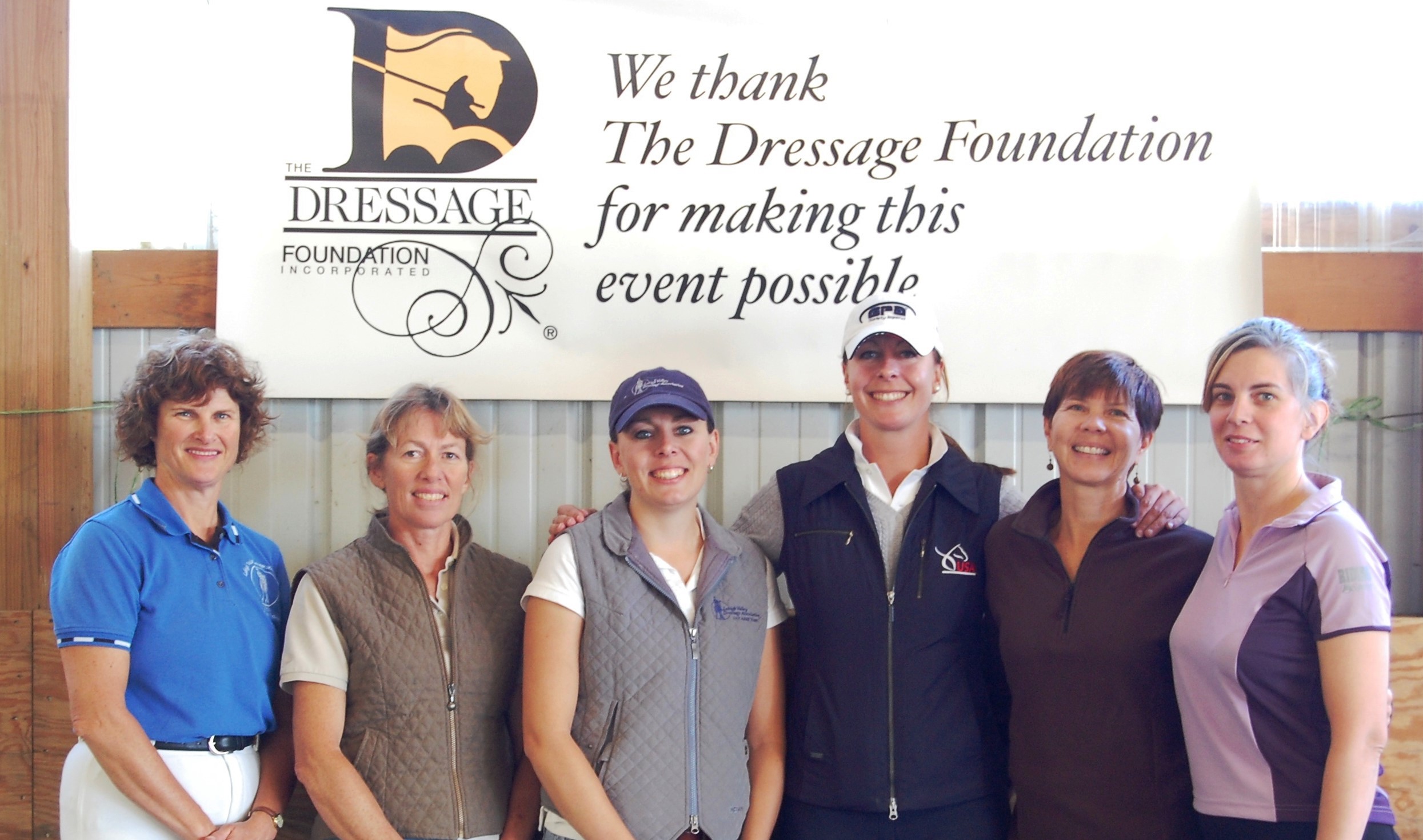 News and Events
There's a lot going on at TDF! Stay up-to-date with the latest press releases and grant deadlines.
Find out more.