Planned Giving
What is Planned Giving?  Planned Giving refers to charitable gifts that require some planning before they are made, and can provide valuable tax benefits and/or income for life for the donor (or in some cases, someone the donor designates).  Planned gifts include bequests/wills, trusts, and contracts between a donor and a charity.  Potential benefits to the donor include reducing income tax, avoiding capital gains tax, passing assets to family at a reduced tax cost, and making a significant and meaningful gift to the charity!
Throughout the years, generous donors have worked with The Dressage Foundation to establish various types of planned gifts.  We invite you to browse through the information below, which provides real stories of dressage supporters who have left a legacy through The Dressage Foundation.  We encourage you to discuss these, and other, ideas with your accountant or financial planner before completing the gift.
Leave a lasting legacy through your Will. Request a Wills Guide today: A Will is important for adults of all ages - it will ensure that  your family is provided for and will enable you to leave a legacy with causes that are close to your heart. By creating or updating your Will, your final wishes will be carried out as you had always hoped. Click below or call our office to request a complimentary Wills Guide today.
---
Three highly-praised audio-visual presentations...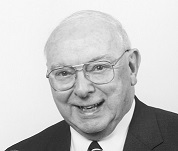 ...featuring three real-life Planned Gifts from The Dressage Foundation's gift inventory, cultivated and brought to closure by John Boomer, Past President/CEO of TDF. You will be taken right inside the process of what these gift instruments are, what they can do, how they can work to produce win-win-win results for the donors, the income recipients, and charity. These three featured Planned Gift examples are the Charitable Remainder Unitrust, the Charitable Lead Trust, and the Charitable Gift Annuity. Each presentation is concise, explained clearly in lay language, and designed so that you are having a personal conversation with Mr. Boomer.
Click each link below to start the Planned Giving presentations.  For a larger view, click the "full screen" button on the bottom right hand side of the box (it may take several seconds to buffer and come into focus).
---
Bequests and Wills
Bequests/wills are an easy way to designate a gift or portion of your estate to The Dressage Foundation.  Donors may leave a cash gift through their will, or can designate The Dressage Foundation as beneficiary of a retirement plan or life insurance policy.
| | | |
| --- | --- | --- |
| Leaving a gift through your will | Michael Matson plans support for The Dancing Horse Fund through an IRA designation | Sample language that you can use in your will |
| | | |
---
Charitable Trusts
Charitable Remainder Trusts can be used to place cash or property into a trust paying an annual income to you or another beneficiary with significant tax advantages.  At the end of the trust's term, the assets are then given to the charity.  Charitable Lead Trusts can be used to provide a fixed amount to the Foundation for a term of years, with the assets passing back to you at the end of the term. Lead Trusts are typically used to pass assets to heirs with reduced gift or estate tax costs.
| | | |
| --- | --- | --- |
| Dr. Anne Ramsay provides support for dressage, now and later | Two charitable remainder unitrusts make a great estate plan for the Boomer Family | |
---
Gift Annuities
A Gift Annuity is a contract between a charity and the donor.  In return for a donation of cash or other assets, the charity agrees to pay a fixed payment for life to the donor, or to someone of the donor's choosing. The donor is able to claim a charitable tax deduction at the time of the gift and a portion of the payments is typically tax-free.
| | | |
| --- | --- | --- |
| How Lazelle Knocke's gift improved dressage in the United States | Shirley Jones' reasons for supporting TDF | |
---
Other Gifts
| | | |
| --- | --- | --- |
| Remembering the pioneers of dressage in the United States | | Lowell Boomer's donation of a promissory note |
| | | |
---
In addition to the planned gifts listed above, there are many other ways donors can provide important, lasting support for The Dressage Foundation.  Again, please consult your financial planner or accountant for information.  You may also contact Jenny Johnson, TDF's Executive Director, at (402) 434-8585 or jenny@dressagefoundation.org for more details.