Joseph Carr (KY)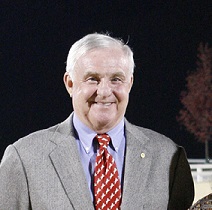 Born and raised in the Boston area, Joe Carr has been active in the equine industry all his professional life. He began his career at the Thoroughbred racetracks and later branched out into the show horse field.
Mr. Carr is a graduate of the University of Massachusetts, with continuing degrees from the University of Miami and the University of Kentucky. He has been President of the American Medical Equestrian Association, an organization devoted to developing safe standards and practices in the field of show horses, as well as a member of the Safety Committee of the United States Pony Clubs.
Mr. Carr is a member of a number of local, national and international equine organizations (United States Equestrian Federation, United States Pony Club, United States Dressage Federation and the Federation Equestre Internationale) and has served as an international and regional horse show official for a number of years. He has acted as assistant to veterinarian Joe E Burch, DVM and Gary L Norwood, DVM both past presidents of the American Association of Equine Practitioners, and has officiated /volunteered at international competitions including the Olympic Games in Hong Kong and Atlanta, the Pan American Games at Fair Hill, the New Zealand National CCI*** Championships and the Rolex Kentucky Three Day Event.
Mr. Carr has developed, marketed, and underwritten both new and existing equine insurance products for over 20 years. He created a very successful affinity marketing program for the United States Dressage Federation, a national organization with over 35,000 members, which culminated each year in a series of highly popular regional competitions. In addition, he established a national training program for equine insurance agents, and has been a speaker and panelist at a variety of local and national equine insurance forums. He also holds the designation as an Agricultural and Farm Insurance Specialists (AFIS) and Sports Marketing Professional (SMP). Mr. Carr is a licensed Property and Casualty agent, and holds a Surplus Lines Broker's license in the state of Kentucky.