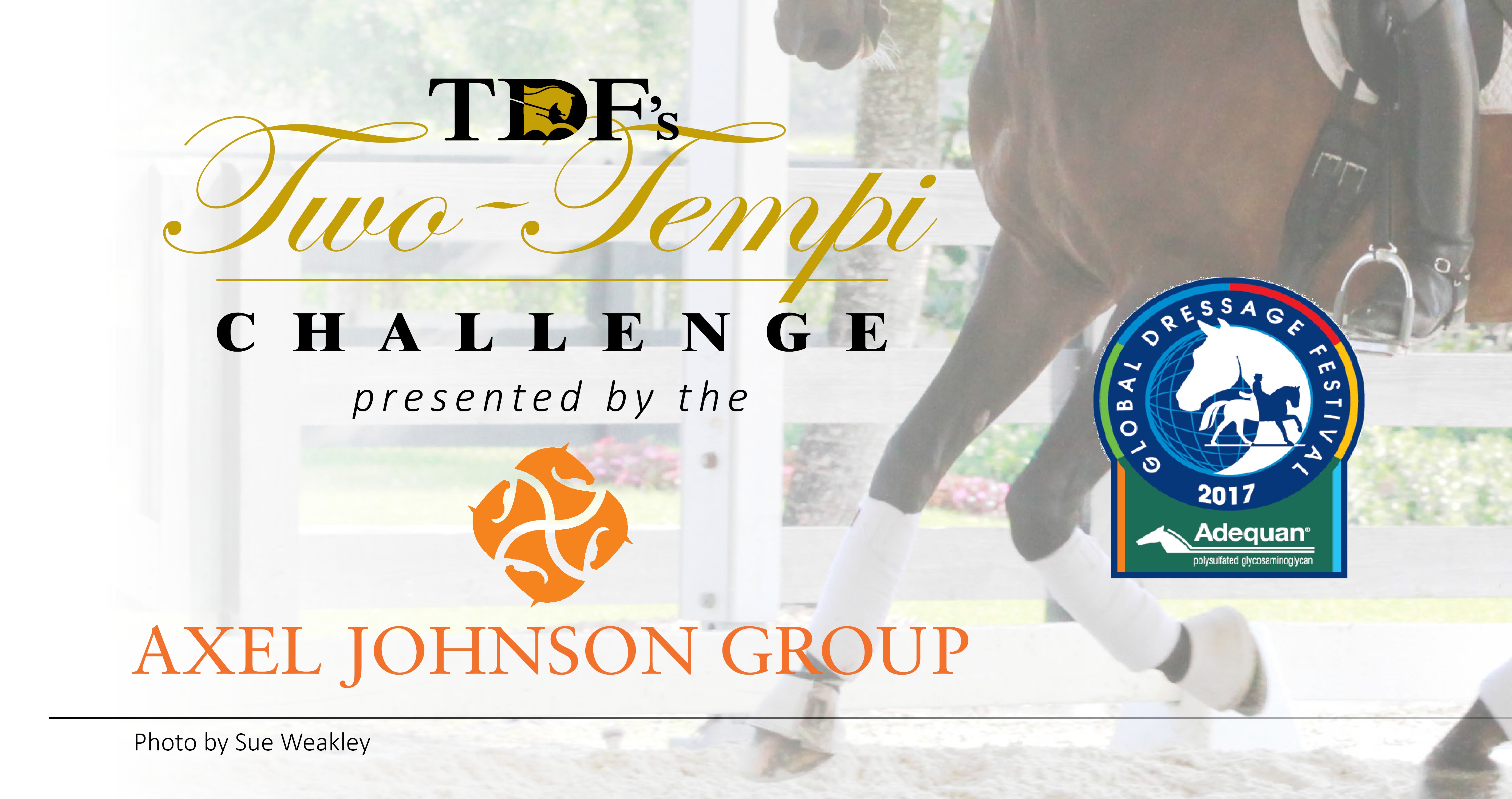 2017 Two-Tempi Challenge Kick-Off Event, Sponsored by the Axel Johnson Group
---
Did you miss it? Watch the video here! Fast forward to the 1:34 mark and watch the Challenge.
When and Where?

Friday, February 24, 2017
Adequan Global Dressage Festival's "Friday Night Stars" Grand Prix Freestyle Presented by The Axel Johnson Group

The Two-Tempi Challenge will be held during the Freestyle competition break at approximately 8:20 PM.
The results:
1st Place at 58 tempis: Susanne Hamilton and Lutz, a 14-year-old Haflinger gelding owned by Tina Hinckley

2nd Place at 44 tempis: Lauren Chumley and Millennium, her own 1994 KWPN gelding

3rd Place at 13 tempis: Olivia LaGoy-Weltz and Fendi W, an 11-year-old Oldenberg gelding owned by Jan Garlitz

4th Place at 7 tempis: Jim Koford
Fulfill your pledge or donate for your favorite rider: 
Your donation will be used to support TDF's grants and programs that are helping to improve dressage in the U.S. 

After the rider has completed his or her Two-Tempi Challenge, TDF will contact those who pledged to make your donation. Thank you for participating in TDF's Kick-Off 2017 Two-Tempi Challenge presented by The Axel Johnson Group!
---
(Fast forward to the 1:34 mark.)