Team #349: Ann Kiewel and Book'n Dynasty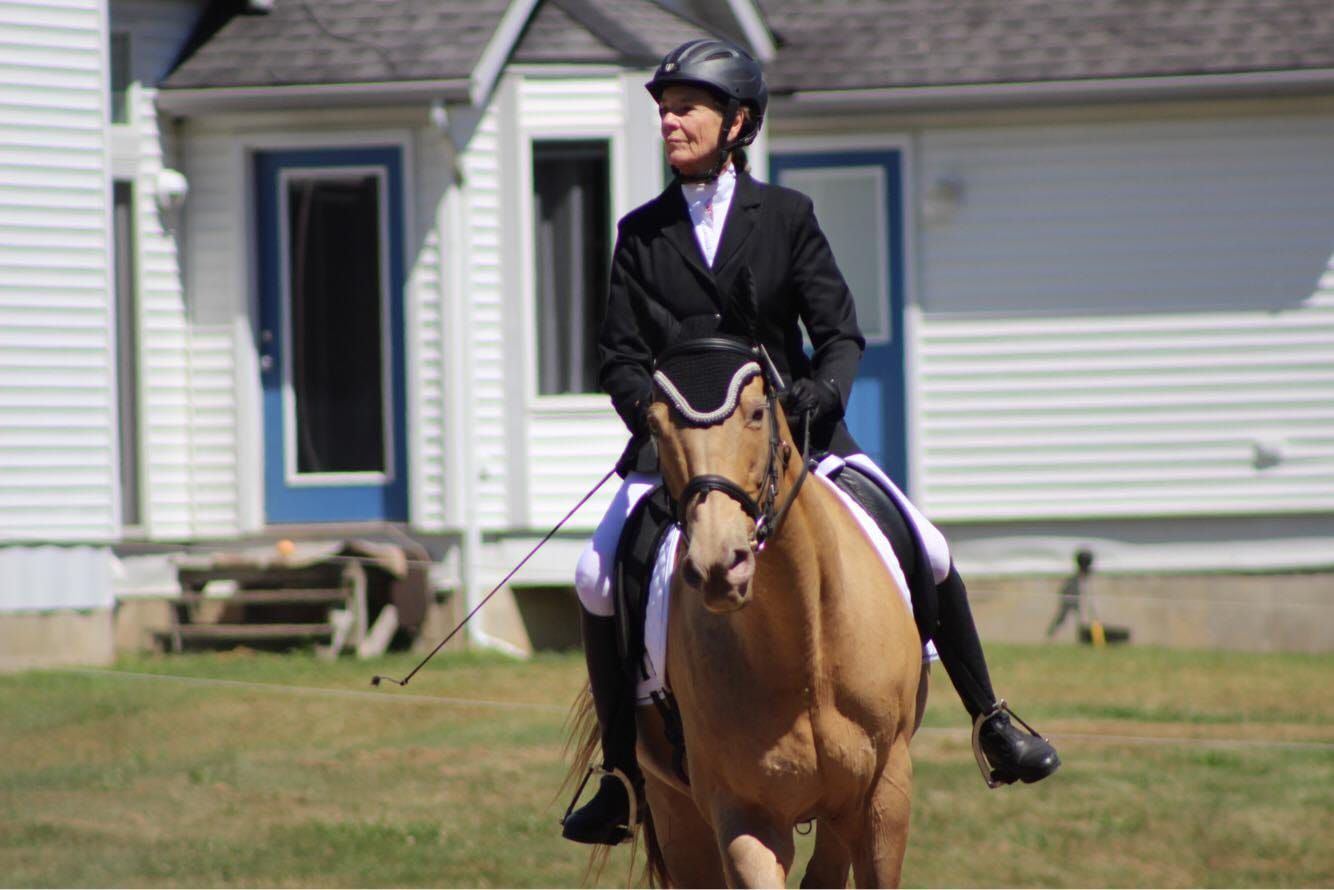 Something about horses captured my fancy at an early age and I spent many hours riding a "tree horse" fashioned by my father which was hung between two trees. Later, family and career intervened and so I delighted in watching my daughter grow up on real horses instead. As I approached retirement, I took steps to fulfill my dream to ride and ultimately have my own horse. 
Tanner (Book'n Dynasty), an amber champagne colored Appendix, came into my life quite unexpectedly, and as it turned out, not in the best physical shape or form. In spite of that, it was apparent that he was an accomplished performer and talented teacher. Today, at 21, he is strong and healthy, and he has taken care of me and taught me for ten happy, beautiful years.
I would like to pay tribute to the patient and persistent teachers who have encouraged me…one of whom became a Century Club member last year, and to my current teacher, Kristen Chasnis, who is too young to even dream of a place in the Century Club, but who will arrive there one day. It's been a wonderful journey that continues to amaze, enlighten and sustain me.