Team #334: Connie Napier and Silver Sun De Nilo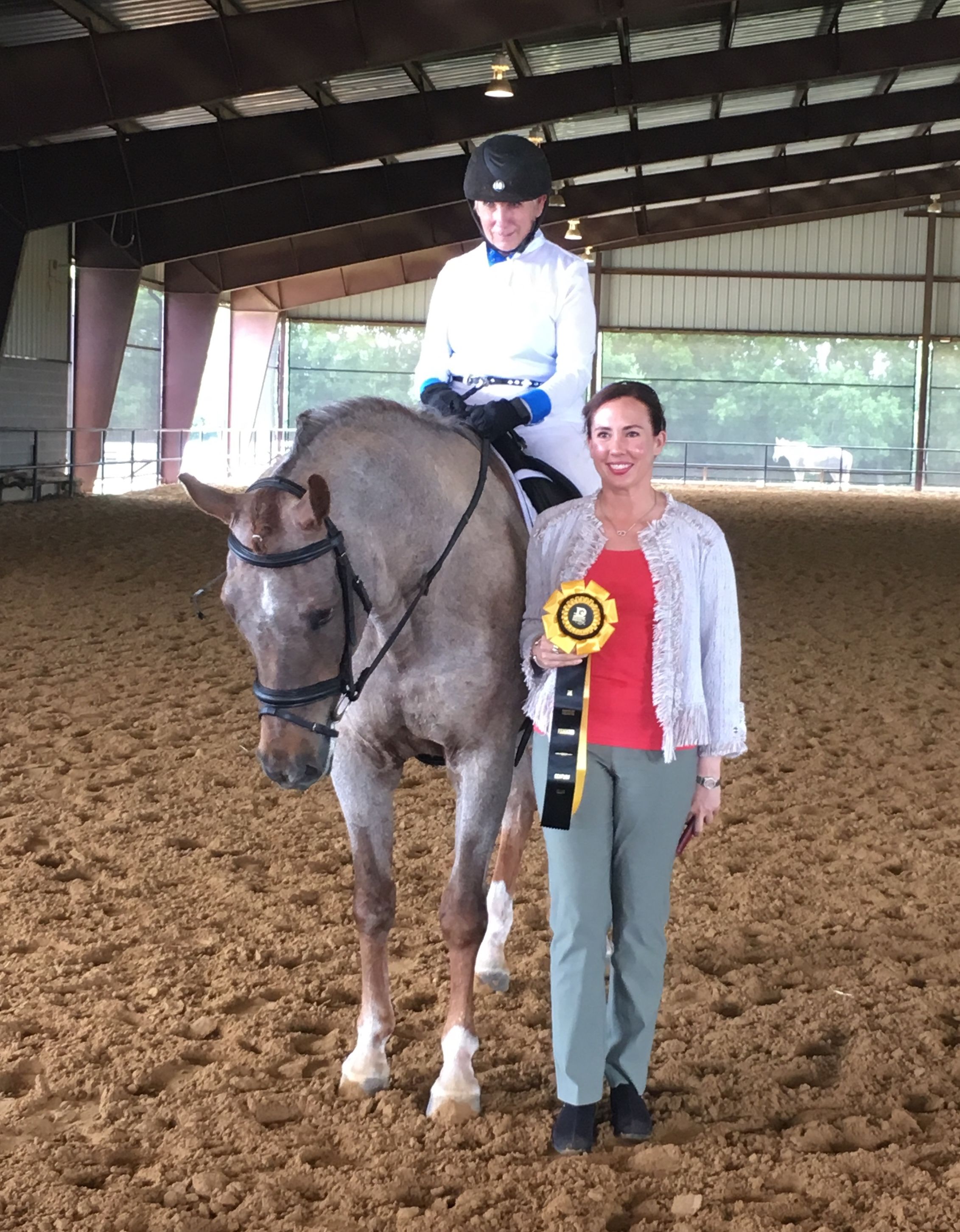 I was delighted to team up with Silver Sun De Nilo, commonly known as Rusty, for my second Century Ride. Rusty belongs to my friend Charlene Maddox. He has won many Championships showing at Arabian competitions in Hunter Pleasure, Western Pleasure, and dressage. In fact, he was the 1998 National Champion at First Level. He also spent two years at Equest as a therapy horse.
Rusty came out of retirement for this special Century Club occasion – what a sweetheart he is. I met him at the show and after a 30 minute warm-up, we performed Intro A and earned Reserve Champion at the Fairfield Dressage Schooling show in Denton, Texas. The judge was "r" rated Julie Madriguera. My longtime friend, Gloria Beduhn, also did her Century Ride on her horse, Domino, so it was a double special occasion! A big celebration and lots of congratulations followed. I am looking forward to a third Century Ride in February of 2019 when I turn 74. Then, my old friend Bud and I will be eligible.