Team #336: Connie Napier and Conversano Tropina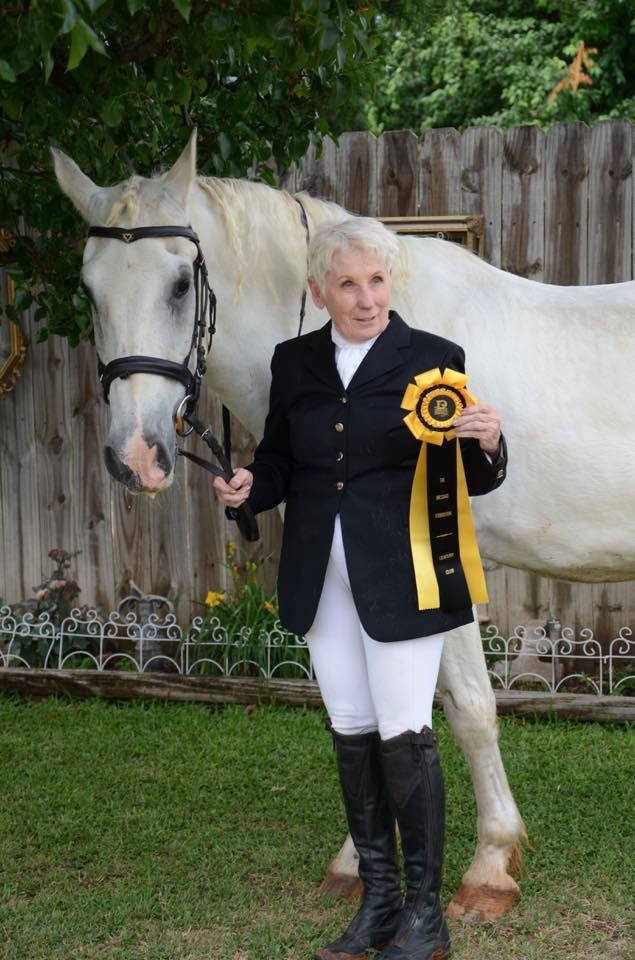 I am thrilled to be joining the Century Club. I started riding Saddlebreds as a young girl, but stopped riding for many years. When my husband got transferred to New Jersey, I had the opportunity to ride some hunters. Then we were transferred to Texas, where I was introduced to dressage, and fell in love with the whole training concept.
After my husband's retirement, we bought a small farm where I could care for my horses myself. We call it HollyBarry Farm, as our late daughter's name was Holly and my husband's middle name is Barry. My trainer Julie Madriguera found Conversano Tropina for me as the road show he was with was closing down.
Troppy has allowed me to experience flying changes for the first time. His specialty in the show was the levade. When he thought our ride should be over, he would just levade! It must have been the finale of the show.
He has been retired for several years, but true to his attitude, he allowed me to ride him for the Century Ride on 5/21 in Introductory Level. He is a very special horse. Thank you for doing such a fun thing.