Team #385 -- Deb Hollis and Duello (NC)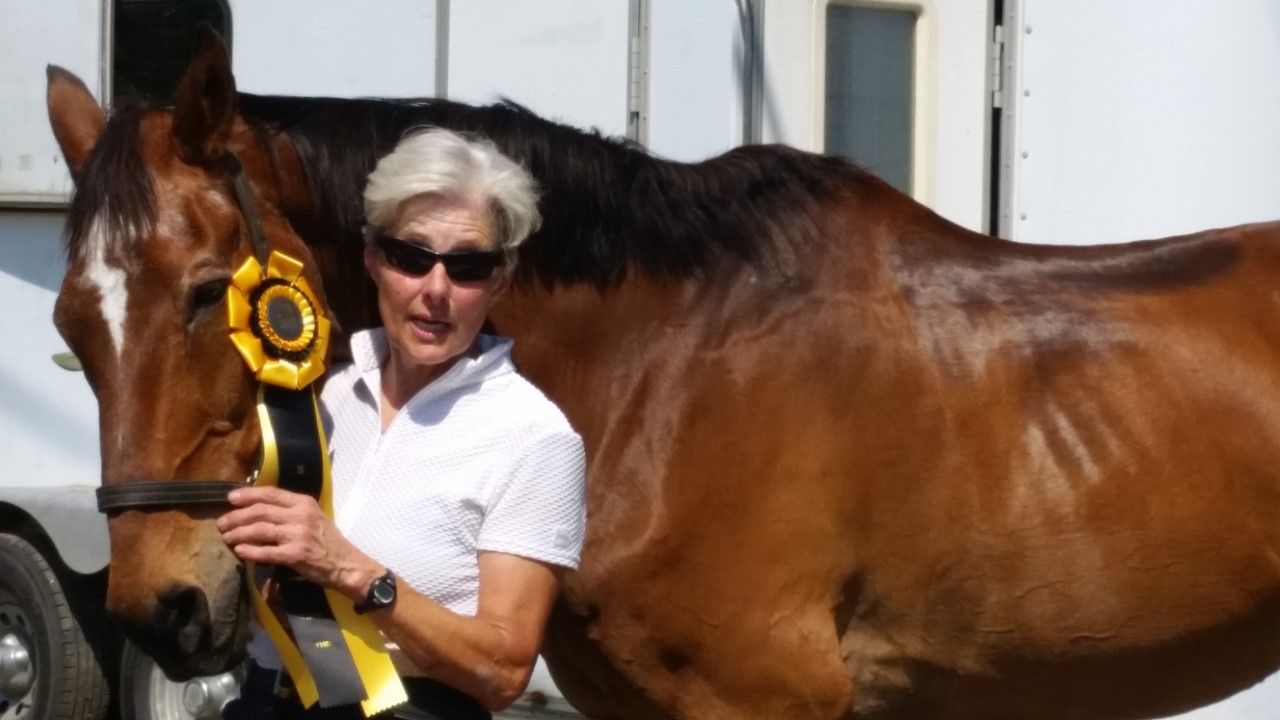 Duello (Ziggy) begin his journey with me when he was 3 years old and my youngest daughter started kindergarten, which was 34 years ago.  Doing the math, he's now 37 years young.  He really was my first serious horse, so my training for him left much to be desired!  He has tolerated much.  

His life was spent living at a co-op barn with some friends for quite some time and competing horse trials with me.  We never made it past 3-foot jumps…he always swore there was something hiding in the woods and was always scanning for problems. Therefore, it became rather difficult to stuff him over jumps at some point, so we changed gears.  He was a beautiful jumper, but I finally gave up on the matter, turning instead to dressage.  He enjoyed it much more and wasn't a "forward" thinker in general, but we still had fun together and he was a lovely dressage partner.

Ziggy has been a horse without any physical problems whatsoever.  He does his "retired horse" thing, living the good life in general.  He taught my granddaughter to ride at some point.  She still loves him, but is a typical busy teenager busy with life, and only occasionally visits him.

I haven't ridden him in about 15 yrs. My, time has truly flown by.  My riding time is spent with my 15-year-old Lippy, and Ziggy is happy grazing or watching while I work with my young guy.  Both boys now live on a small farm that we put together 15 or so years ago.  I love having both of them in my back yard!

Someone mentioned the Century Club a while back, and since I wasn't riding Ziggy, I really gave no thought to the matter.  Really?  He's old.  He's stiff.  Recently, however, I started wondering…what would he be like to ride again after so long, and he being so "old and wise?"   Would he be lame at all?  Nope.  Just a tad stiff.  Things I understand at 68 years, ha, ha. My first time mounting him after forever, it seems, was 4/22/19—Easter.  Appropriately a new beginning date.  He simply acted like a 3-year-old and claimed he had no idea what I meant when I asked him to halt.  I hauled him to my trainer to make sure I wasn't totally nuts and that he was sound enough to accept me on his back.  I love my boy and only wanted to enter this new endeavor if he was comfortable.  Amazingly, she said that he was sound and good to go.

We began spending no more than 20 or so minutes working together daily (if you can call it that), and he began remembering things.  So I sent off entry to a schooling show, and planned to haul him to the show, asking no more than a walk/trot test.  I hoped he would be agreeable on the matter.  After 4 weeks of easy work, he was beginning to be stronger and happy with our reunion.

Our show day of May 25th came and went.  He was happy to be off the farm at some new surroundings.  We walked around, simply checking it all out, and entered at "A."  He was totally relaxed and just said, "hey, I've got this one."  We received a score of 65.625 and comments from the judge of "lovely pair and fluid test."   That, along with 7.0 on freedom and regularity in gaits, 6.5 in geometry and accuracy, 6.5 on attention and confidence in our collective marks, and some 7.0's and an 8.0 really surprised me.  I mean really… how many 37-year-old equine partners move like this??  So, he went out in grand style for his show career.

What's next for my boy, eh?  Tally ho.  Just goes to show…ya never know!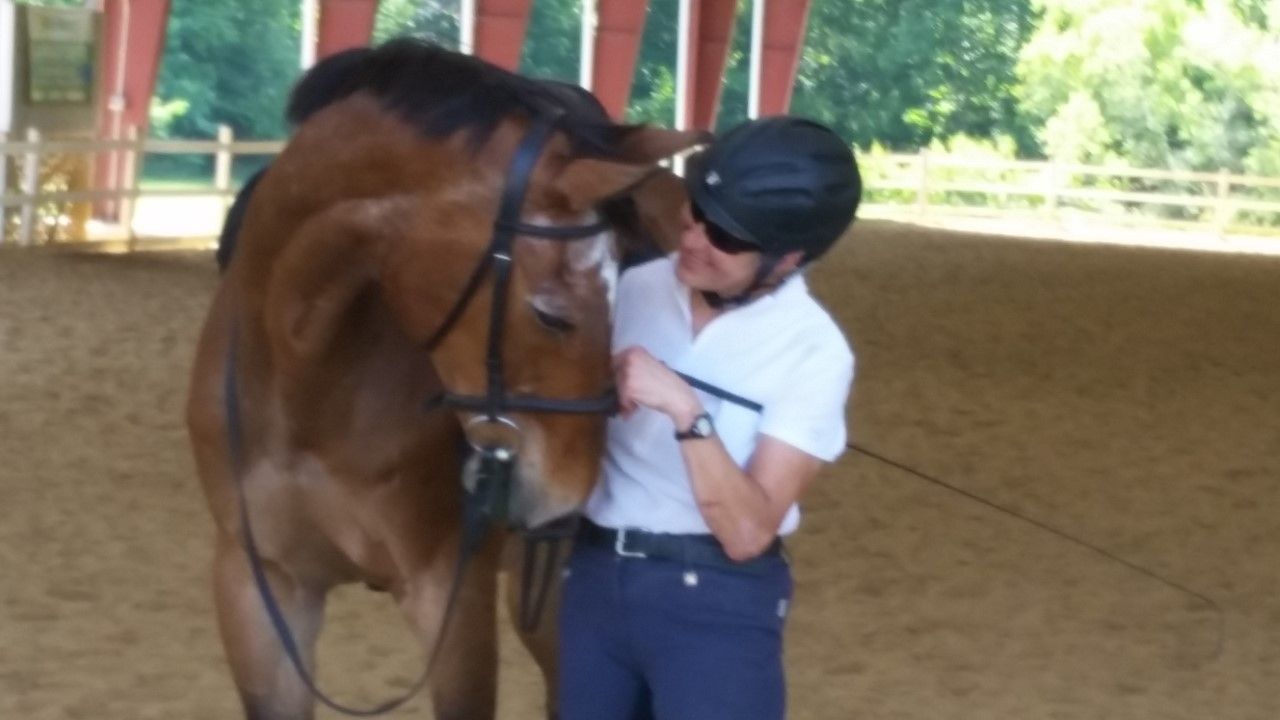 Duello as a 12-year-old: