#410 Donna Gawron and Davinci Miami Vice (NH)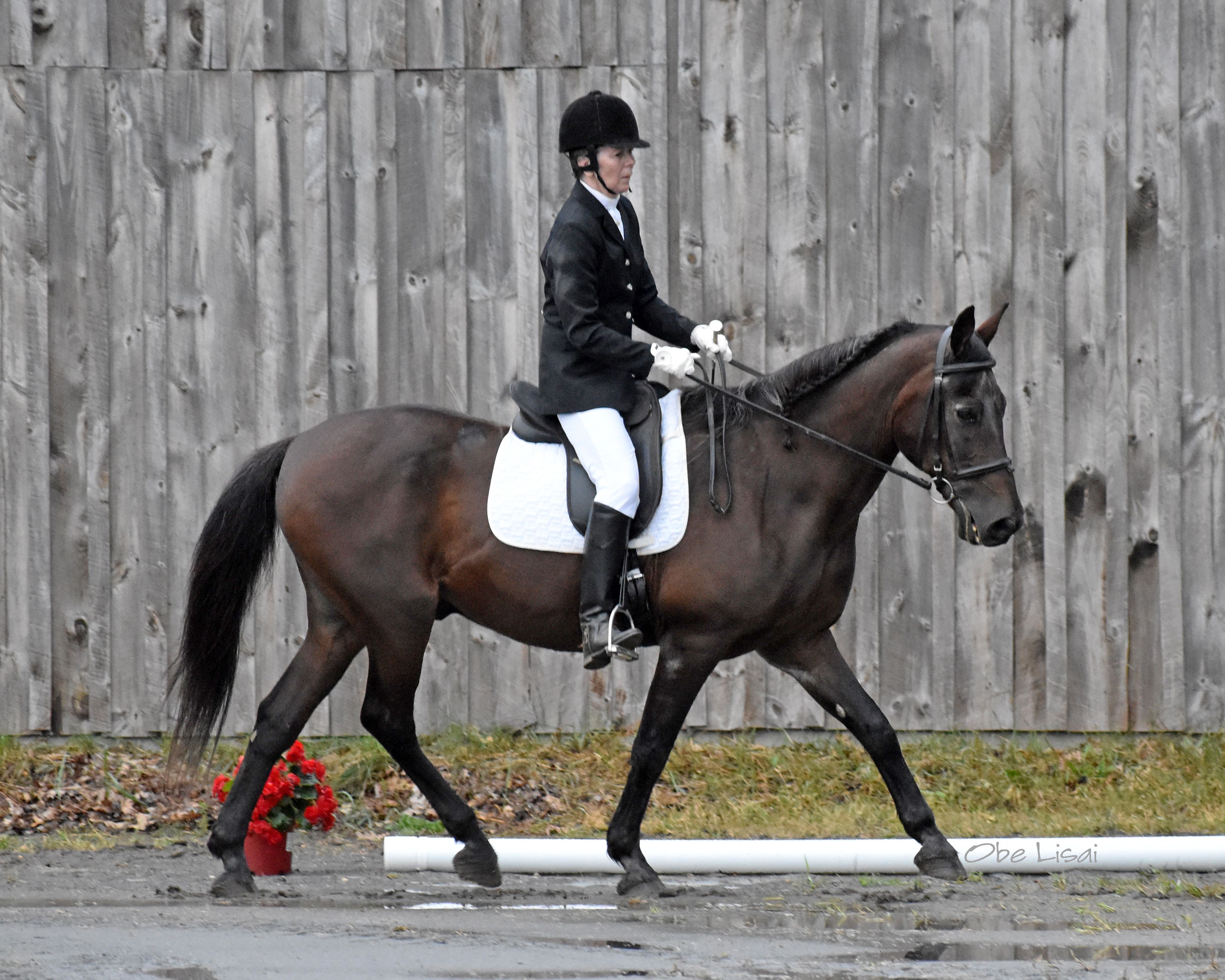 Davinci Miami Vice is a 33 year old Registered Morgan Horse. I have owned this horse since he was 6 months old. I started riding as an adult and wanted to train a horse of my own. Davinci Miami Vice (AKA Crockett) was the horse that was always willing to do anything I asked.
My first show was at the Central Vermont Dressage Association in 1994. It was a great experience and after that I wanted to learn more about dressage. I also joined the Windham County Sheriff Mounted Patrol. Crockett became a certified police horse through the National Mounted Police Horse Association out of Sufferin, New York and we worked crowd control and many other duties. This group was the first mounted unit in Vermont.
Crockett is always patient and let many a 4Her and even my children and grandchildren learn to ride. He has also let me learn the wonderful world of dressage. I did not progress as far as I would have liked in the levels, however I certainly enjoyed each show. I am truly blessed learning dressage with a wonderful horse like Davinci Miami Vice. Thanks go to Smith Field Morgans and Dr. Roger Osinchuck for their continued care and to my family for their support.
Photos by Obe Lisai