Team #329: Edith Finlayson and Society's Hot Money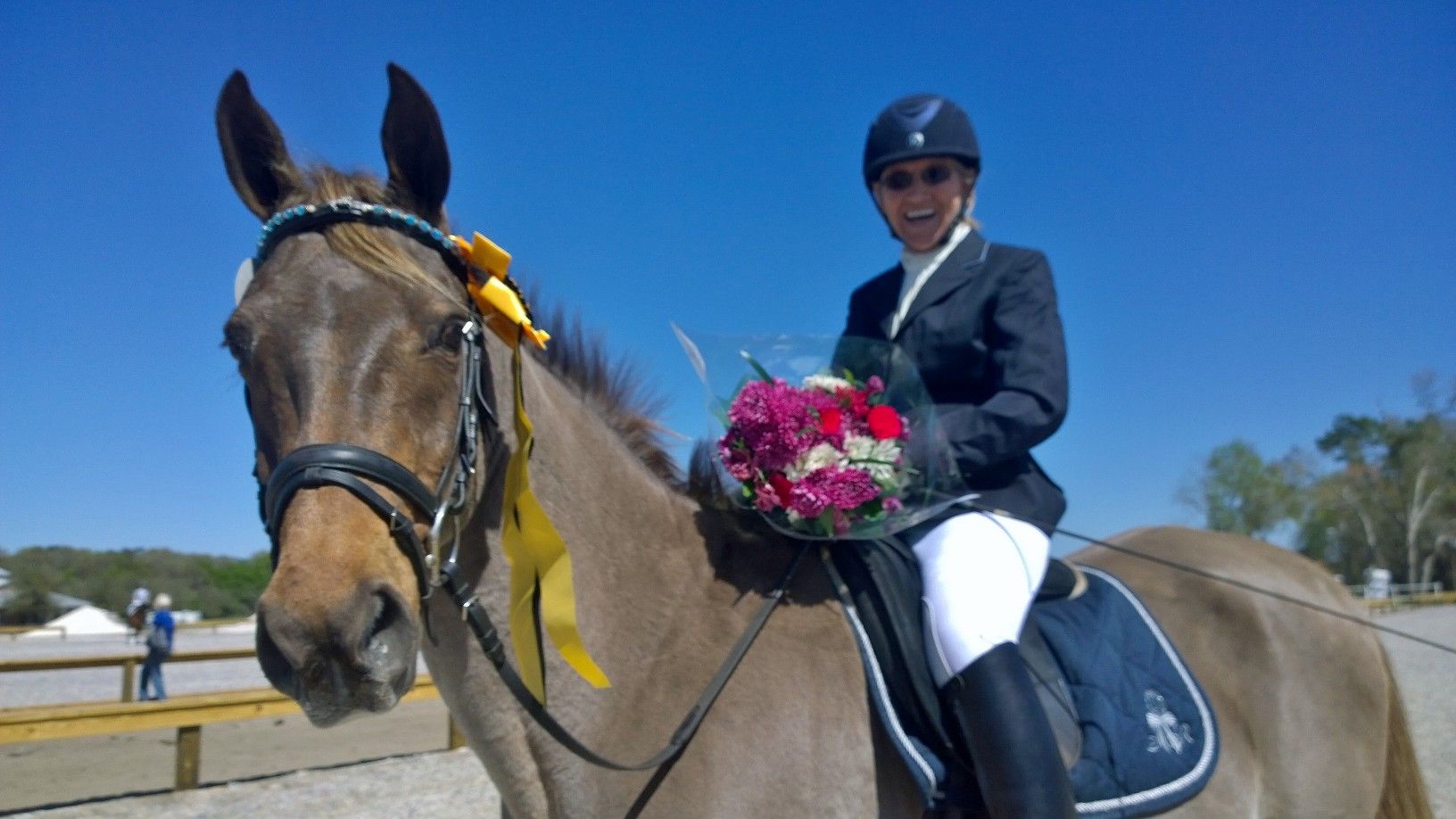 Sunday March 4, 2018 Edith Finlayson of Oxford, Florida and Society's Hot Money+/ , also known as Duke, were inducted into a special group of senior Dressage riders and horses. After performing First Level Test 3 at the STRIDE Dressage Club's Show they are qualified to become members of The Dressage Foundation's Century Club. Edith and Duke performed the test in style earning a very respectable 64.559% for third place in a large class of nine competitors.  
The Century Club recognizes Dressage riders and horses whose combined ages total 100 years. Edith at 78 and Duke at 22 meet that requirement. Having ridden in and been judged in a dressage test at the STRIDE show, they have met the second requirement of membership into this Club that was formed at TDF in 1996 at the suggestion of Dr. Max Gahwyler to encourage older dressage riders to remain active in sport. TDF's Century Club is sponsored by Platinum Performance who manufactures the Metabolic Support Supplement Duke uses to aid in control of his Cushing's Syndrome.
Edith his been a member of STRIDE since 1990 and has competed on several horses in STRIDE shows since then. She has also been active in STRIDE as a volunteer and can be seen at shows as a scribe, ring master, scorer, runner, show manager or in any capacity that she may be needed. She has known Duke since birth and competed with him and won year end Championships on him in 2001 and 2002 in Training and First Levels and continues to ride and keep him fit in his senior years.
Edith joins STRIDE members; Ellie Metelits, Mimi Leggett, and Karen Kim who have previously been inducted into The Century Club. Cheers to this meaningful and inspiring group of dedicated equestrians and their mounts!