Team #388 -- Elaine Thomas and Forest (CO)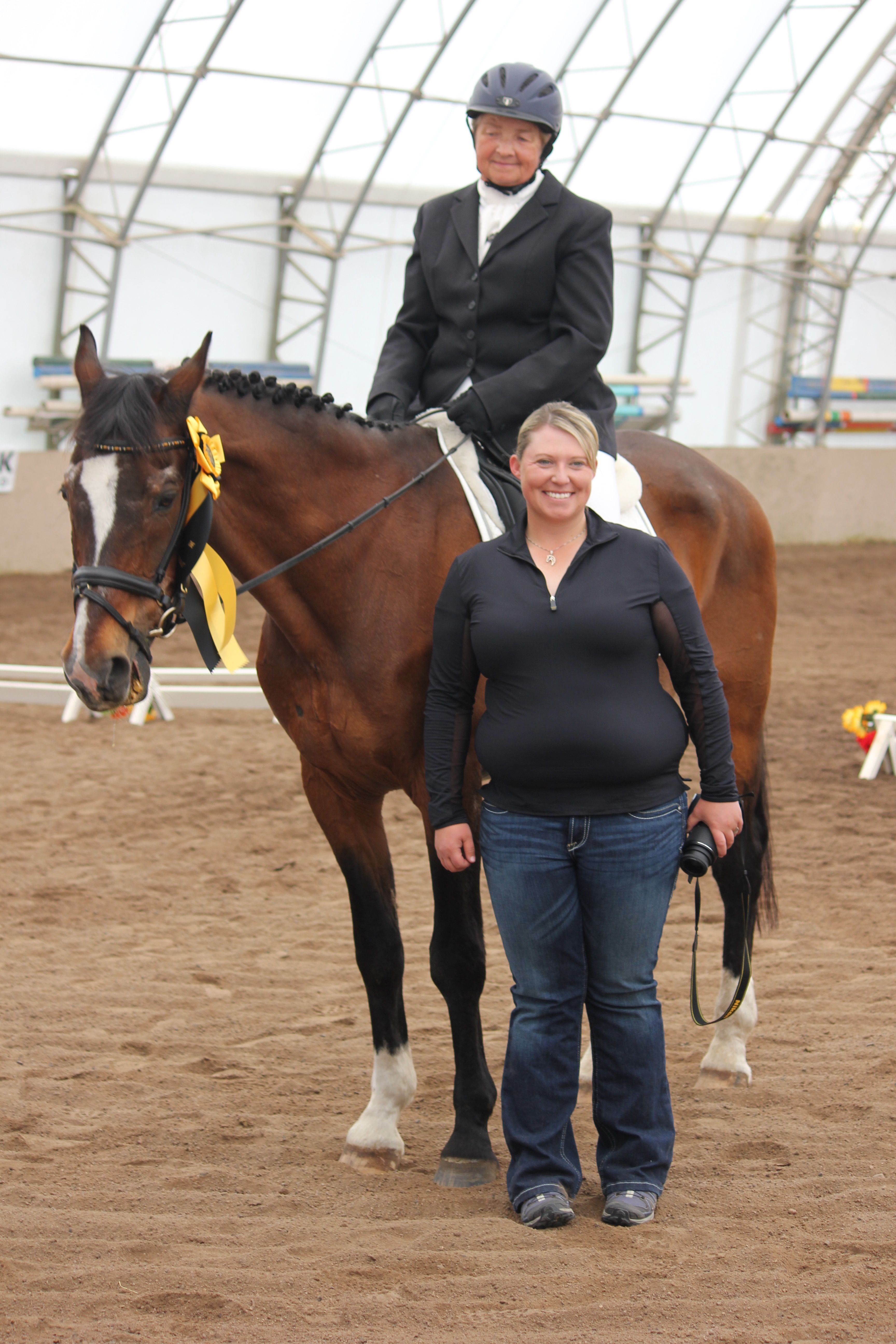 As a child, I always liked horses but growing up in a very small town, there weren't any opportunities to do anything with horses.  In my early 30s and after college and career, I took my first riding lesson in the middle of winter in Illinois.  By August, I bought my first horse.   
I started my riding career in the hunter/jumper discipline.   After moving to Colorado, I eventually switched to dressage and started riding with Janet Foy almost 30 years ago.  One of the highlights of my years of riding was the year my Quarter Horse, Super de Hippie, was the top Quarter Horse in the country in dressage.  That same year, I made the top 20 list of amateur riders in the country. 
Janet made my Century Ride extra special by being the judge. 
Forest belongs to my friend Tiffany (Busch) Rutledge.  Forest is a 33-year-old American Warmblood and has been around the Colorado dressage scene since he was about four years of age.  Forest has been on a long road over the years--when he was younger, he had to endure the emotional and physical recovery of a trailering accident.  Forest later became a Young Rider horse and was a contender for Young Riders in 2009 for Region 6.  He has been a USDF Region 5 and 6 champion at Prix St. Georges and Intermediate 1. 
 
Elaine and Forest completed their Century Club Ride on June 16, 2019.