Team #376 - Ellie Metelits and Pluto Chantella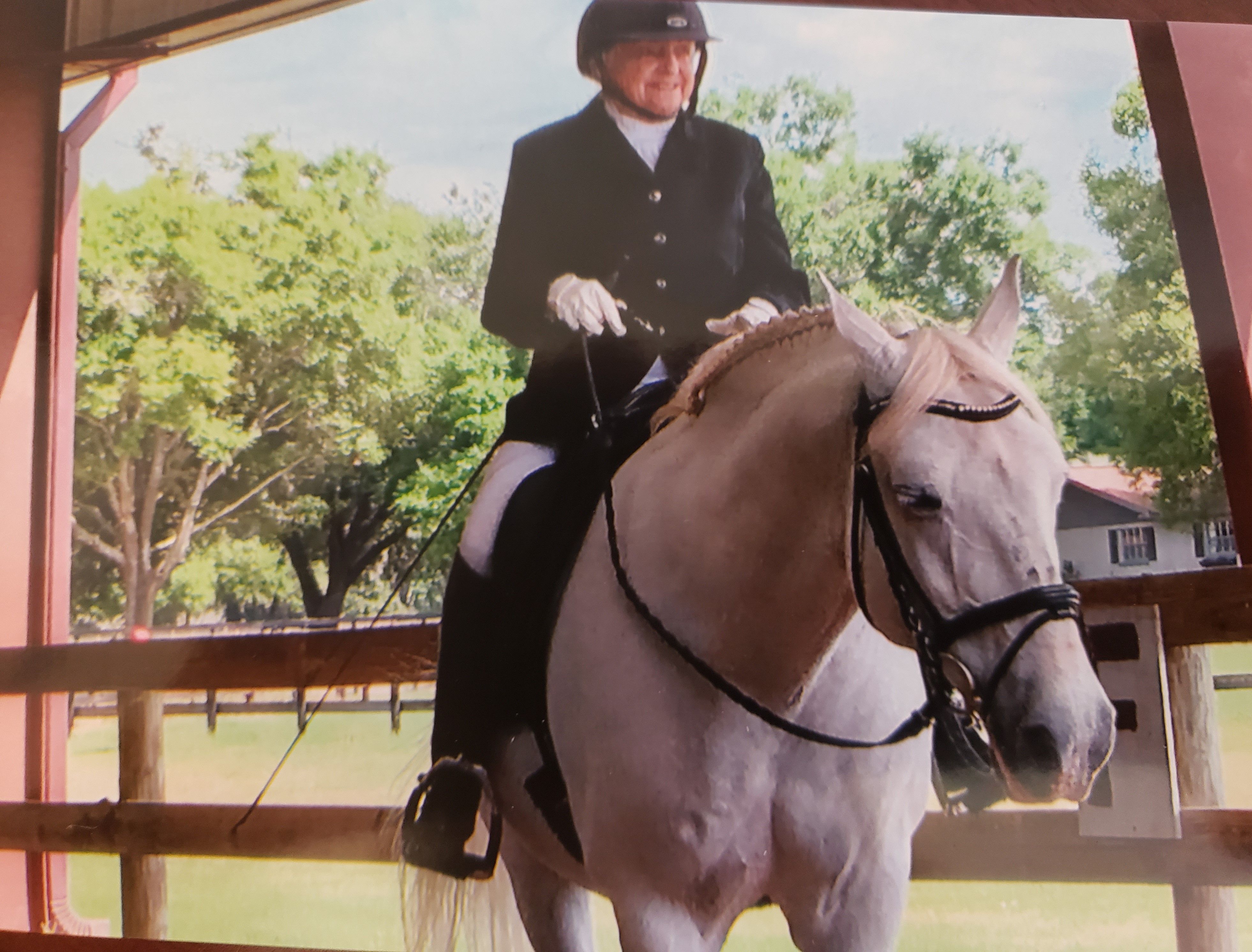 I first met Pluto Chantella (Chanty) when he was 15.  He performed in the Lipizzan Stallion Show, which was closing, and they were selling the stallions.

My trainer knew I was looking for a small, trained horse and there were several to choose from.  I rode five but Chanty won my heart (he also had a smaller barrel than the others).  He was vetted and gelded and I purchased him.

Shortly after he was in training, he developed a large lump on his side with a high fever. He was taken to Peterson and Smith, where he went through a great deal of testing and treatment.  We almost lost him.  Finally after 11 days in the hospital, "Baytril" did the trick.

Chanty always takes care of me and I him.  Even if I haven't ridden him for several days or weeks, he is always a gentleman.

Because of health reasons, I have been delayed from getting my bronze medal.  I only need two scores at Third Level and I hope to get them this spring.  Our Century Club Ride was held on March 20, 2019, and we rode Third Level Test 1.

Chanty is my buddy and we have fun together.  We have a great partnership.  Everyone should have a horse like Chanty – he is my dream horse.