Team #455 Georgiann North and Symphony in K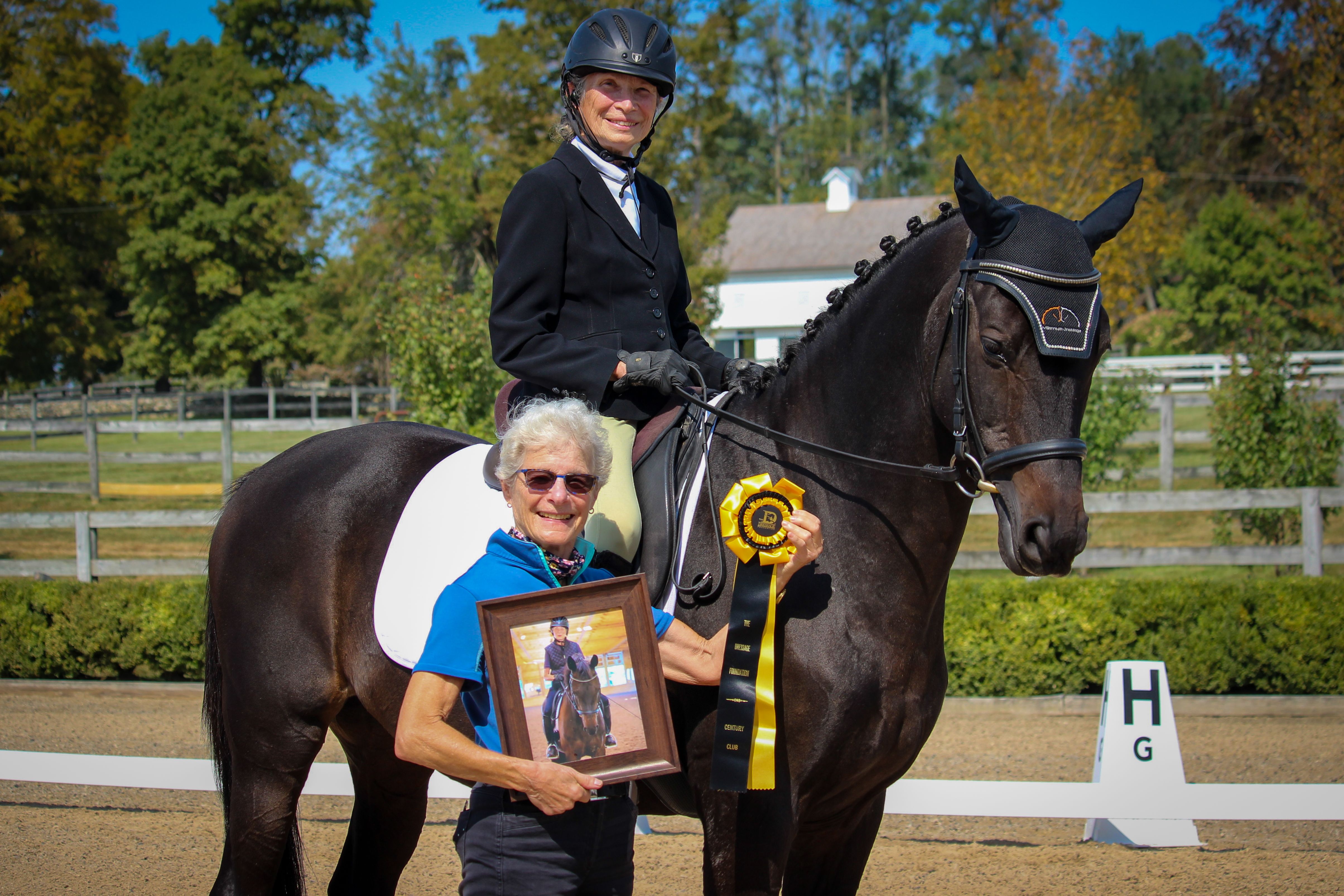 Team #455 Georgiann North and Symphony in K
Ages: 73 ½ and  26 ½
Combined age:100
Symphony in K (show name, a wordplay on Bizet's Symphony in C) aka Kitt Kat (barn name) aka Kitt, a Trakehner gelding, and I became partners on May 20, 2002, when he was 8 and I was 55. He was born in Germany and had been in the United States for two years as a jumper on the Florida circuit, but ended up in a sale barn because he would buck his owner off after jumps.  
I liked Kitt Kat because it seemed easy to walk, trot, and canter him. I also had proof that he was a full Trakehner because of his brand on his right hip. He was only 15.3 hands which was perfect for me because I am 5 feet 3 inches.  As it turned out, he is not only highly intelligent but also an extraordinarily polite and considerate friend.  For instance, the few times when I have fallen off, he remained still, whereas most horses I have known will run off.
I started riding when I was 25 years old, an elementary school teacher in Michigan.  Kitt and I have made it to Third Level Test 1; he seems to enjoy flying changes and does them beautifully.  I wish to thank many horses and many people for their help along the way.
Georgiann and Kitt Kat completed First Level Test 1 to complete their Century Club ride on September 25, 2020.