Team #368: Ginny Wegener and Solveig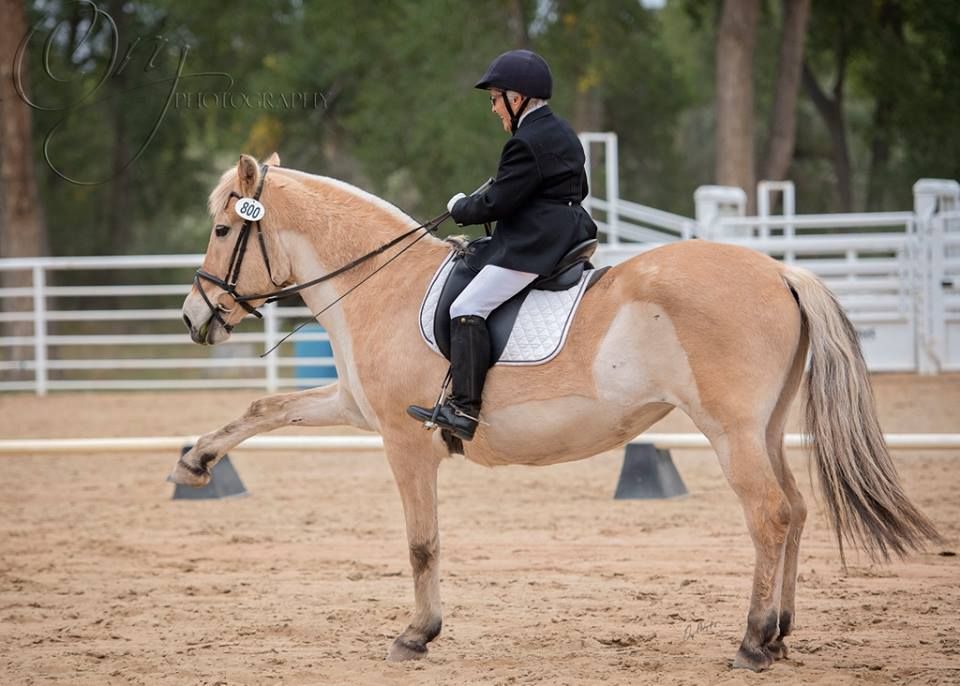 Photos by Ory Photography
My life has been very eventful. I have three beautiful daughters who had horses and loved them. I drove them to horse shows but never had a horse of my own until I was 58 years old. 
My first horse was an Arabian gelding named MHR Handsome. I rode him for my first Century Club ride in 2002. He lived to be 39 years old. My second horse, Loki, is a Norwegian Fjord and is now 22. He is doing well and I try to ride him once a week. I rode him for my second Century Club ride in 2010.
My occupation was flying. I had a flight school and received my Airline Transport Rating. I later became a flight examiner for the FAA. I have been in about ten Powder Puff Derbies, always placing in the top ten and in second place one year. Usually around 100 airplanes participated.
When I finally got my own horse, my friend, neighbor and instructor, Taffy Plaisted, worked with me. I definitely could not have done this without her help. She operates a beautiful horse facility in Woodland Park, Colorado, called Echo Valley Training Center. She is my mentor and has helped me through many years. Loki, my Norwegian Fjord, is at her facility.
For this Century Club ride, I rode Taffy's horse, Solveig, a 27-year-old Norwegian Fjord. Solveig is highly trained and I feel honored to ride her.
Thank you for the opportunity to be a part of the celebration of Century Club riders.