Team #485 Janet Beals and Mavorado's Cisco Del Rey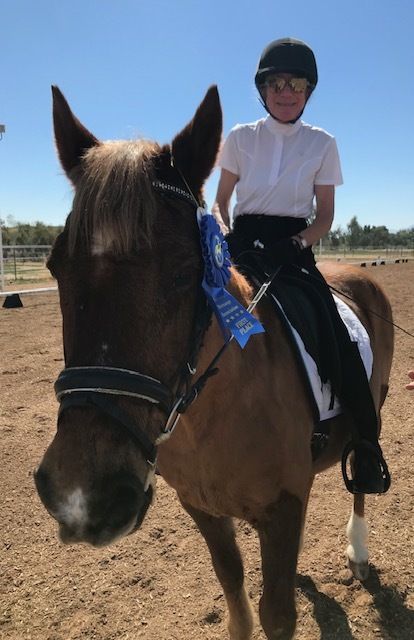 Team #485: Janet Beals and Mavorado's Cisco Del Rey
Ages: 71 & 30
Combined Age: 101
I was born loving horses and took my first riding lesson at age seven from Mr. White at Skytop Stables on a small horse, aptly named Shorty. I took more lessons at Watchung Stables for many years in New Jersey and more lessons while in college.
There was a big gap until I began taking lessons again at age 45 on school horses with several great instructors. I finally bought my wonderful "Cisco del Rey" on my 63rd birthday.  It took having the time and means for horse ownership.
He has brought such joy into my life and we plan to ride into the sunset together. He's truly amazing, and with our combined 100 years, both horse and rider are going strong!
Janet and Cisco del Rey rode Introductory Level, Test B, on March 20, 2021, earning a score of 71.563 percent to complete their Century Club ride.