Team #437: Janet Yosay and Jumping Jack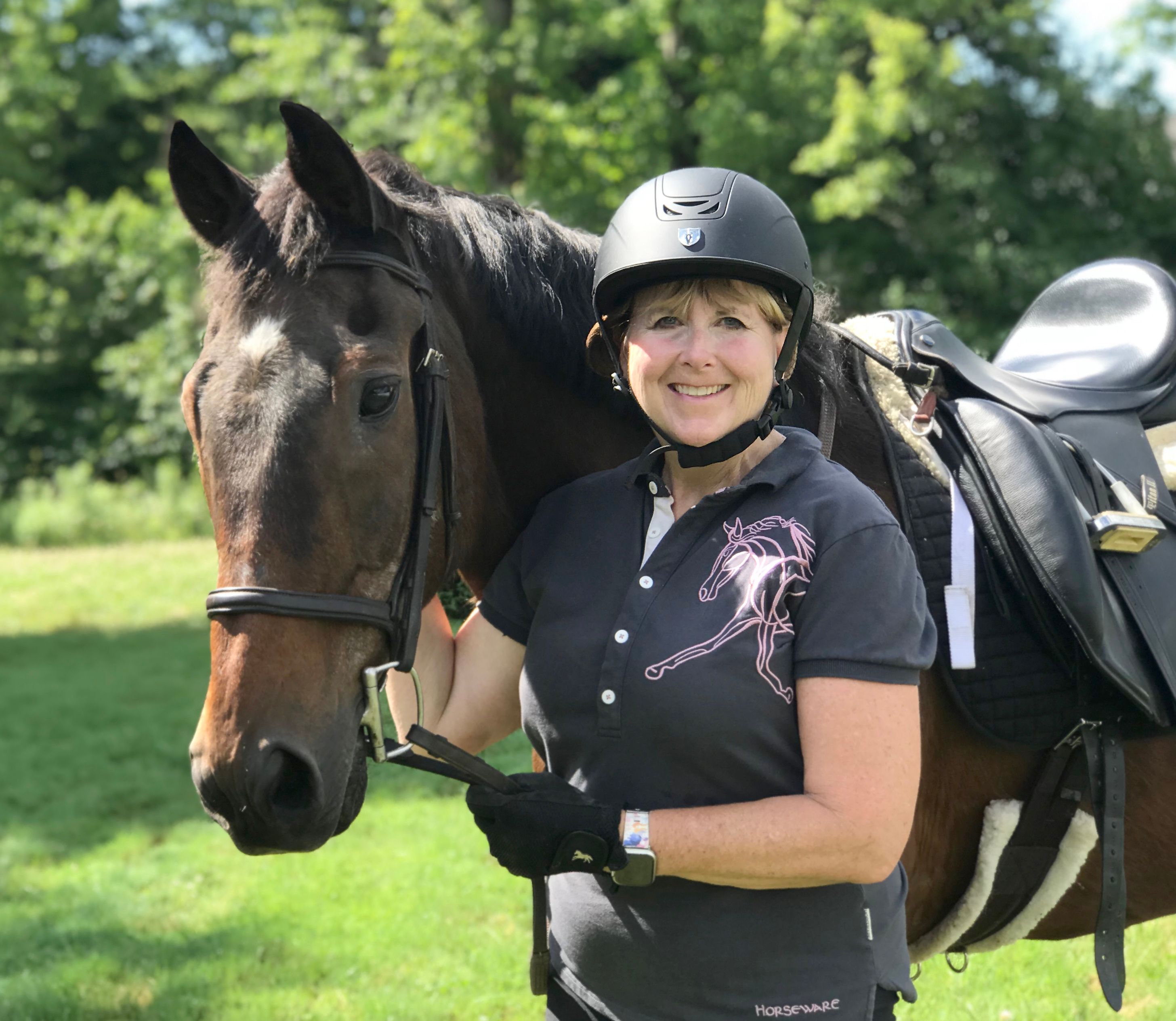 Team #437 – Janet Yosay and Jumping Jack
Ages 66 and 36
Combined age 102
I was always a horse-crazy kid. However, growing up in the city I was not able to have a horse. It was not until I met my boyfriend (later husband) in high school that I was able to ride because he had horses. We got involved in 4-H and spent lots of time riding. Eventually, we purchased my own horse, raised a foal, and became fully immersed in horses. Life, however, occasionally changes direction. When we first moved, we couldn't have horses, so they were left at my husband's uncle's farm.
Through the early years, we raised three children along with our oldest being severely handicapped with cerebral palsy. I also was active in raising and showing Labrador Retrievers (Royalty Labradors) that began before we were married.
Eventually, we moved to the country and built a home and then added a three-stall barn. Our youngest daughter became involved in Pony Club and we purchased a pony. My daughter's horse trainer knew I was in the market for a horse of my own and told me about a nine-year-old bay gelding that had been an eventing horse. Jumping Jack was sired by an ex-racehorse bred to a Quarter Horse mare. He was for sale because he didn't enjoy jumping oxers.
JJ's previous owner was also a Janet by name, like myself, so I felt he was meant to be my horse. I just wouldn't jump oxers. Together we did dressage. He was my teacher, along with training from Patricia Moore and Jackie Smith (StoneGate Farms), who are both great dressage instructors.
Together JJ and I have done dressage lessons, schooling shows, trail rides, a few hunts, and he now in his retirement years spends time instructing the grandchildren on riding.
We have enlarged our barn and own a total of seven horses, from a pony to a draft. I am also involved in carriage driving and have competed in combined driving events. I will always appreciate JJ for introducing me to dressage. It is truly an honor to be inducted into the Century Club with this wonderful horse.