Team #358: Jeannette Hogan and Watermark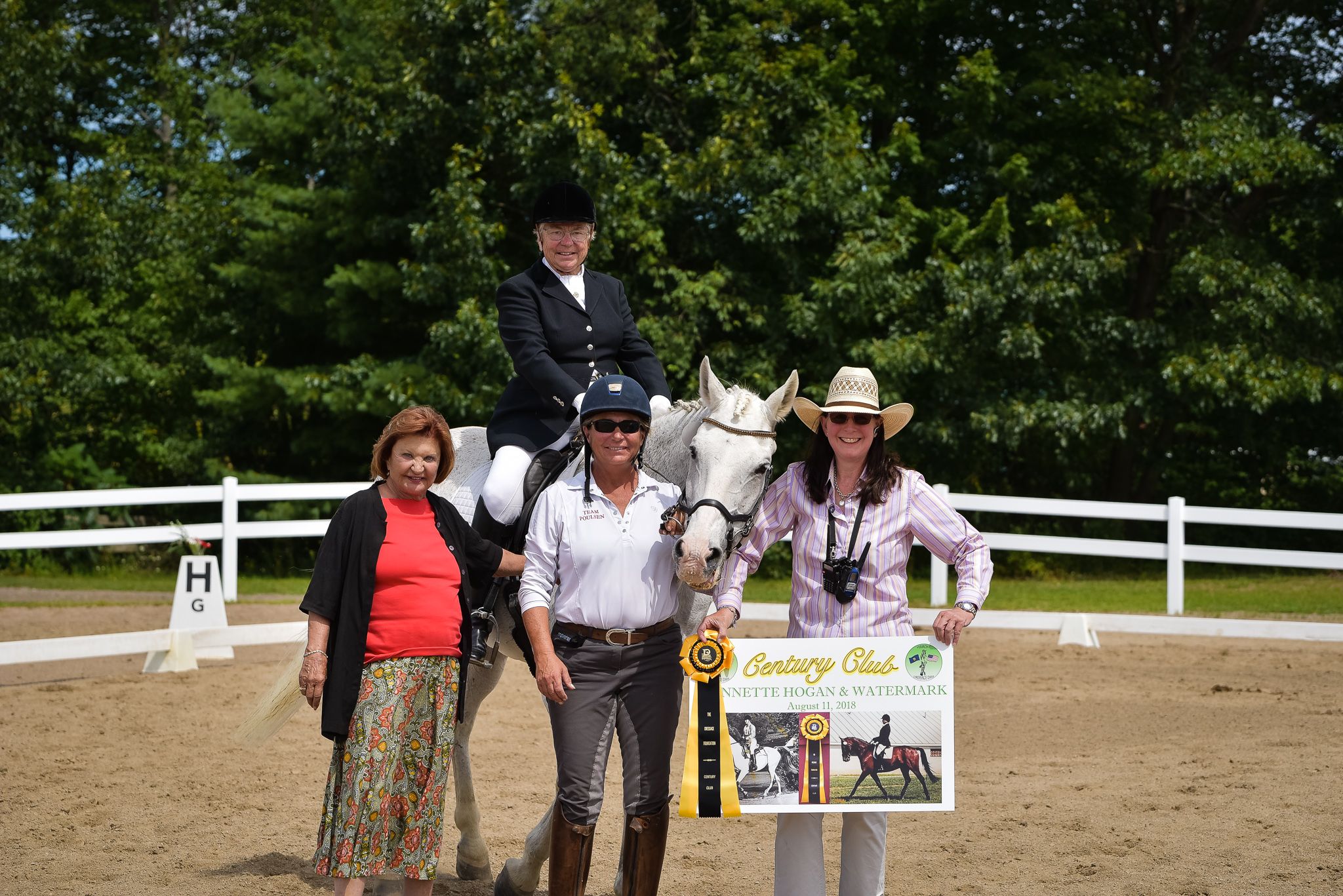 Jeannette Hogan, longtime owner and manager of East Hill Farm Riding Center, located in Plainfield, VT, rode to join Century Club on Watermark, known as Rain, who is a registered International Sport Horse. Jeannette is 76 and Rain is 26.
Jeannette opened East Hill Farm in 1976, at the age of 34 with her business partner and horse experienced, Kathie Moulton. Except for her pony loving daughter, Jeannette had no background in horsemanship prior to that point.
One of the earliest dressage influences for Jeannette and her young daughter, Ruth, was the tutelage of HLM Van Schaik, an event rider in the 1936 Olympic Games in Berlin, and an international dressage judge who judged at the Moscow Olympics in 1980.
Over the years, Jeannette and Kathie have taught hundreds of students the art of riding and horsemanship. Many of those students and children were members of Trailblazers 4H Club. Jeannette was their leader for 34 years. Professionally, Jeannette was trained as a physical therapist, and for many years has taught disabled children the benefits and joy of riding.
Jeannette has ridden at every USDF Level and competed at Fourth Level on Armando.
Due to the fact that Rain has recently been rehabbing from surgery, Jeannette and Rain proudly rode an Intro Level test to attain Century Club status. Jeannette's biggest fan is her daughter, Ruth Hogan Poulson, who is a Grand Prix rider and trainer. Ruth owns and operates Bespoke Farm in Loxahatchee Groves in Florida in the winter. She and Jeannette work together at the 42 year old East Hill Farm in Plainfield, VT during the summer months.
East Hill Farm and Jeannette Hogan continue to educate equestrians and illuminate the beauty of horsemanship and community every day.