Team #361: Joan Shapleigh and Donatello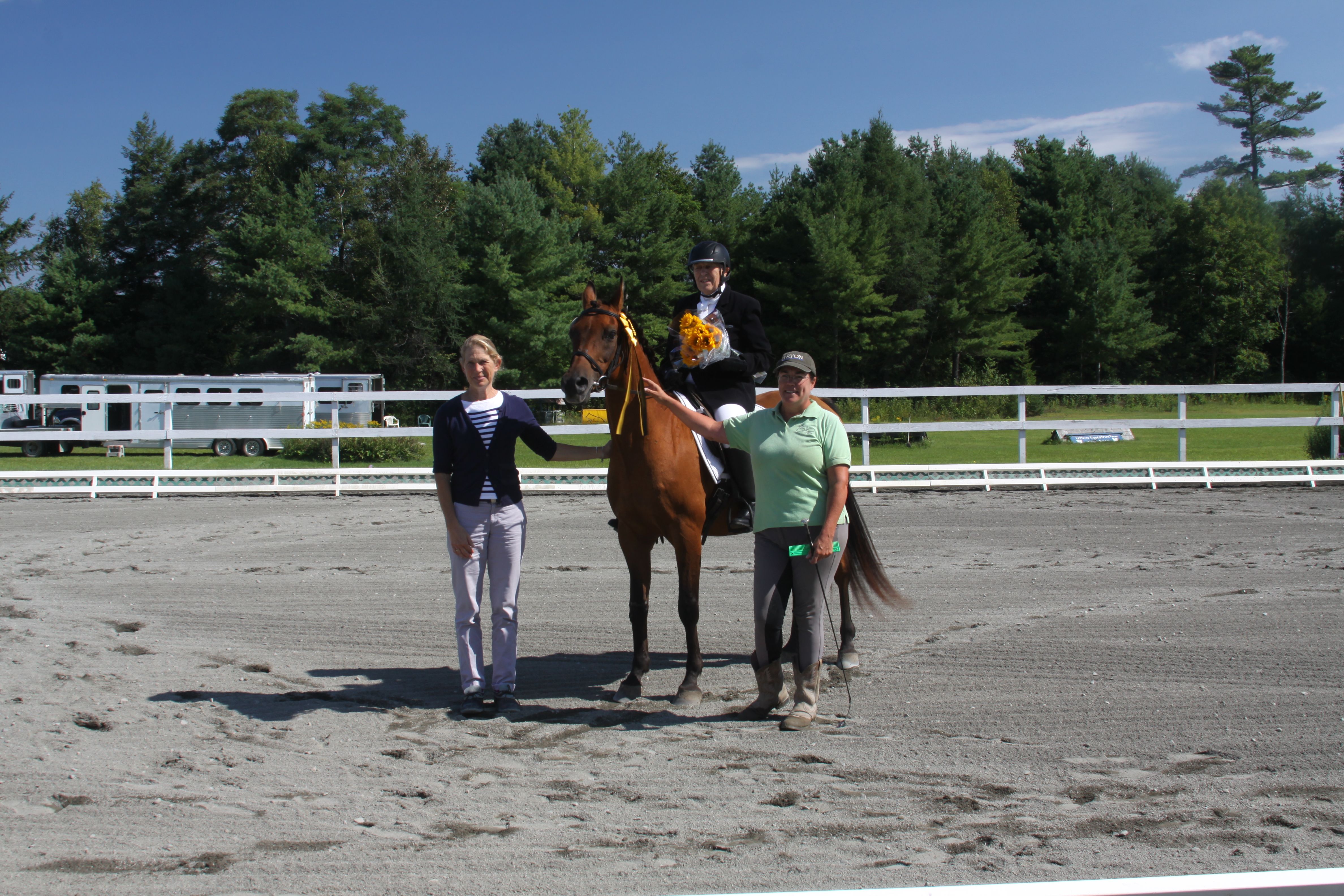 It has been four years since I last completed a Century Ride. I had hoped to do one more Century Ride in 2017 when I turned 80; however, I had some health setbacks. I didn't ride for over a year. Additionally, there was no horse over the age of 20 available, but this year I turned 81.
I was determined to get back on a horse. My very supportive instructor and many "horse people" friends encouraged me to try again. The folks at Infinity Farm are a dedicated group. I couldn't accomplish this riding without their help, and especially without farm owner and instructor, Gail McCormack, and the people who have allowed me to ride their horses.
Currently, I am riding a 21-year-old Arabian gelding named Donatello, who is owned by Morgan Beaulieu. I began riding him in June this year, and starting back at Intro Level, even though I have achieved my Maine Dressage Society bronze medal back in 2011 riding at First Level. But I'm just happy to be riding again!
I now need assistance mounting and dismounting due to some weakness in my legs, but once I'm on the horse, I'm a happy rider. This was my third Century Ride, and it took place on August 19th at Infinity Farm in Dover-Foxcroft, ME. "L" Graduate Christine Joost judged my Intro ride and I scored a 64.063%.
Though I was the first Century Rider from Maine in 2011, I note there are now several teams from Maine. Hooray for us!