Team #443 Judith Del Vecchio and El Nino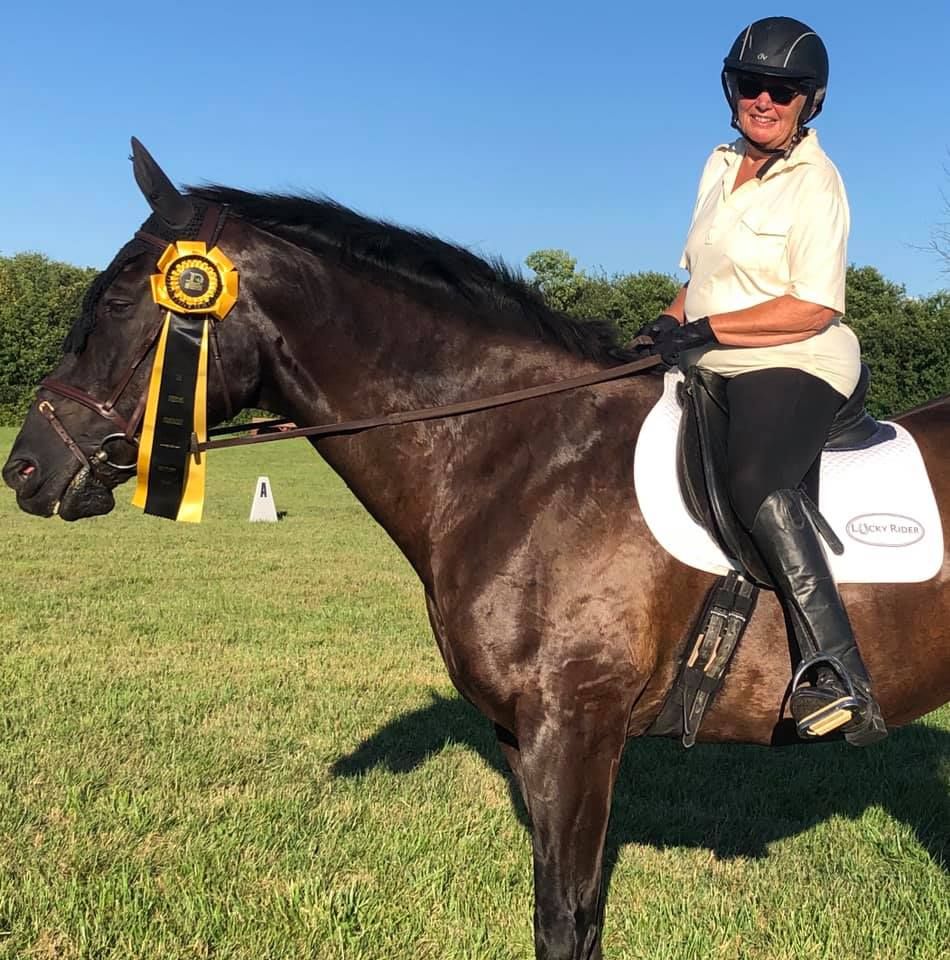 Team #443 – Judith Del Vecchio and El Nino
Ages: 81 and 23
Combined age: 104
My journey begins in 1950 when I was 12.  My family purchased a small farm of 13 acres in Fairfield, Connecticut.  I was in heaven.  We had horses, calves, cows, pigs, and lots of chickens.  My brother and I got 100 chicks every year to raise through 4-H. 
I spent many happy years riding all over the countryside, mostly by myself.  I was more or less a seat of the pants type rider.  I never had a nice quiet school horse to learn on, or any formal lessons.
Fast forward through college, working in New York City, and marriage to life in Ionia, New York, a small hamlet southeast of Rochester.  I needed another farm and horses in my life, so we purchased a 34-acre farm.  Soon we had many horses and ponies for me and my sons to ride around on.  We even had a mare that we bred and foaled a lovely half-Thoroughbred colt who did quite a bit of eventing in the area.  I kept riding, mostly trails, with a few lessons here and there. 
In the late l990s I became familiar with Premarin and the PMU movement.  I decided that we should acquire a Premarin weanling which I did in l997.  Named El Nino, he was a four-month-old skinny, ugly colt who had not been handled much when he arrived all the way from Alberta, Canada.  A tough journey.  His first mishap was when we unloaded him and he decided to join our other small herd of horses, of course.  A bit of a rodeo it was. 
El Nino, likely mostly Percheron and not built for dressage, turned out to be a big handsome black gelding who had some talent for jumping. He did some local Novice level eventing and did very well.  Next, he became a mount for a promising Pony Club rider and traveled to Lexington to compete.  I kept riding in my spare time between jobs and three boys in three different schools.  Life was hectic.
After a soft tissue injury, he came back home to be rehabbed.  He spent some time in Megan Malan's barn and she helped us along so that he could eventually be ridden.  In the process she reintroduced me to dressage.  I am still learning. 
It has been a wonderful journey for the two of us as we continue to ride into the sunset together, a combined 104 years.
Judith and El Nino rode Introductory Level Test B to complete their Century Club ride on August 11th, 2020.