Team #501 Judy Beckman and Clara Ann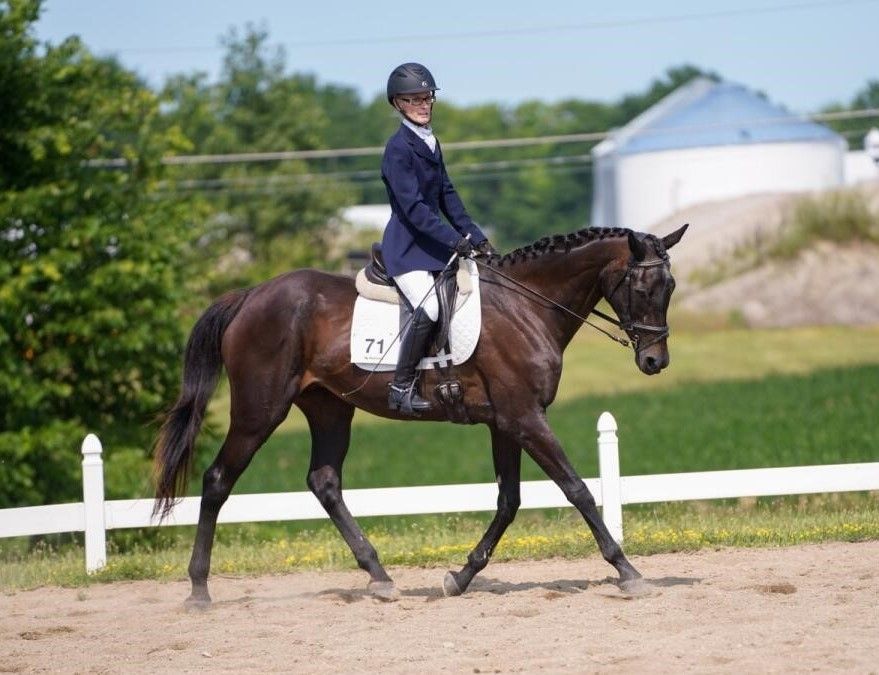 Team # 501 - Judy Beckman and Clara Ann                                                            Ages: 70 & 31                                                                                                            Combined Age: 101
Growing up in suburban New York, I didn't have much opportunity to be around horses. One summer my mother took me for some introductory riding lessons (hunt seat) at a stable within driving distance, and I was hooked. When my family moved to a farm in Ohio, my non-horsey parents got my brother and me each a horse of our own. It was heaven! We knew nothing and learned everything from books. Then we joined 4-H; since my brother had always wanted to be a cowboy, he joined a western horse club, but I wanted to do hunt seat and learn how to jump. The only English 4-H club was saddleseat, so I joined that and was the only hunt seat rider. My horse was an off-the-track Thoroughbred named Master Edged and I loved him dearly.

When I went off to college, Master stayed home, and my brother took care of him until Master passed away. Then began my hiatus from riding/horses while I focused on my education and subsequent career as an artist and educator. Twenty years later, married and with two toddlers, horses re-entered my life in the form of two older mares acquired from a riding stable. Lady, a Morgan, and Miss B, a Quarter Horse, became our family horses. As my daughters grew, we gained two more horses—Ace and Floyd, both Tennessee Walkers. The girls joined 4-H and then United States Pony Club and moved on to more advanced horses. I was chauffeuring them to competitions, lessons, and Pony Club meetings when finally, a light came on and I realized I could do this too! So, I began my first real riding lessons and eventing career in my fifties with a lovely Pony of the Americas, Blake Bright, who is now retired from eventing but I still own. Eventually one of my daughters took over Blake, so I was again searching for a horse for me to event.
A friend who had been my daughters' 4-H advisor and riding instructor knew I was looking and mentioned that there was a gelding at Last Chance Corral rescue in Athens, Ohio, that she thought I should go see. A daughter and I set off to see him. After trying him, the director of Last Chance suggested we try a mare she had as well. I had my daughter ride her first as the guinea pig, and then I did, and that was that. Clara Ann (Bella) was coming home with me!
Bella is an off-the-track Thoroughbred that the rescue said had been used as a children's hunter and had had a foal, but that was all that was known. She was 17 when I got her; she is now 31. I retired her from eventing at age 28. She still loves to trail ride and perform in the dressage ring. Although she looks longingly at the stadium and cross-country jumps, she has earned her retirement by being a faithful friend and partner for 14 years and counting.
Judy and Bella completed Intro Test B, on July 3, 2021, to join the Century Club.