Team #355: Karin Magid and Kingston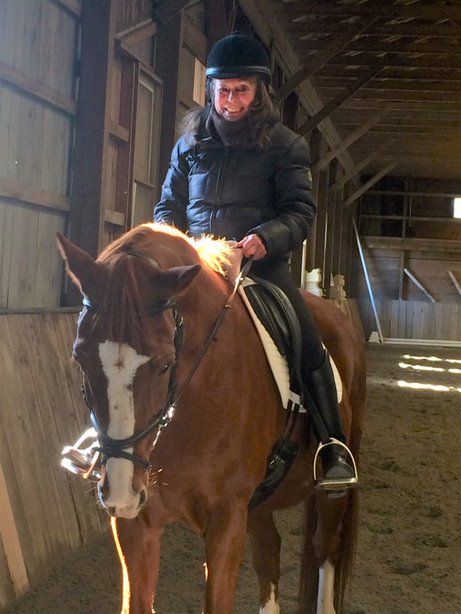 When I was a child, I lived down the road from an Arabian horse farm and I was hooked from the first time I got on a horse.  I first rode at Gordon Wright's barn in Westchester.  I was a prodigal rider, but at 18 I traded in my love of horses for boys.  

After graduating from Sarah Lawrence College, I moved to England to pursue a career in filmmaking.  I kept riding and bought my first horse at age 38.  In 1995, I bought and built Red Pony Farm on Martha's Vineyard, Massachusetts.

Kingston, known as Pip, is a 26-year-old KPWN.  We rode a Third Level Freestyle on July 27th to join the Century Club.