Team #421 Karla Mason and Prince Albert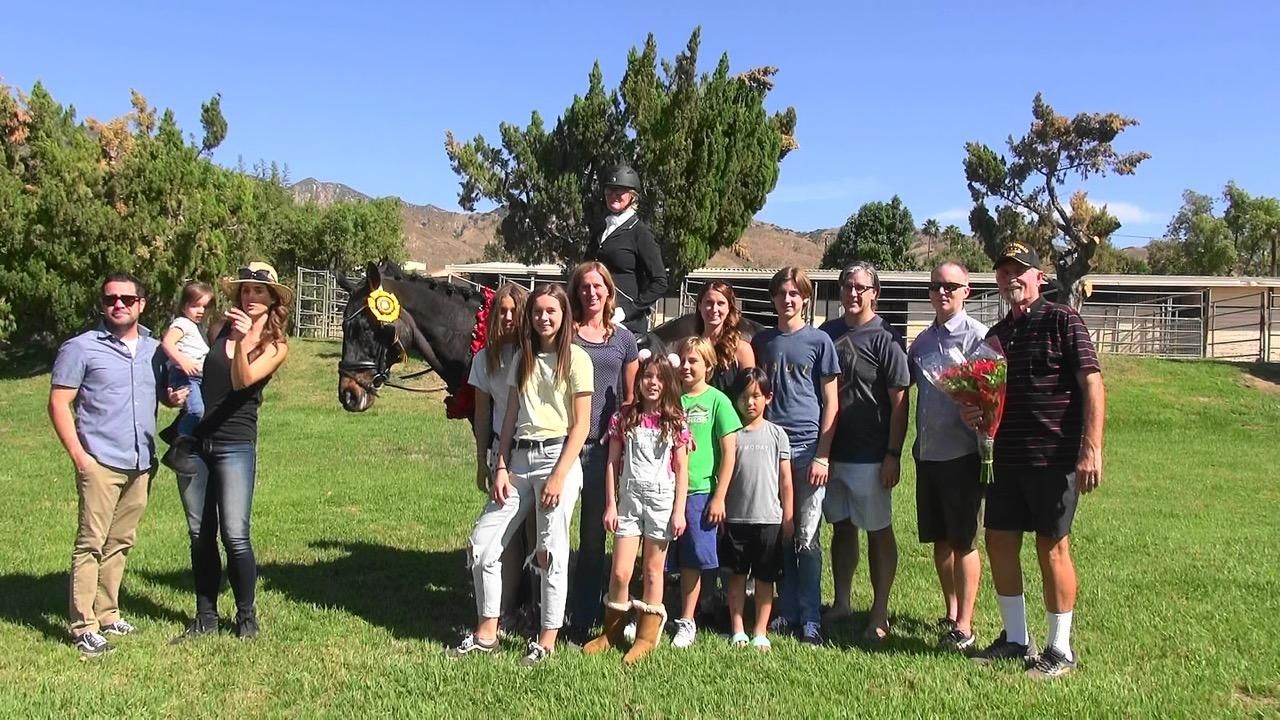 Karla Mason 74     Prince Albert 26
I came to dressage later in life. I bought my first horse when I was 55 and we did not do much dressage then. Later I had a Hanoverian, Oliver, and hit the jackpot when Sarah Lockman came to our barn to be the trainer. Sarah brought Albert, her original three-day eventer horse to our barn and was using him for lessons. I began taking lessons on Albert, a retired Thoroughbred, as Oliver developed medical problems. A great partnership began. I showed him a great deal during this time, and we won multiple awards. I had him for four years and then developed medical problems that precluded my riding. With a sorrowful heart, I had to stop riding him.
In 2017 the barn that Sarah was using was in the midst of a wildfire, and the horses were evacuated; all survived. I contacted Sarah and offered to house Albert at the barn where my other horse was boarded. Sarah agreed, and a mutual friend transported Albert. We had a great reunion. I was cleared to start riding again shortly thereafter. I was also able to reunite with Emily Covington, a trainer with whom I had previously worked.
As Albert and I were both aging, I began thinking about a Century Ride. Then a plan was born, and we began working toward it.
We entered him at the Inland Communities Chapter of California Dressage Society rated show on October 19, 2019.
What a day it was. Old friends came to congratulate us, my family came from all over to support us, and Sarah Lockman and her family came to root for us. Albert and I basked in the good will. This ride was a thrill, and Albert knew the spotlight was on him! This celebration of partnership of horse and rider was a dream of a lifetime that I shall always remember.
Thanks to all my trainers in the past.  Thank you, Emily, for helping me pursue this dream and much gratitude to Sarah for allowing me to own this wonderful and outstanding horse.
Albert and I plan to continue riding, perhaps showing, as long as we both remain fit.