Team #390 - Linda Beck and Jumping Jennifer (NH)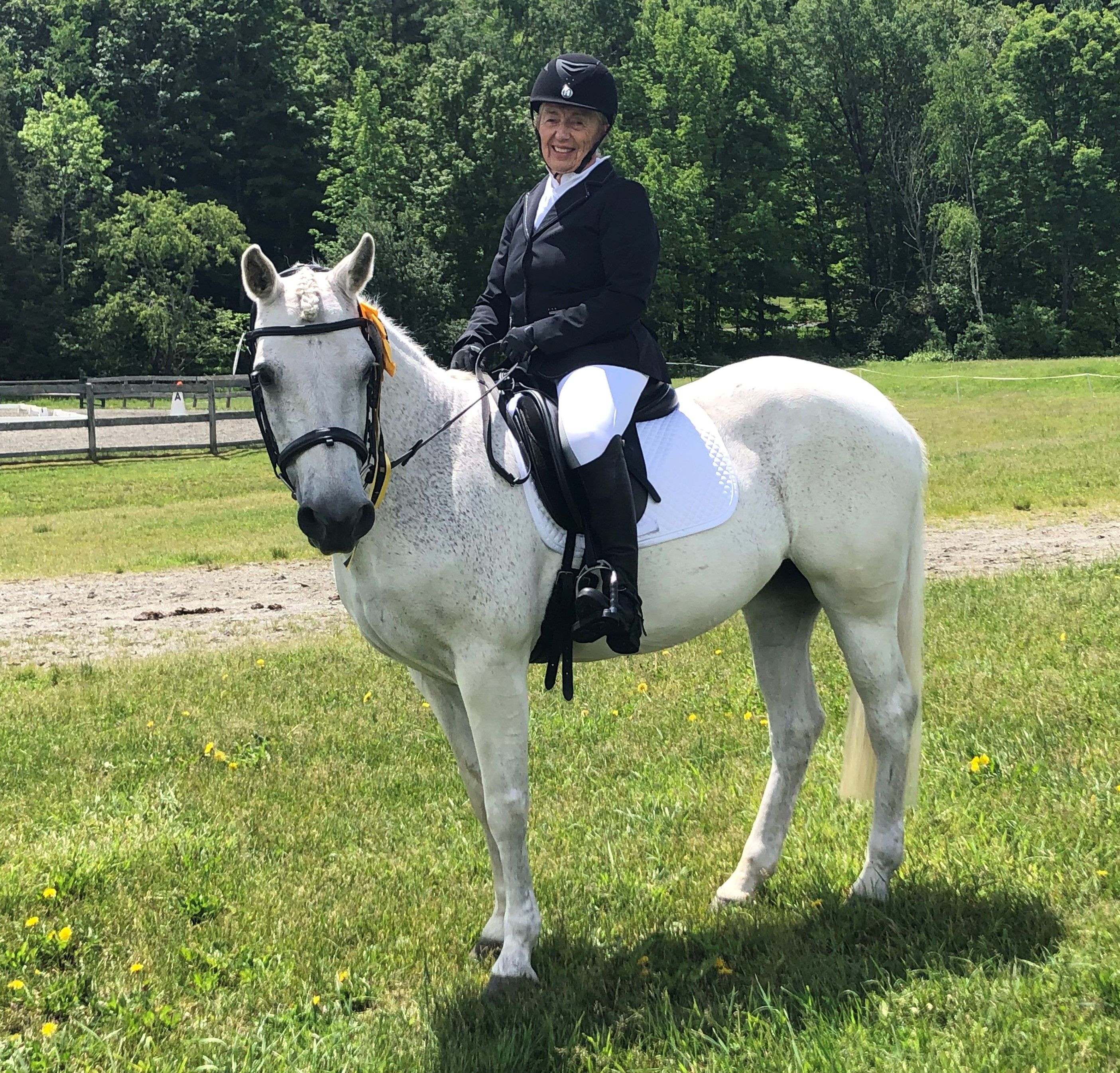 I first met my Jenny (a Connemara) when she was imported to the States by my friend.  At the young age of 60, I was just beginning to fulfill a lifelong dream of learning to ride and eventually own a horse.  I knew Jenny was really special when I first saw her in the barn.  Everybody loved her as she was beautiful and had a wonderful temperament, even though she had very little training before coming to the States.

Then one wonderful day after Jenny had been in the barn for a year, my friend said I could try riding her for my lesson.  Of course, I was very surprised and excited.  Jenny was a dream to ride as she was a lot smaller than the other horses I had been riding in my lessons. Within a couple of weeks and after several rides on Jenny, my friend offered her to me for purchase.  It didn't take long for me to say "yes" and so our journey together was on its way.

There have been many ups and downs with my learning to ride.  We have experienced many wonderful and some scary moments together.  I probably went to dressage shows too early in our journey, which left me discouraged.  Recently I have become once again interested in showing at dressage shows.  This Century Ride was one of our first shows in a while.

I owe a million thanks to my friend, Polly Schmidt, for introducing me to riding and bringing Jenny into my life.  The patience and encouragement given by my trainer, Bevin O-Reilly Dugan, continues to give Jenny and I the skills to become lifelong partners.

I am so thankful to be realizing my dream of owning a horse and learning to ride in my later years.  The journey will continue as long as possible.  Who knows, but maybe this Century Ride will only be the beginning.

Linda and Jenny rode Introductory Level Test C on June 14, 2019, at the Green Mountain Horse Association show to join the Century Club.