#369: Lynne Schramer-Miller and Locomotion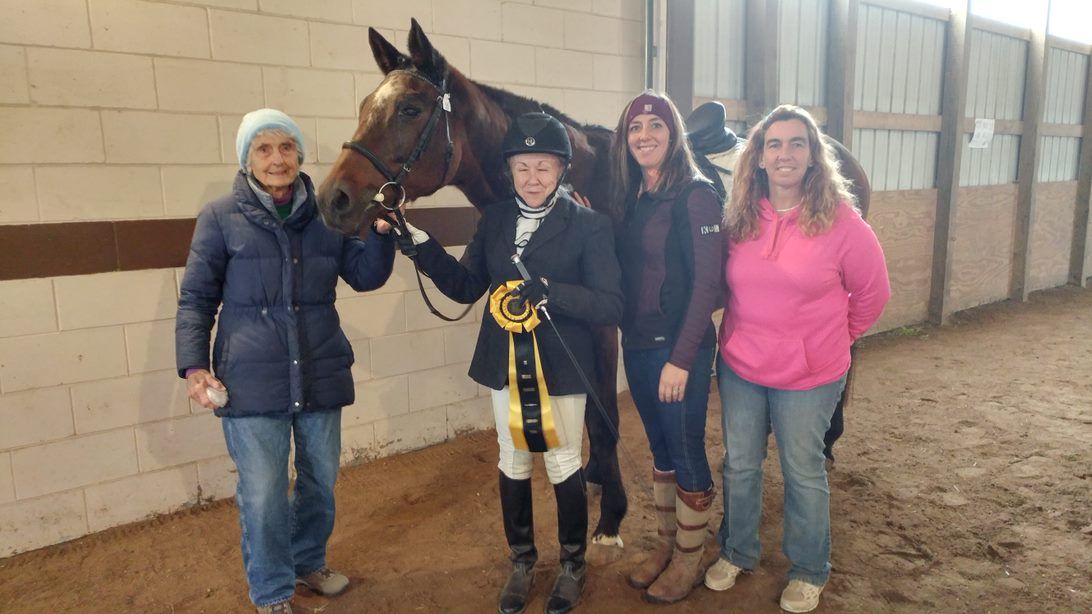 I grew up on a small farm in West Chicago, Illinois.  As long as I can remember, I have loved horses and was fortunate enough to have a horse.  My early years were spent trail riding, gaming, riding Western and English pleasure and jumping.  

In the early '70s my husband and I purchased a farm in Illinois and started a boarding and breeding farm.  I became interested in dressage at that time.  I rode my first dressage test on our AQHA breeding stallion, Power Band, on a grass ring at Lamplight Stables.  I also participated in the first USDF Learner Judges Program in Illinois.

In the late '70s we moved our breeding program to Berlin, Wisconsin.  There we started the Central Chapter of Wisconsin Dressage Association in our basement.  We also purchased a Thoroughbred stallion called All She Wrote, who in 2015 became the first Thoroughbred in the Wisconsin Quarter Horse Hall of Fame.

Many clinicians, such as Domonique Barbier, Bodo Hangen, Natalie Lamping, Jayne Ayers, Alex Konyot and Col. Albrecht Von Ziegner gave clinics at the farm.  I was fortunate one winter to have three of Alex Konyot's horses at the farm to ride.

My daughter, Tracy Blake Herides, and I showed at USDF shows in the '80s and both received our qualified rider awards and all-breed awards on horses we owned and trained.

In 1989 I divorced and moved to Florida where I attended the University of Florida and received my Bachelor of Science degree in Equine Science.  After graduation, I purchased a Thoroughbred mare called Locomotion (Diana), had her bred and she had a colt who we named Loganmotion.  When Logan was weaned, I sold Diana to my friend, Ellen Newman, who later rode her in her Century Ride.

In 2001 I met and later married my husband, Terry Miller.  We built a small horse farm near Redgranite, Wisconsin.  Terry encouraged me to start showing and riding again.  My granddaughter, Vanessa Blake Elendt, started riding Logan and showed him up the levels to earn her Bronze Medal as a young rider.  After that, I earned my Masters in Third Level on Logan.  I am currently riding Logan and taking lessons from Kim Deaton Iwen.

I am thankful to Ellen for giving me this opportunity to ride Diana for this Century Ride, and I hope to do another on Loganmotion in a few years.