Team #356: Marek Zaluski and Countryrun Supreme Image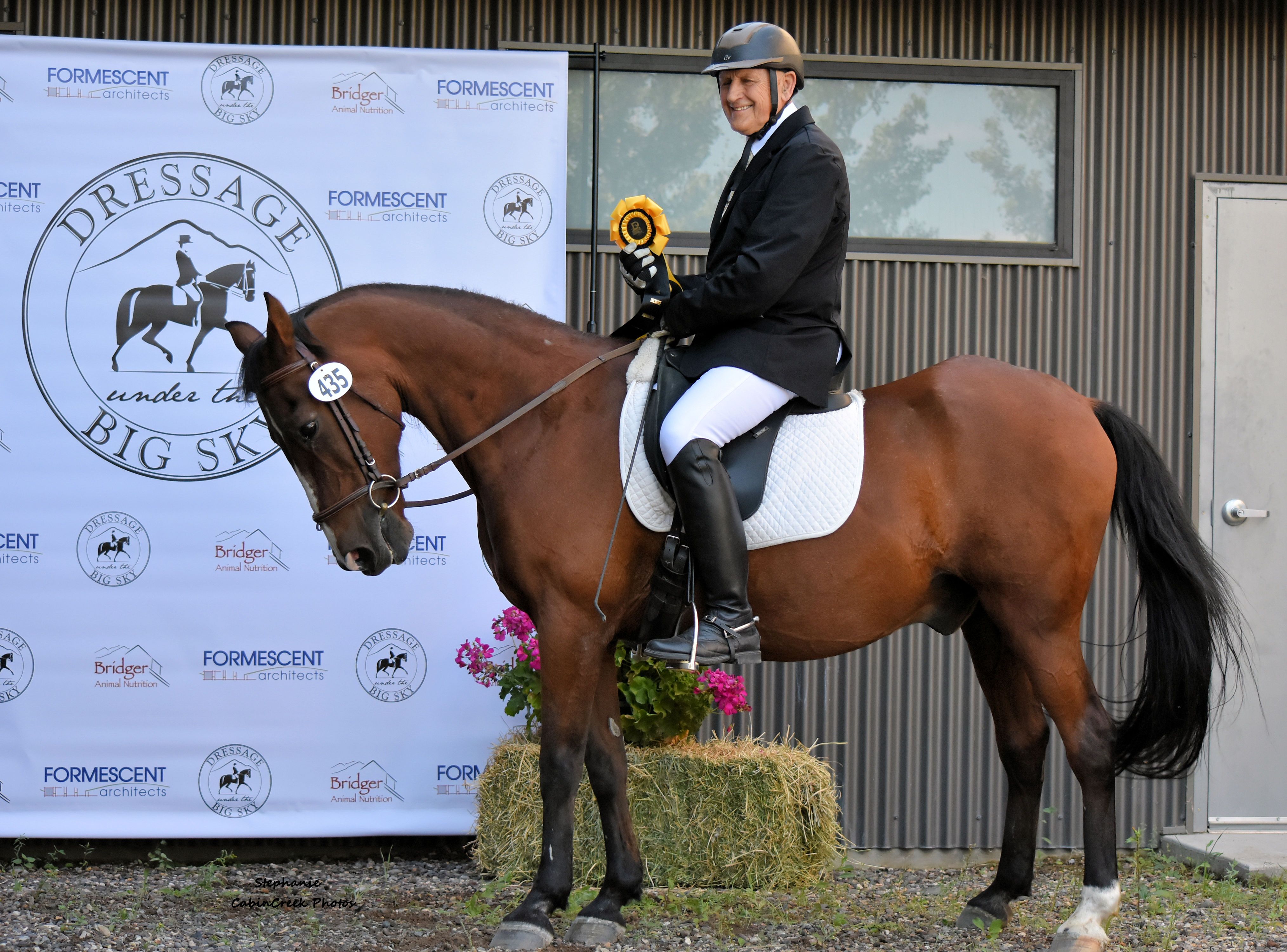 Marek and Image are the first ever Century Club Members from Montana! 
We all know that the bloodline is essential in the horse industry, so could that be the case for humans? When my kids were well grown up and time and money were easier to "find," I succumbed to that what my father, a Lieutenant in Polish Cavalry, did before and during WWII, and to what I first did as a four-year-old kid; i.e. riding horses. Notably, at a similar phase of life, my close friend turned his passion to Harley Davidson since his father was a chief mechanic at its plant in Milwaukee, WI. So, for me becoming a proud member of the Century Club has been just a logical chain of events facilitated by a wonderful Morgan gelding, Countryrun Supreme Image, aka Image that has been old enough to fulfill "numerical" requirements of Century Club.
I am an 80-year old male born just before the WWII at a large farm in Poland that was later confiscated by the communist regime. While receiving my education from the University of Warsaw in 1970s, my life, or perhaps my bloodline, put me close to a group of people associated with a horse racing government-owned entity, Sluzewiec, where I rode, jumped and hacked around on horses retired from racing. When in the late 1970s my profession brought me to work in Libya in north Africa, and when martial law was proclaimed in Poland in 1981, my wife, two teenage sons and I chose to immigrate to the US. Since then, we lived in Montana, with a brief stint in the Midwest. This country has been great to us; we value its citizenship and enjoy freedom, professional opportunities and the style of life in big-sky-country Montana. Together with my wife, I live in the country on some acreage, a few miles out of Butte, where we built a barn and indoor and outdoor arenas. I enjoy training and riding three horses and take care of a number of pets. Free time is still a precious commodity, since I continue working in my profession.
I started participating in dressage shows five years ago, usually showing on three horses; a Thoroughbred, a Quarter/Foxtrotter and a Morgan - my Century Club ride partner. Image "walked" into my small ranch four years ago as a generous gift from my daughter-in-law, who found it difficult to marry horse riding with her growing family and professional obligations. Image is a 26-year-old schoolmaster, who knows everything under the saddle in the arena, in the corral, or pasture with my other two horses. He even knows how to buck off a horse thief during her surprising visit to my barn early this summer. Yes, horse thieves still can be found at this longitude and latitude of US, but now they need to be on drugs to try this profession.
Image's Century Club ride with me in his saddle took place on the July 28, 2018 Dressage Show Under the Big Sky in Livingston, Montana where we rode Training Level Test 1 scoring 62.7% and taking 2nd place in the class. It was a wonderful experience impressively choreographed by the show organizers who scheduled our ride at a prime time with no concurrent events running. My gratitude goes out to Dressage Show Under the Big Sky, all the people who came to watch our ride and The Dressage Foundation for making it happen.