Team #489 Marion Riese and Freckles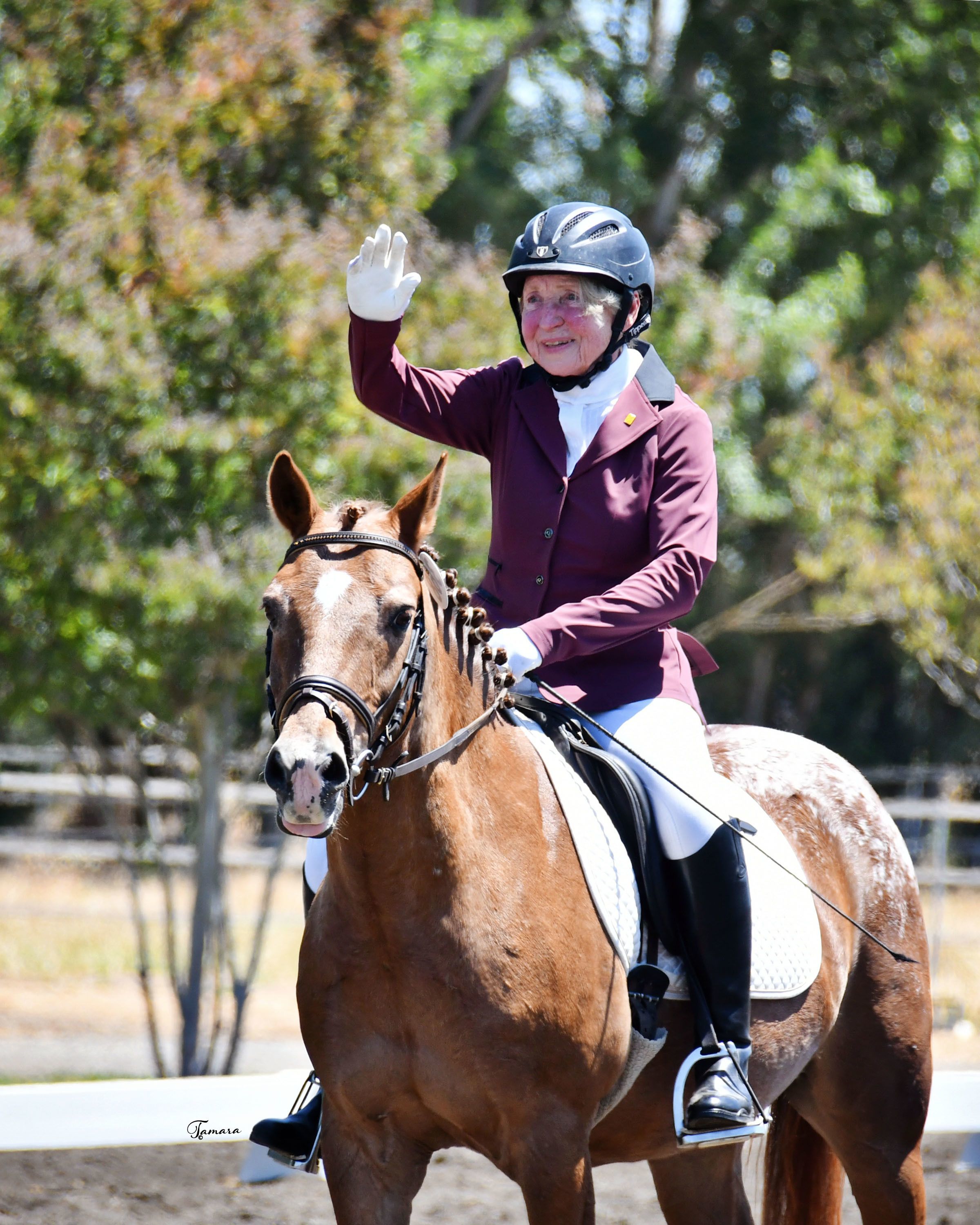 Team #489: Marion Riese and Freckles
Ages: 83 & 22
Combined Age: 105
My brief, but special riding career!
Once upon a time, I lived on a family farm in Johnston, Rhode Island!
All the houses around me were my relatives. The Kimball family was part of the history of Rhode Island. I sat on the ole' plow horse with my cousins, and we rode back and forth from the fields to be plowed and planted.
Fast Forward! When I retired from teaching, I sang with a major opera company for seven years, and then bought my first horse.
My riding progressed through the years. Upon the arrival at Christine Noelting Dressage Center and training with Christiane Noelting came wonderful, exciting things.
I can ride and complete a test, WOW!!
The Century Ride was exciting, fulfilling, and enriching. I know that I can complete a test and get a respectable score. What more could I possibly achieve? Freckles the pony can do it all.
Thanks, Freckles!

Read Marion and Freckles' story in this article, posted on The Chronicle of the Horse website:
Century Club Just a Stop Along the Way for Octogenarian Dressage Rider, by Melissa Wright
Marion and Freckles completed Training Level,Test 1, with a score of 67 percent, on May 29, 2021, to join the Century Club.