Team #353: Mary Munger and King Ar-Thor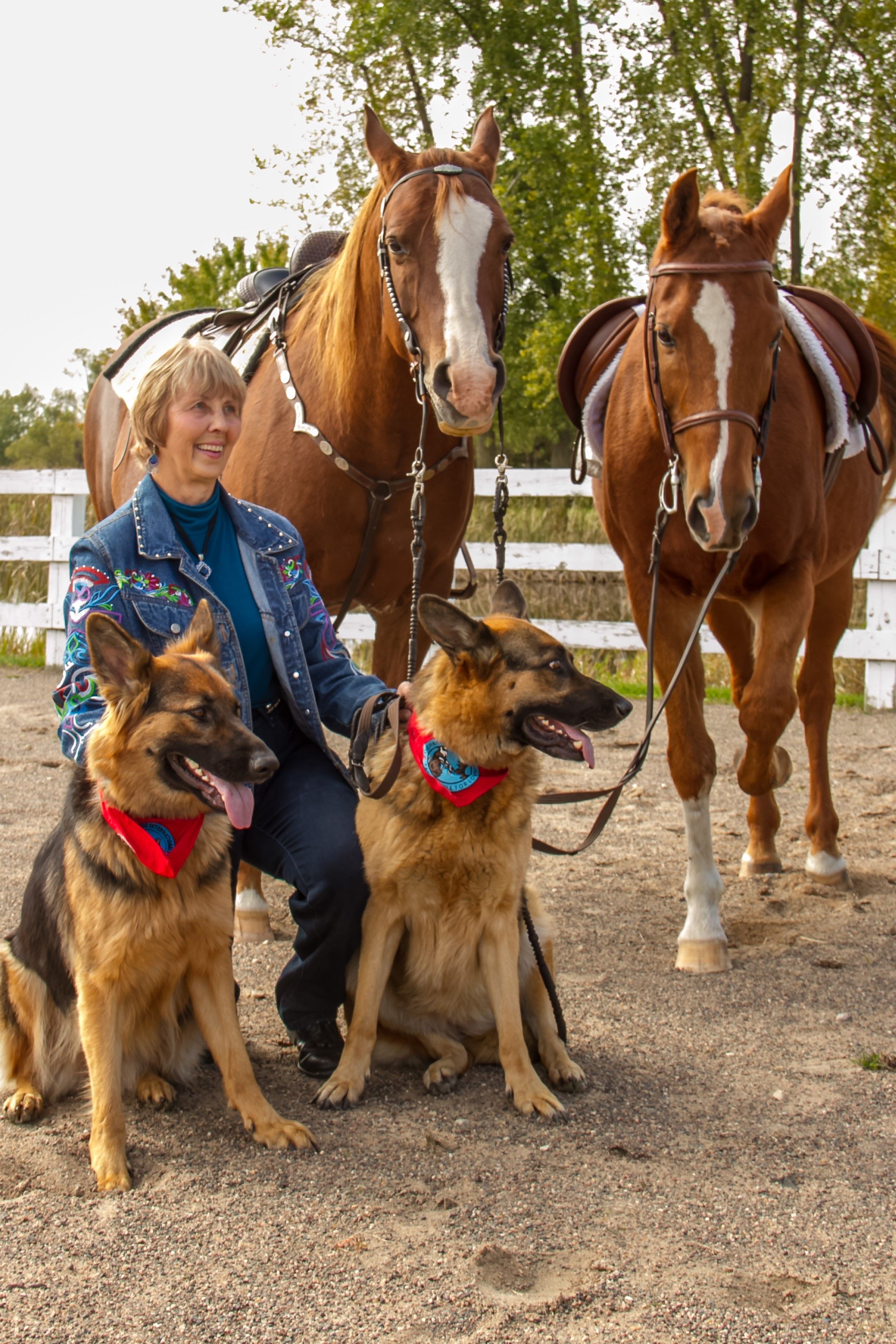 I grew up in a poor community in Wisconsin. Our farm was worked with horses instead of machines or tractors. Though it was not permitted, as a child I would sneak out into the pastures to ride the work horses. I got hurt from time to time but that didn't stop me from trying. As a teenager, I moved and met a friend who had a riding horse and I was able to lease a horse from a horse dealer. That horse was very fast and spirited. I couldn't afford tack of any kind so I used binder twine as a bridle and rode bareback. My friend and I rode countless hours that way and created many, many riding memories. We even beat the best of them in horse races.

When I graduated from high school I moved to St. Paul in search of a job and left my horse behind in Wisconsin. While living in metropolitan Minnesota I thought I would never be involved with horses again. However, like me, my daughter was born horse crazy. As a single parent, owning a horse wasn't financially possible. Eventually though through word of mouth I was able to find a grade Arabian mare and a place I could afford to board. A year later my daughter wanted a different horse and I decided to keep her horse for myself. I was reintroduced to horses from that time to the present.

I married shortly after that and together we established the Merry Meadow hobby farm on a large parcel of land. This made it possible to raise several successful Arabian show horses. One of these horses was "King Ar –Thor" or as we call him, "King". We showed in the disciplines of dressage and hunt for several years. When another horse was born, my energy went to that horse and I retired King. With the new horse, "Queen Anne's Lace" (Annie), I showed in Western pleasure, dressage, hunt and obstacle trail. I became Regional Trail Champion in 2018.

A friend told me about the Century Club, and that my age of 77 and King's 23 years equaling 100 years, I should ride a dressage test. I took King out of his retirement pasture a few weeks before the scheduled test. Slowly I proceeded to get him ready to ride that test. It was a challenge as King had not shown in any form for ten years. It turned out to be fun and a pleasant experience for both of us. I rode at the Annual Equitation Station Schooling Show in the Intro Level Test C, finishing with a score of 64%. I want to thank the Century Club for the opportunity to show my horse King. It was truly a lifetime experience that I will never forget.

Presently I'm retired and live on the same farm, doing all the work that a hobby farm requires, with the addition of time spent doing visitations with my therapy dogs.  I manage an annual dressage schooling show each fall. Many of the riders at this show are first time young riders and adults with the desire to ride a dressage test, but who don't have the wish to ride at a rated show. I find this very rewarding as many of the riders at this schooling show get their start in the dressage world. I want other riders to have an opportunity to learn and grow in dressage as I did.  Before I had the chance to submit this article, my wonderful show horse Annie was called to heaven. With that, King will no longer be retired, we again will be out trail riding and having fun at schooling shows. I have been truly blessed with the opportunity to raise and show horses in many disciplines during my lifetime.