Team #399 Michael Arvystas and Napoleon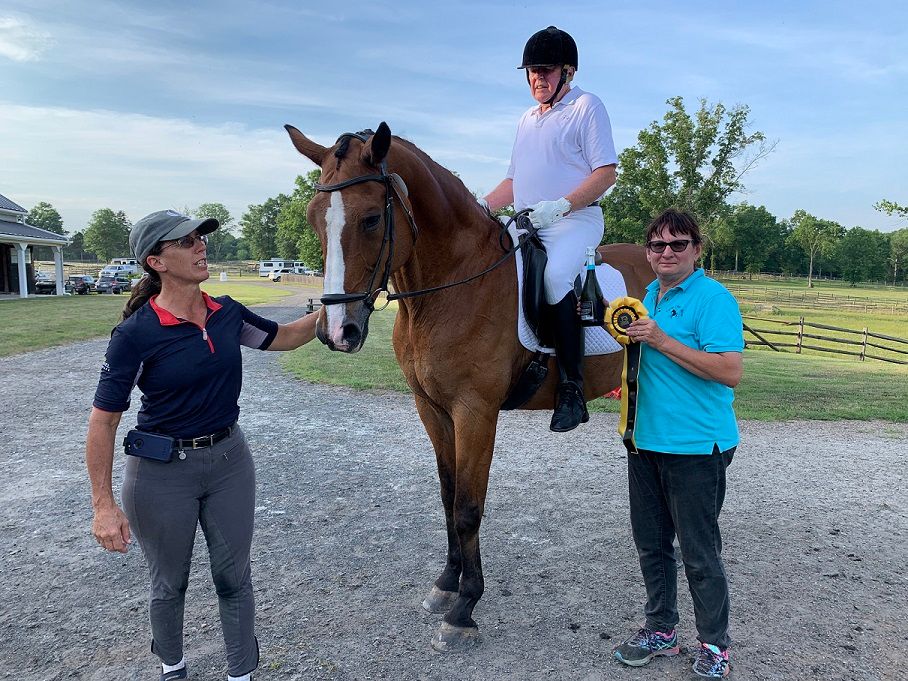 Team #399 – Dr. Michael Arvystas 76 and Napoleon 24
Dr. Michael Arvystas, DMD, is an orthodontics and dentofacial orthopedics practitioner in Denville, New Jersey, and Manhattan, New York, and has been practicing for 51 years. He was born in Vilnius, Lithuania in 1942 and graduated from Tufts University School of Medicine - D.M.D. in 1969.  He was also a U.S. Air Force Captain.  
Michael started riding when he met his wife in 1991 and started taking lessons from her instructor, Heather Mason.  After their horse passed away, Michael was heartbroken.  After a time, he told Heather he was ready to look for a new horse.  Heather was in Holland in 2005 looking for a horse for another client, when she saw this big, bay gelding with the kindest eyes, and thought he would be a perfect fit.  He was such a nice boy, that if Michael didn't like him, she would have no problem finding someone else to purchase him.  But when Napoleon came over to the U.S., it was love at first sight!  
Even with his busy schedule between working and teaching, Michael always made time to ride Napoleon.  He showed him up the levels to Third Level.  In 2018, Michael had hip surgery and needed to take months away from riding while in rehab, but still made sure to come give his boy carrots.  He finally started riding again and did his Century Club Ride at Red Tail Farm on July 12, 2019.  Michael and Napoleon completed a Third Level test and won the class.
Napoleon is now semi-retired and living on Michael's farm in Asbury, New Jersey, where Michael can look out his window and see his beloved Napoleon every day.