Team #337: Nadine Beech and Fhallko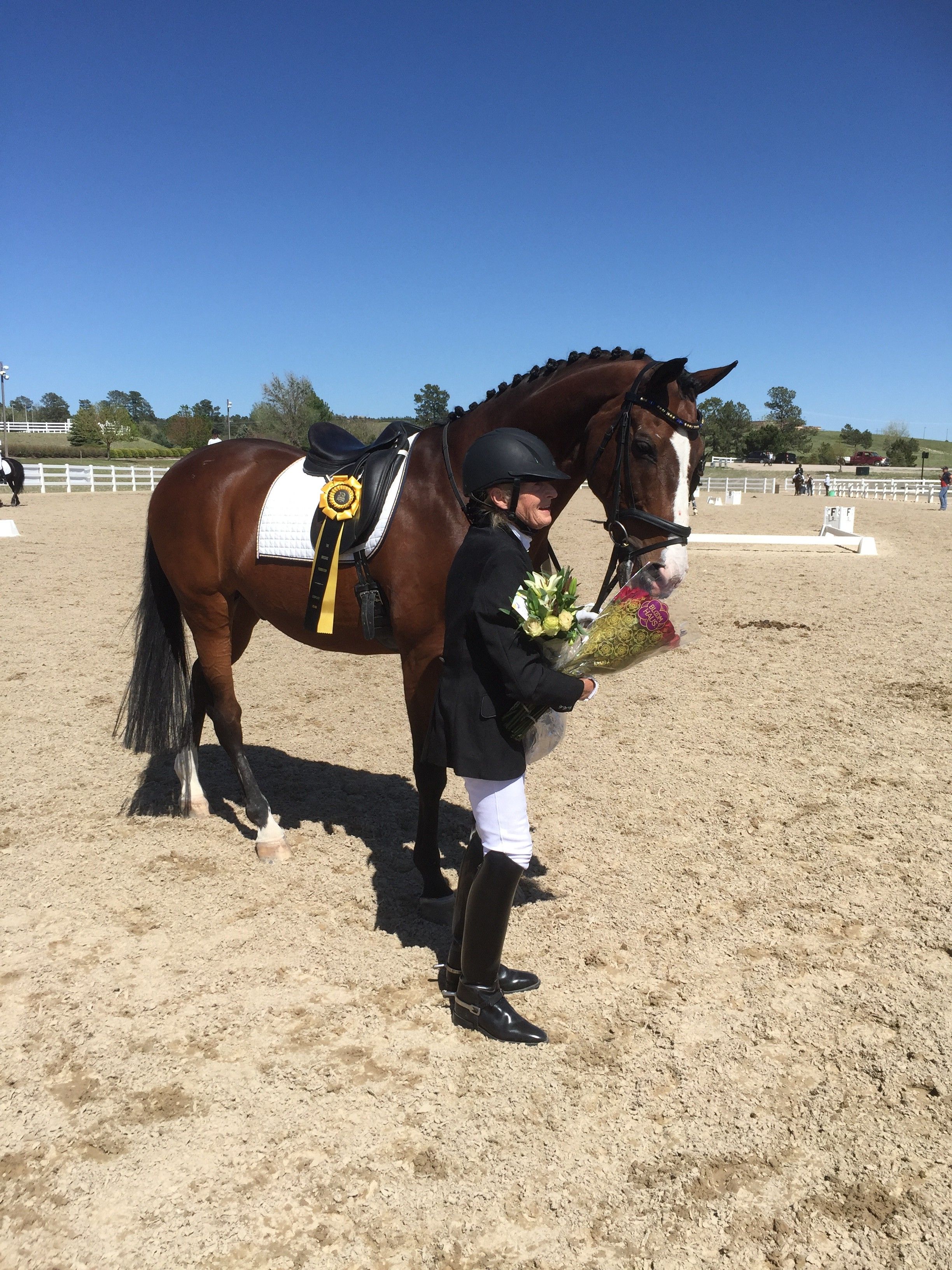 I knew I would love horses from the moment I first saw one. When I was about 10 or 11 years old, my Dad brought home a basic 3-year-old horse he got from a farmer who owed him money. His reasoning on bringing home a horse was because I was getting on horses out in the fields and, of course, getting run away with and bucked off. The horse was a wonderful caretaker and I rode him most days until I went to college. We did all of the Western stuff – poles, barrels, rodeo queen – which he wasn't built for, but we had great fun.
College, marriage, motherhood and being married to a career army officer took me away from horses for a long time. It was obviously hard to have a horse when you move about every year. Finally, at Fort Leavenworth I got a horse, learned to jump and rode with the fox hunt for two years, whipping some of my last year. This was also where I took my first riding lessons. We then moved to Virginia and started our daughter with her first pony. Her interest faded when she graduated to a horse, so the Quarter Horse named Bart became mine. Again, that little horse and I did hunting, eventing and dressage. 
I became hooked on dressage, and as Bart got older, I wanted a Warmblood. At the time, we were living in Wisconsin close to Tempel Farms in Illinois. I was lucky to find a young Oldenburg, Infinity, and we started our dressage career. Tempel Farms was a wonderful source of instructors; I was able to ride with some of the great old German instructors from Europe who were exploring what the Americans were all about. I rode Infinity until he was unable to do upper levels because of age and soundness problems.

By now we were living in Colorado and I was riding with an instructor from France. He helped me find Fhallko, a wonderful Selle Francais in Lyon, France. This is the horse I have ridden for the last 16 years.  We got as far as Prix St George and had everything but the one-tempis. I found out about The Dressage Foundation's Century Ride from a friend that did it about ten years ago. Fhallko and I did our ride at the Colorado Horse Park's "High Prairie Dressage II Show" on June 5, 2018.
Lots of friends and supporters were there to cheer us on and make it a wonderful day. Fhallko was very excited to be back at the show grounds and showed his stuff. We rode First Level Test 3, got a decent score and then had his retirement ceremony. A great way to finish a long time together.