Team #428 -- Natalie Sandler and Gibson (MD)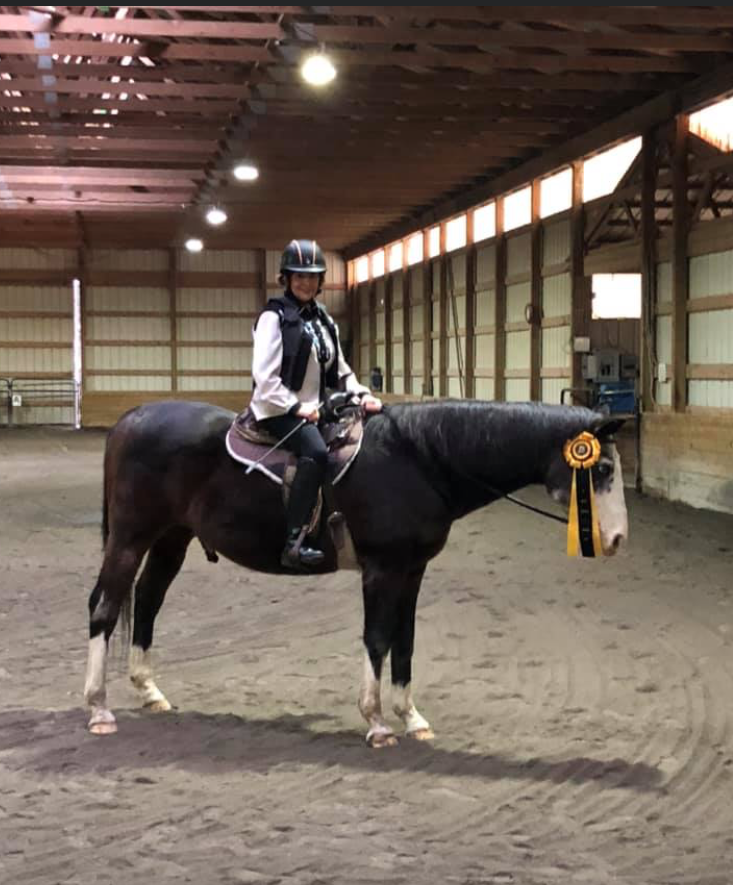 Natalie Sandler 80     Gibson 26
Gibson and I have been together a long time. The previous owner named him Mel Gibson because he has beautiful blue eyes. I decided that was not a great name for a horse and decided to call him Gibson, AKA Gibby.
Gibby is an off-the-track Thoroughbred. His racing career came to an end when he decided to not come out of the gate for his last race. Wise decision!
At the present time I am 80 years old. I didn't start riding until I was in my 50s. Gibson is now 26. Gibby and I have been able to age together. He has been an easy learner and a pleasure to me for most of our years together.
I am honored and fortunate to have the opportunity to ride my Century Ride with Gibson and look forward to more beautiful trail rides with him.