Team #392: Peter Kalman and Daner Armani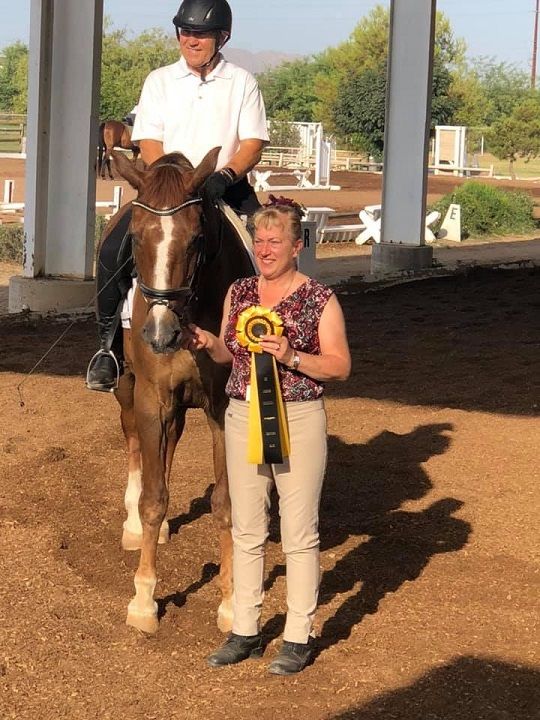 Peter's fourth Century Club ride was on "Daner Armani", a 23 year old Danish Warmblood gelding. Daner Armani was left to Dorie by Randi Nelson Shipley when she passed away last year. 
Peter has enjoyed a rich equestrian filled career filled with talented horses. Looking back now, it was all possible due to two ponies who carried small boys safely on their backs away from the war. This great love and appreciation is evident to all who have seen Peter ride and care for his horses.
When asked of his future plans, Peter said, "With God's blessing, I have a 9-year-old son, Brody, who we adopted last November. I have to mold him into a man of character. As for dressage, I'd like to do more Century Rides. Aren't there ten levels in dressage?"
You can read more about Peter's amazing story here.