Team #430: Peter Kalman and Mystiques Prophet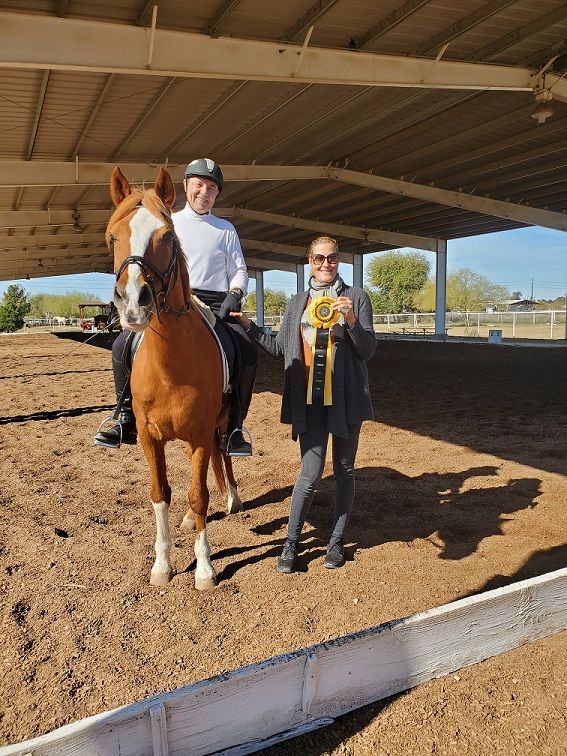 Ages 82 and 21
Mystiques Prophet is an Arabian gelding that was foaled May 9, 1999. He was purchased from Ms. Susan Young by Mrs. MaryAnne Porter. He was shown in hand and has been shown up to First Level. He is currently being schooled at Central Arizona Riding Academy (CARA) in dressage.
This year Peter will be 83 and continues to ride five to six times a week, sometimes two or three horses a day. He also rides a Ducati Streetfighter, and is parenting an adopted son of 11, Brody, who keeps Peter and his wife hopping. His goals for the future have not changed. In addition to bringing Brody up as a man of character, he has his eyes set on a Century Ride in every level in dressage. With the two rides completed in January 2020, he has seven of the 10 levels completed. Peter has Intermediate 1, 2 and Grand Prix left to complete.
Peter and Prophet rode Training Level Test 1 with a score of 62.88% on January 25, 2020, to complete his 6th Century Club ride. You can read more about Peter and his amazing journey here.