Team #413 Paddy Rossbach and Princess Di (CT)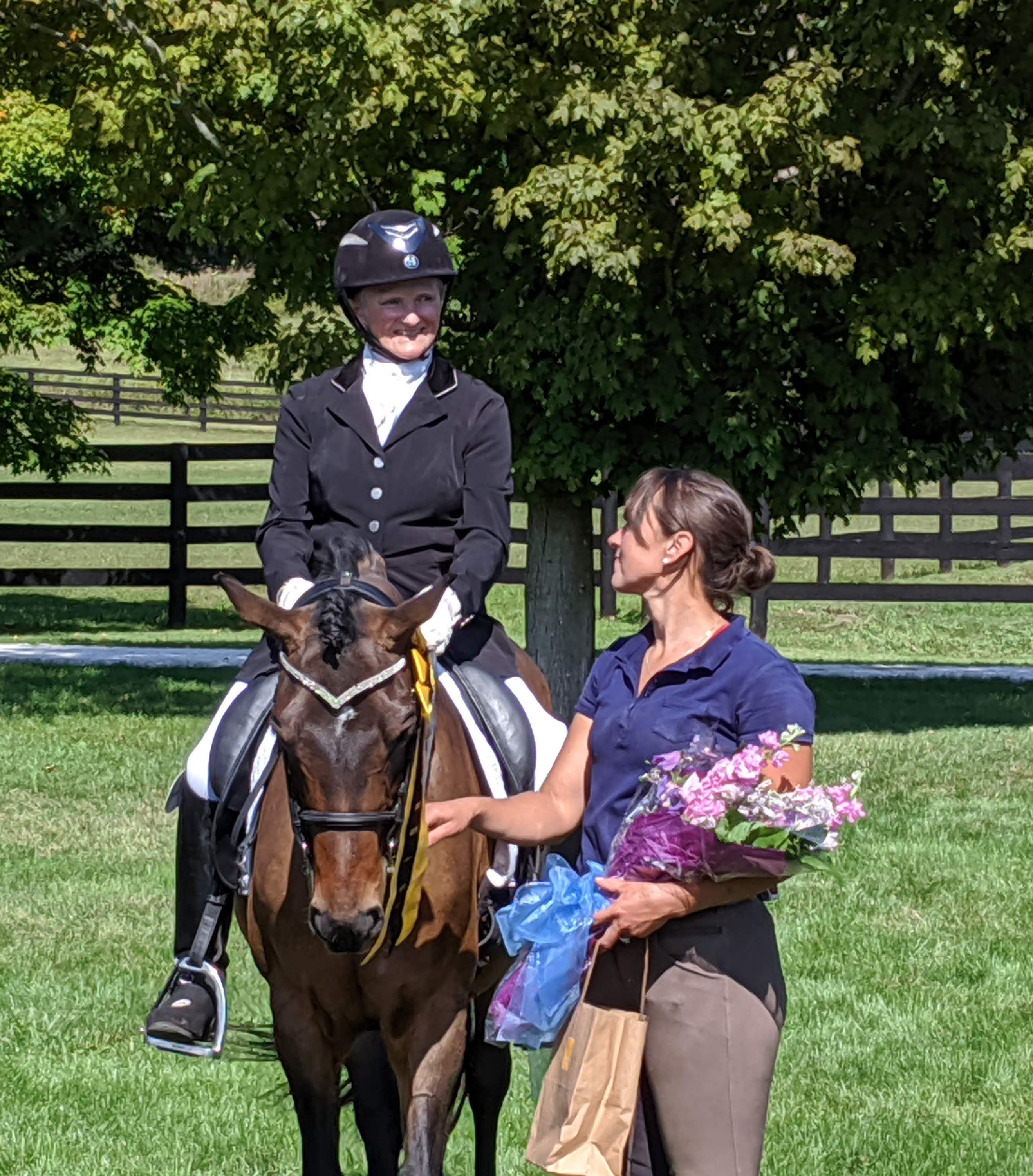 On a perfect October day, in beautiful surroundings, I completed my second Century Ride. You can read my background in my story from when I became Team #167 in 2014. Paddy and Cha Sienna's Century Club Ride
My wonderful horse for this ride, Princess Di, affectionately known as "The Dumpling," is the one I purchased for my 75th birthday, three years after my stroke. It took me four years to feel as at home on her as I do on CHA Sienna (my first Century Club horse, who is 29 and I still ride), but finally we made it and started working the changes and 3rd Level.  I then had another slight health "bump" so my test for this ride was 2nd Level, Test 1.
As always, I want to thank all the people along the way who have helped, encouraged and supported me – my trainer, Kira Stienes-Mason, who can somehow always find an alternative way for me to get around my difficulties and achieve my goals, Cricket Hill Farm owners and staff, who have cared for my horses for the last 30 years, all the people who came out to cheer me on for this ride, Weatogue Stables for hosting the show and making me feel so welcome, and my patient husband who continues to "put up with me" through all my ups and downs.
Above all, I want to thank The Dressage Foundation for making this possible, and to congratulate my two other Century Riders who competed in the same show.  Now we all have to find new goals!