Team #380 - Richard Rozek and The Full Monty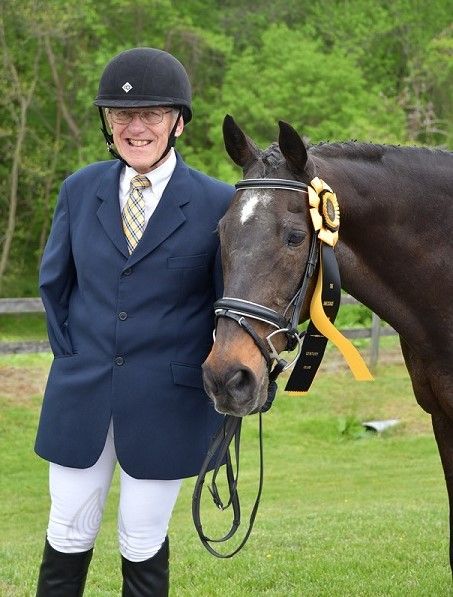 In 1998, after years of taking his two daughters (Erica and Jessica) to horseback riding lessons and horse shows, Richard and his wife decided that it was time the daughters taught the parents to ride.  The family had recently purchased a Thoroughbred mare (Pepper Mint Key) who became the family horse.  However, two daughters and one horse quickly resulted in the need to purchase an off-the-track Thoroughbred gelding (The Full Monty).

With two horses in the family, there was ample opportunity for Richard to ride.  Eventually, his daughters convinced Richard that he should enter local hunter horse shows in Virginia.  Once the girls had their father hooked on riding, it was easy for the entire family to enjoy the various horse related activities.

The Full Monty has been a fantastic, versatile, durable horse for the Rozek family for over 20 years.  He willingly takes family members on trail rides, competes in horse shows, marches in parades, and participates in historic reenactments.   Besides carrots, his favorite treat is a glazed donut.  He definitely has a sweet tooth.

Richard learned about the Century Club several years ago when he entered his first dressage competition at a Thoroughbred Celebration Horse Show in Richmond, Virginia.  At that show, he rode a younger Thoroughbred (Mr. Persistency).   He set a goal to join the Club when he and The Full Monty reached the required ages.  Early in 2019, they began preparing for the tests, as Richard was 71 and Monty 29.  Erica identified the Dressage Schooling Show at Lucky Cricket Farm in Maryland on April 28 as the appropriate venue.  Richard and The Full Monty rode in Introductory Level Test A and Test B.  They completed both tests and earned the high score for the day at the show in Test A with a 75.938%!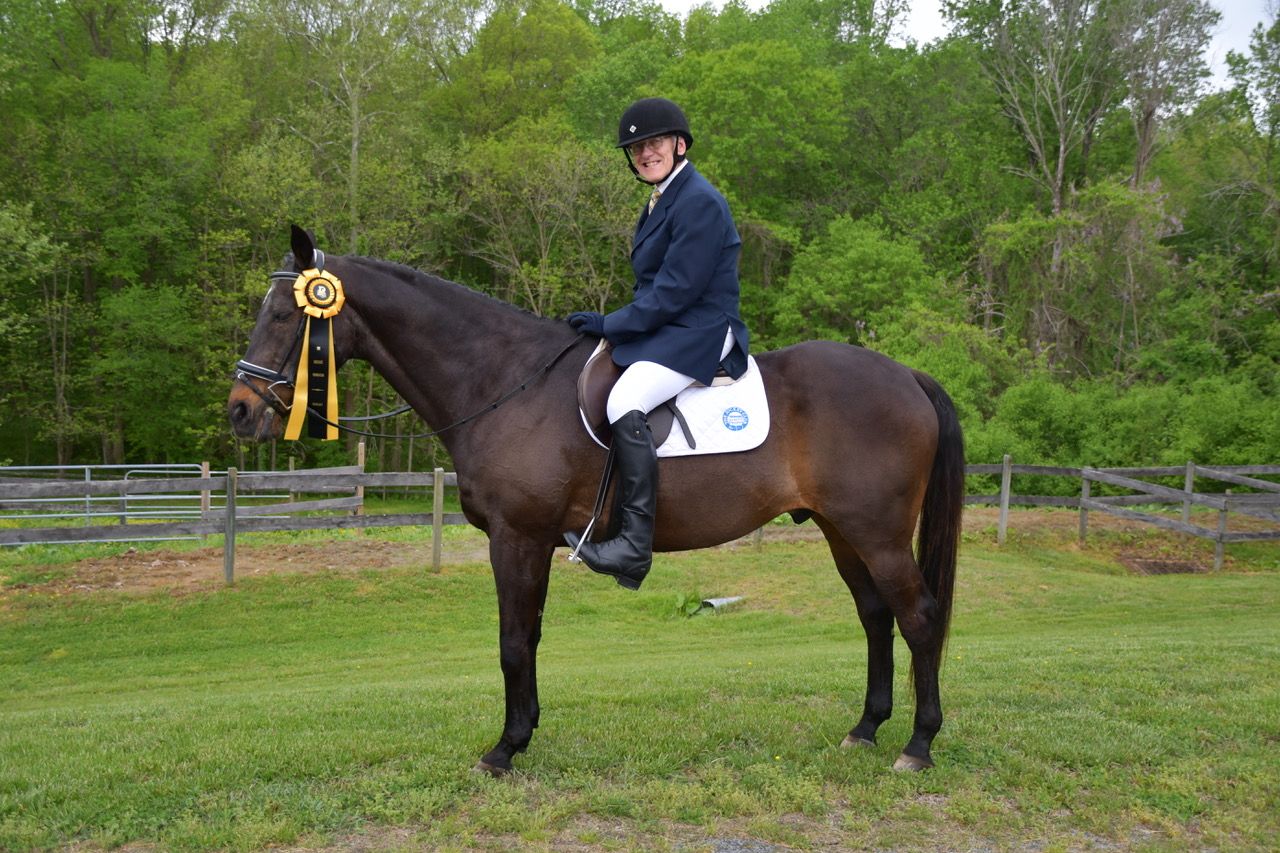 Photos by Mark Bailey