Team #363: Robin Peterson and Cash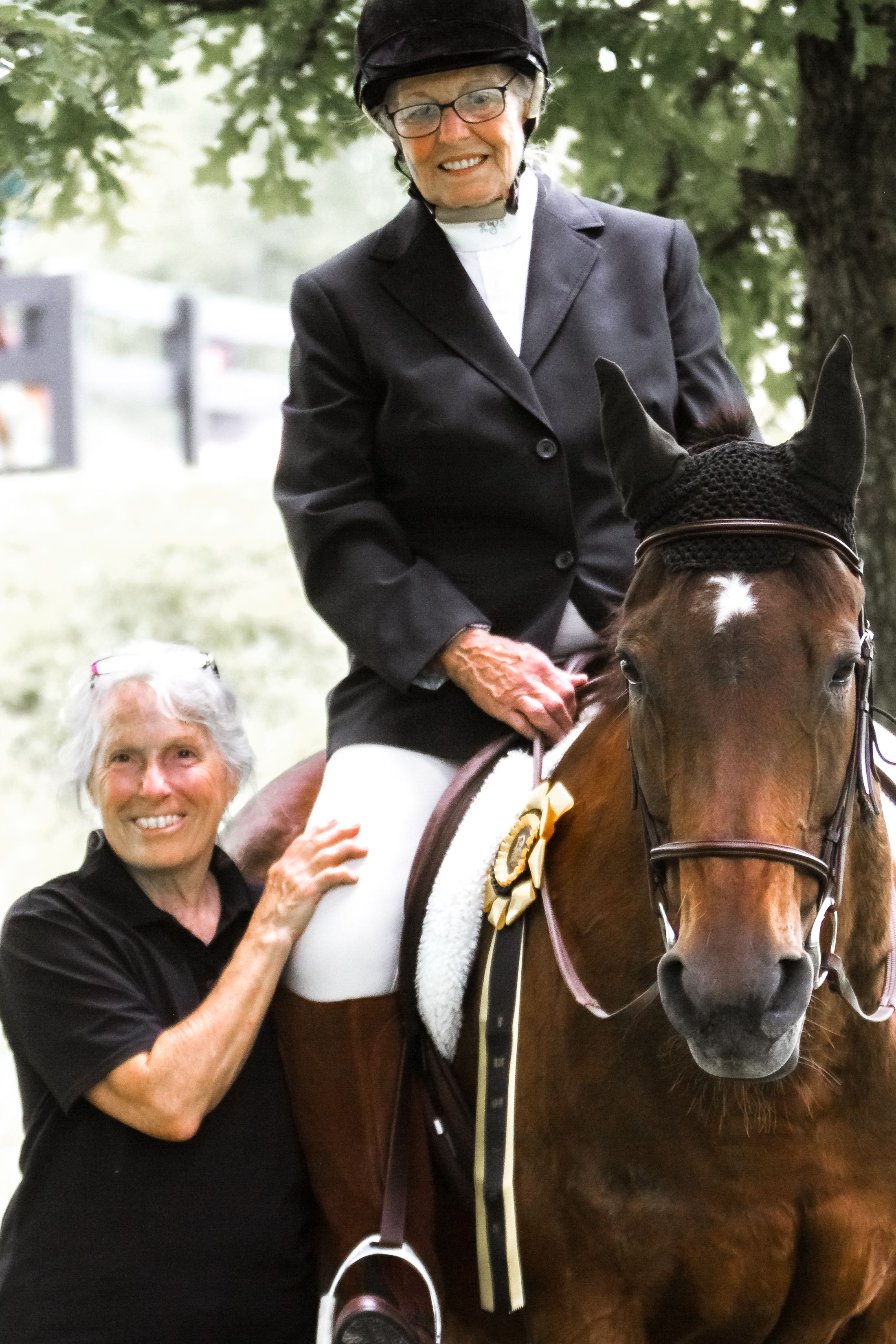 For 65 years, I've ridden and owned horses, the majority of which have been mares. There's just something about mares that appeals to my sense of adventure, as every ride is different. 

My dad was in the military for 25 years, so owning a horse was a challenge. We moved almost every two years and getting a horse from one side of the country to the other was more than my parents were willing to deal with. So, within days of getting to a new place, I knew where all the horses were within walking distance. I cleaned barns, washed cars, mowed yards and worked in hack stables for free, just to be able to ride whatever they had. It taught me to ride all sorts of horses, both good and bad. For several years, after grad school, I worked on Thoroughbred racetracks and farms, jumper barns, Arab breeding farms and boarding stables. It all added to the addiction, much to Mom's horror.
I bought Cash 25 years ago, after she'd had a year-long career as a race horse. I had owned other unprofitable race horses, so she and I were a good fit. She had a great attitude, always willing to try new things, but not always cooperative about putting them to use. We occasionally had some frustrating days, but as the years have gone by, we've gotten to know each other quite well. She's taught me patience and compromise, especially as she's gotten older. I learned most things just aren't going to be perfect, but we've been able to find a place where we are both happy.
She's been an interesting project through the years. As a mare, she can be affectionate, obstinate, and a little crazy. She allows kids to crawl all over her and kiss her on the nose, but at the same time she can imagine monsters behind every bush. Sometimes I think she can remember the bell clanging on the racetrack starting gate, but with age, she's easier to quiet. All in all, she's a mare, and I wouldn't have it any other way.