Team #438: Sally Baker and Claudia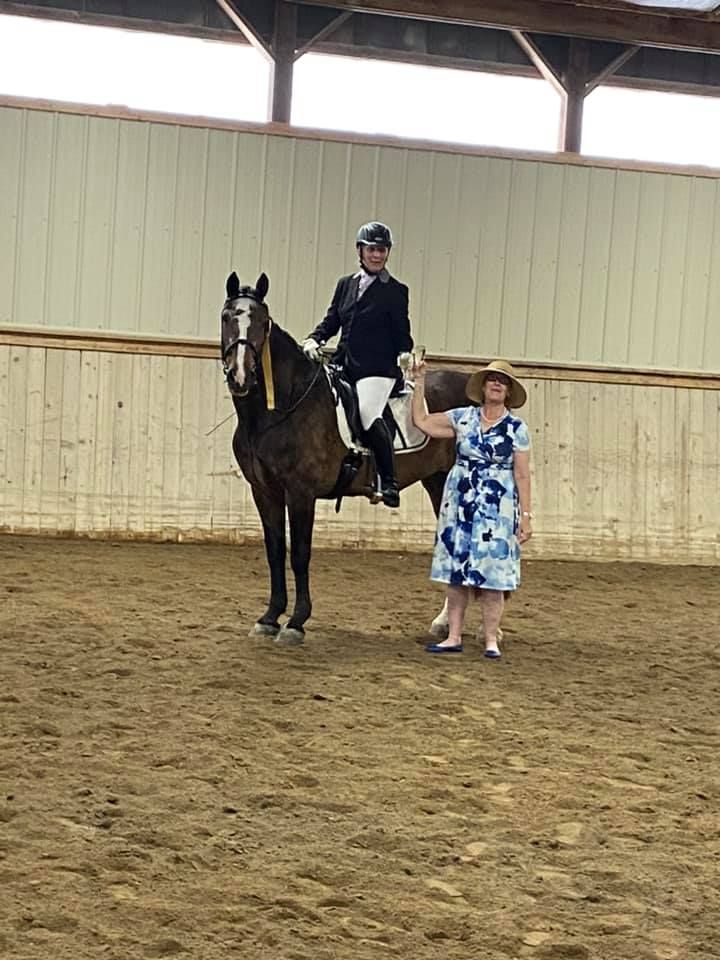 Team #438 – Sally Baker and Claudia
Ages 71 and 29
Combined age 100
While collaborating with Mary Weathers' delightfully opinionated Celtic Dream (Claudia) to reach the collective '100,' I am also celebrating 60 years of my own riding and sharing the love of horses.
Starting with the hunter/jumper set, I was fortunate to spend several years learning from the incredible Chuck Grant. He gave me the tools to train my own horses, and to love the process.
I have been blessed with having four exceptional and unique horses over the years. My first was the kind and generous Csendes (Raff), the comedian Reverend Jim (Jr.), talented and clever Quiet Mischief (Sly), and my endearing, slightly grumpy but game-for-whatever Quirks & Foibles (Mouse). I cherish them all for their generous hearts and wonderful memories.