Team #398 - Susan Zenier and Rainbeau Snickers (ID)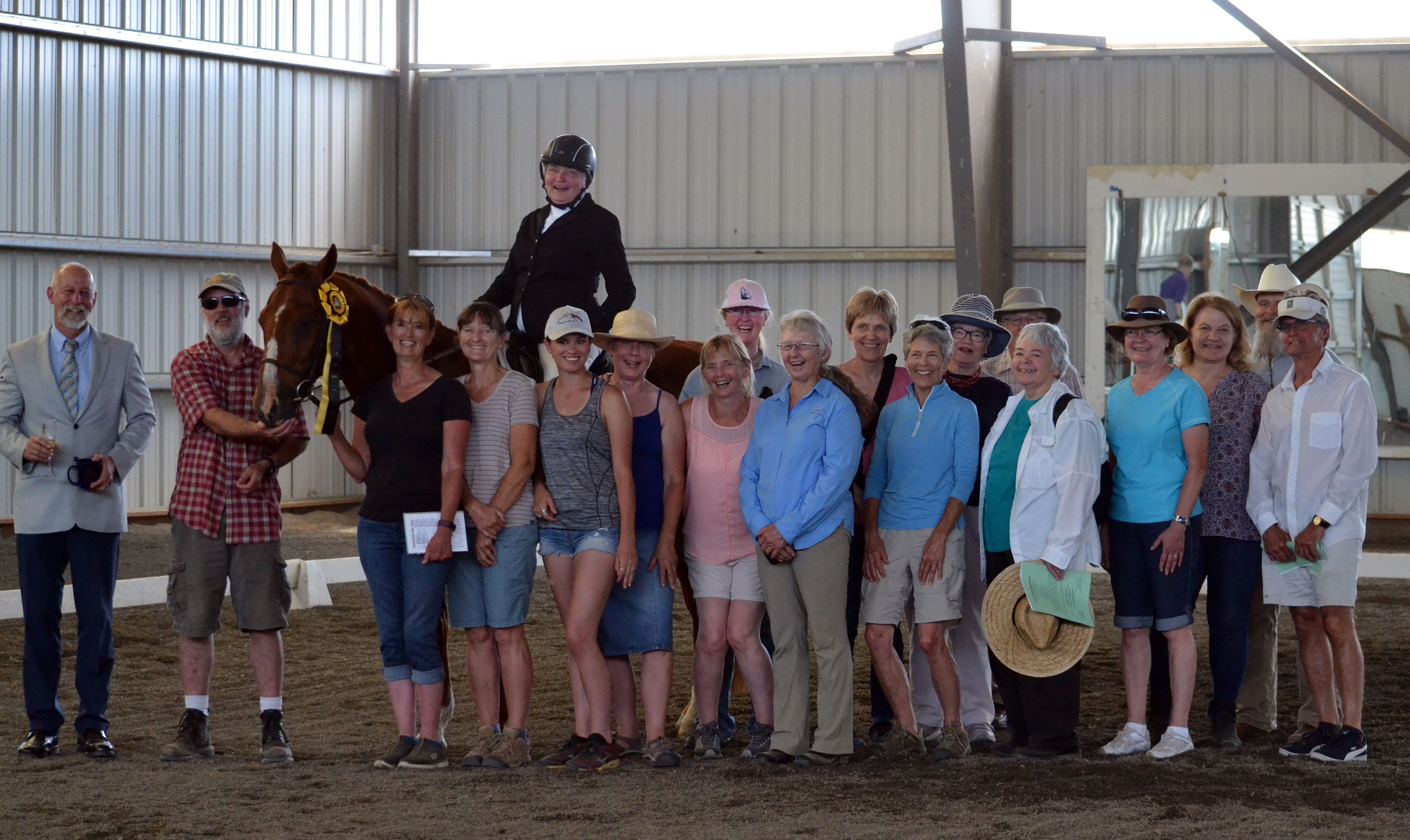 Susan and Rainbeau Snickers are the first Century Club Team from Idaho!

Susan 75     Rainbeau Snickers 26
It took a village to bring about my Century Club ride on Rainbeau Snickers.  The photo shows part of our village – the family and friends who supported us over the years. This includes the judge, Mike Osinski, a FEI 4* judge, and Christel Carlson, who hosted us at her Spokane Sport Horse facility. About 35 years ago I worked on the show committee for the Palouse Empire Dressage Show when Mike and Christel were competitors. Now they helped me achieve my goal. It was great to be with them.

Rainbeau Snickers, an Appendix Quarter Horse, was 26 in May. He's a homebred who was intended to be a sales project which I couldn't carry out. He's benefitted from those in the photo, from his foaling to the present. All of them deserve my gratitude.

When I think of a Thelwell drawing I'm reminded of my first pony, Tuffy. I cannot remember when I could not ride him. From there it was Patches and Midnight until college and work intervened. While I wasn't able to have my own horse, I still managed to ride whenever the opportunity arose.

My own horse, Penny, came in my 40s. She loved to jump, so we did. Dressage awareness came slowly.  USDF deserves a big thank you for sponsoring the clinics with Masters like the late Walter Zettl. He was inspiring. And, thank you to the patient and supportive instructors who've helped me understand the concept of riding with your seat.  Oh, to have known it 40 years ago!

Two exciting adventures I've enjoyed through riding are the mule ride to the bottom of the Grand Canyon 4 years ago and riding through the Tuscan vineyards in 1996.

Susan and Rainbeau Snickers rode Intro Level Test C on July 13, 2019, to join the Century Club.