2021 Lynn Palm Western Dressage Fund Grant Recipient: Diane Davitt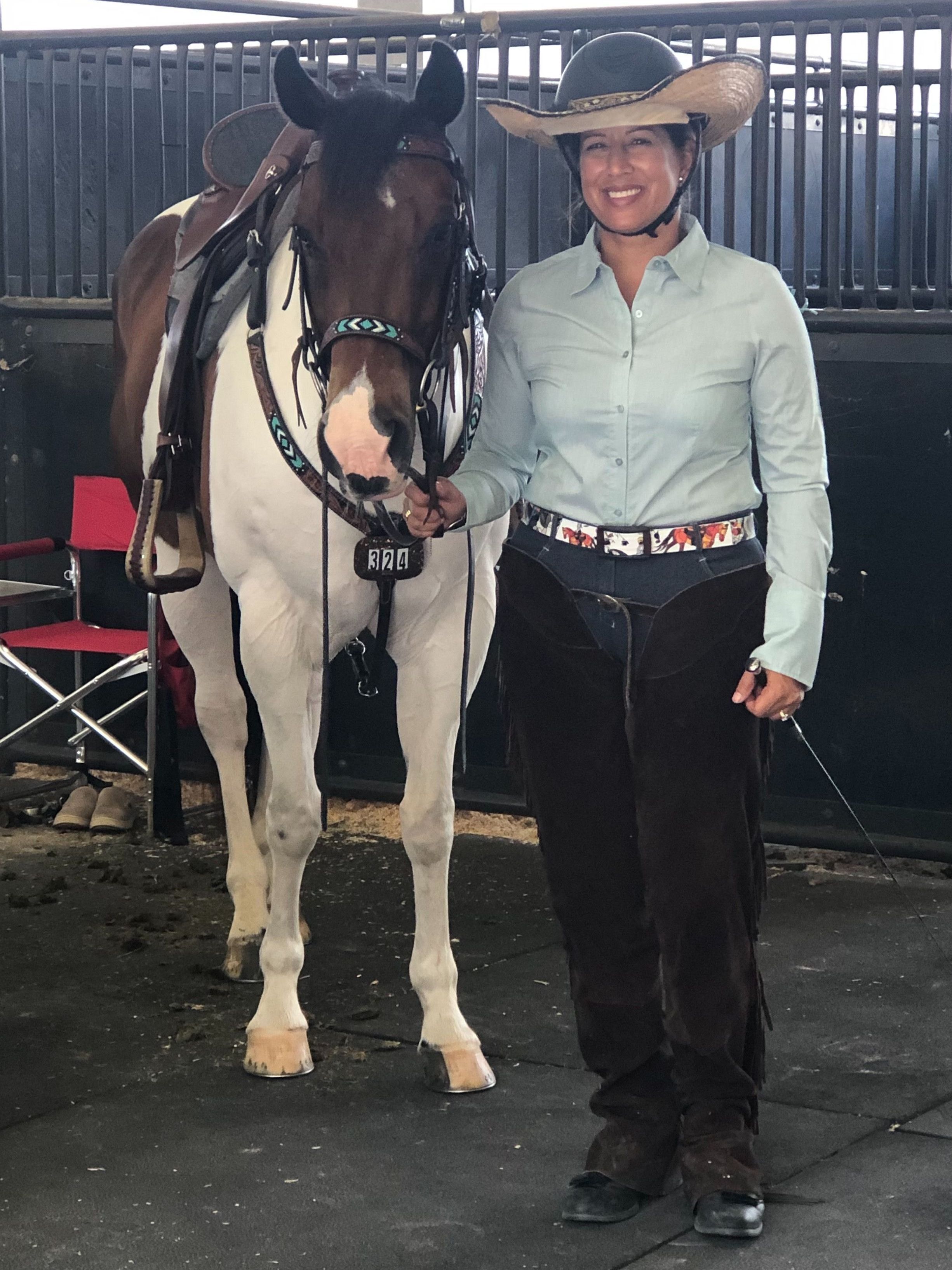 "Thank you" is truly not sufficient! The grant I received from TDF's Lynn Palm Western Dressage Fund allowed me to participate in a Palm Academy clinic that was held at The Grand Oaks Resort in Weirsdale, Florida, from January 11-13, 2022. Each day for three days, I was immersed in learning through discussions and presentations with Lynn Palm and Cyril Pittion-Rossillon. In addition to the "classroom" learning, we spent at least four hours a day in the saddle under the expert instruction of Lynn Palm and Cyril Pittion-Rossillon. With only seven riders there was plenty of individualized attention!
After three intense days of student and riding, I have a much better understanding of the foundations of western dressage. I now have more confidence with the western dressage fundamentals that I arrived with and gained the ability to make a few changes that will help me achieve the goals I have set for this coming show season.
When I applied for the grant, I had been active in western dressage for a little over 2 years. I had only been working with a trainer for about a year and a half. I was hungry for more knowledge and the Lynn Palm Western Dressage Fund grant provided the perfect opportunity! Shortly after I was awarded the grant, Lynn Palm announced a clinic at The Grand Oaks which is less than two hours from my home.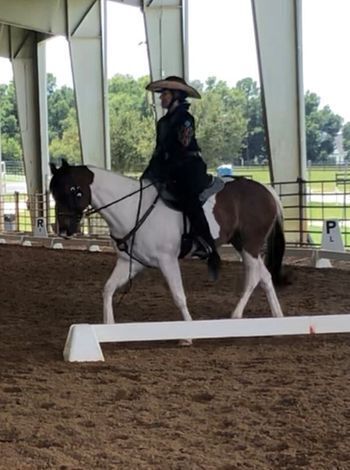 Some invaluable inspiration from my experience:
1. Western dressage is open to all. There is no "perfect breed/type" for western dressage. You can succeed without the million-dollar pony.
Tip number one really motivated me to work hard to improve my riding and challenge myself to show in rated shows and qualify for the WDAA World Show (which I did!). 
2. Humane treatment of your horse is paramount to your success.
Tip number 2 helped me build a stronger relationship with my horse. I learned to build our skills as a team through "asking" not forcing or becoming frustrated and using less humane tactics.
3. Your seat and legs control from the shoulders back. Your hands control the neck and head. 
Tip number 3 allowed me to learn how to use my body more effectively and how NOT to drag my horse around by his face.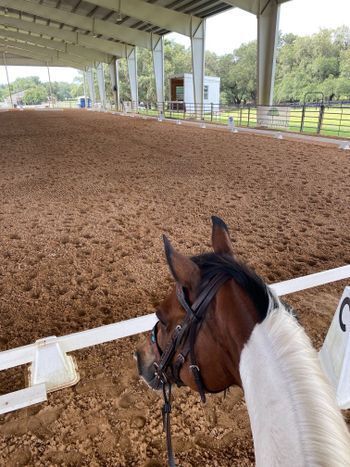 The Equestrian Journal gifted to grant recipients by the author, Catherine Respess, is now part of my riding routine. I am appreciative that this was included with the grant. As a teacher, planning is essential. I learned that as an equestrian, planning is also essential.
This grant allows access for many to opportunities that would be difficult to afford otherwise. Thank you to all the donors who made this opportunity possible! I look forward to contributing so that others may receive grants in the future.