Dan Mohl -- 2018 Para-Dressage Fund Grant Recipient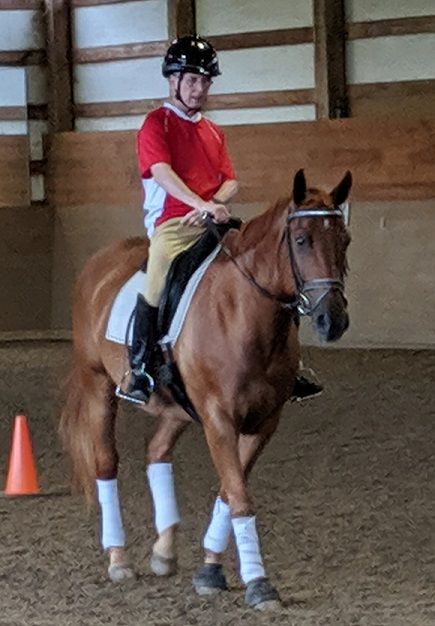 I would like to thank The Dressage Foundation for the opportunity to train at Carlisle Academy this summer.  I had a great para camp and worked on the things I needed to.  Thanks to Sarah's wonderful coaching, I was able to do a Grade 2 test and complete a National A test on Wednesday.

We trained on Monday and Tuesday with two different horses, riding twice a day.  We worked on Grade 1 walk work first, then got into trot work where we worked on half-halts and worked on the use of my seat to improve the frame of the horses.

Wednesday was a ride-review-ride type of show, which really helped my second test improve.  There was also a physical therapist there who gave me more instruction to go home with.  Being able-body or para, the issues are all the same – to go forward and accurate in the riding of your test.  The para riders have the extra challenge of dealing with their disabilities.

I really appreciate everyone's help from The Dressage Foundation, Carlisle Academy, and friends who came with me, who all helped me go forward with my goals.  I still hope to ride in the Paralympic Games.