TDF's Para-Equestrian Dressage Fund Recipient: Suzanne Ament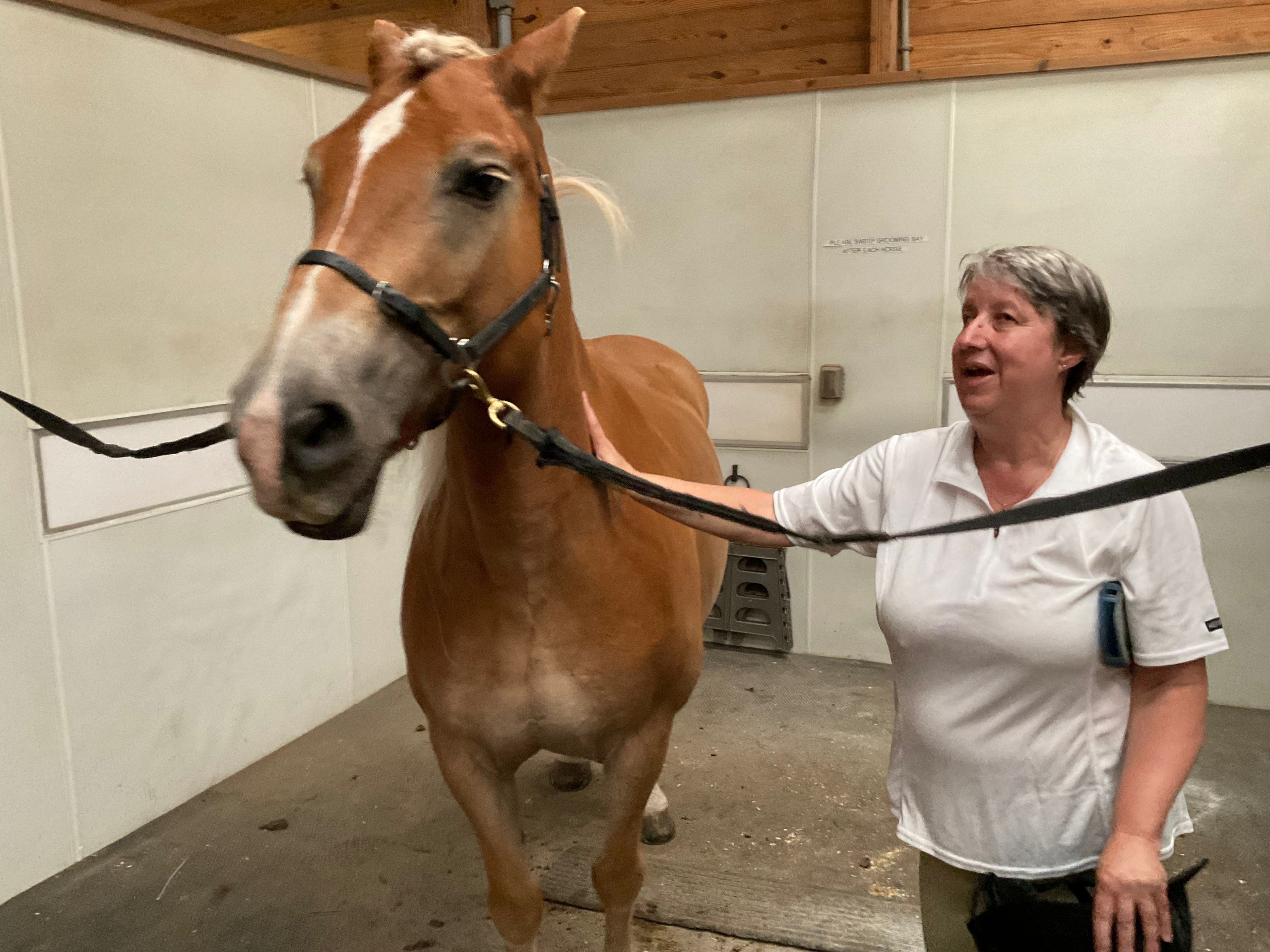 I used my TDF grant that I was awarded in the fall of 2021 to visit and train with Michelle LaBarre at LaBarre Dressage at Voltra Farm in Verona, New York.  I arrived around noon on July 25 and left at about that same time on July 29. This meant I had two half days and three full days at the farm. 
This training included three mounted lessons on a borrowed horse--a Haflinger, Ben, owned by Karen Leach. In addition, I had four unmounted lessons using the Equicizer and other equipment to improve posture, hip openness, and confidence in moving.
I am a blind rider, and since Michelle also has some vision issues, we were experimenting with sounds in the arena and other issues that all visually impaired riders might face. In addition to my training, another member of the blind equestrian community who is also legally blind joined us and filmed much of the lessons as well as Michelle's training. We hope to create a narrative to share with blind people to encourage them to try riding, but perhaps even more important, to show coaches and instructors that blind people can ride independently and well if given the proper environment. 
My own riding improved in that I can now feel the strength of my back which is needed to ensure free and strong leg support. I have things I can practice even without riding to keep this progressing forward.
Michelle is a creative, encouraging, and incredible coach.
Other benefits from this trip were being able to listen to Michelle training her own horses and hear the amount of planning and of flexibility needed to train a horse. She has a horse preparing for Grand Prix and a younger horse who is working on First Level. It was quite interesting to hear the difference in how she worked with them. I was also able to hear several lessons Michelle gave to other riders.
I came away with new ideas for sounds for orientation in an arena as well as improvement to my own position and riding.