TDF's Para-Equestrian Dressage Fund Recipient: Veronica Gogan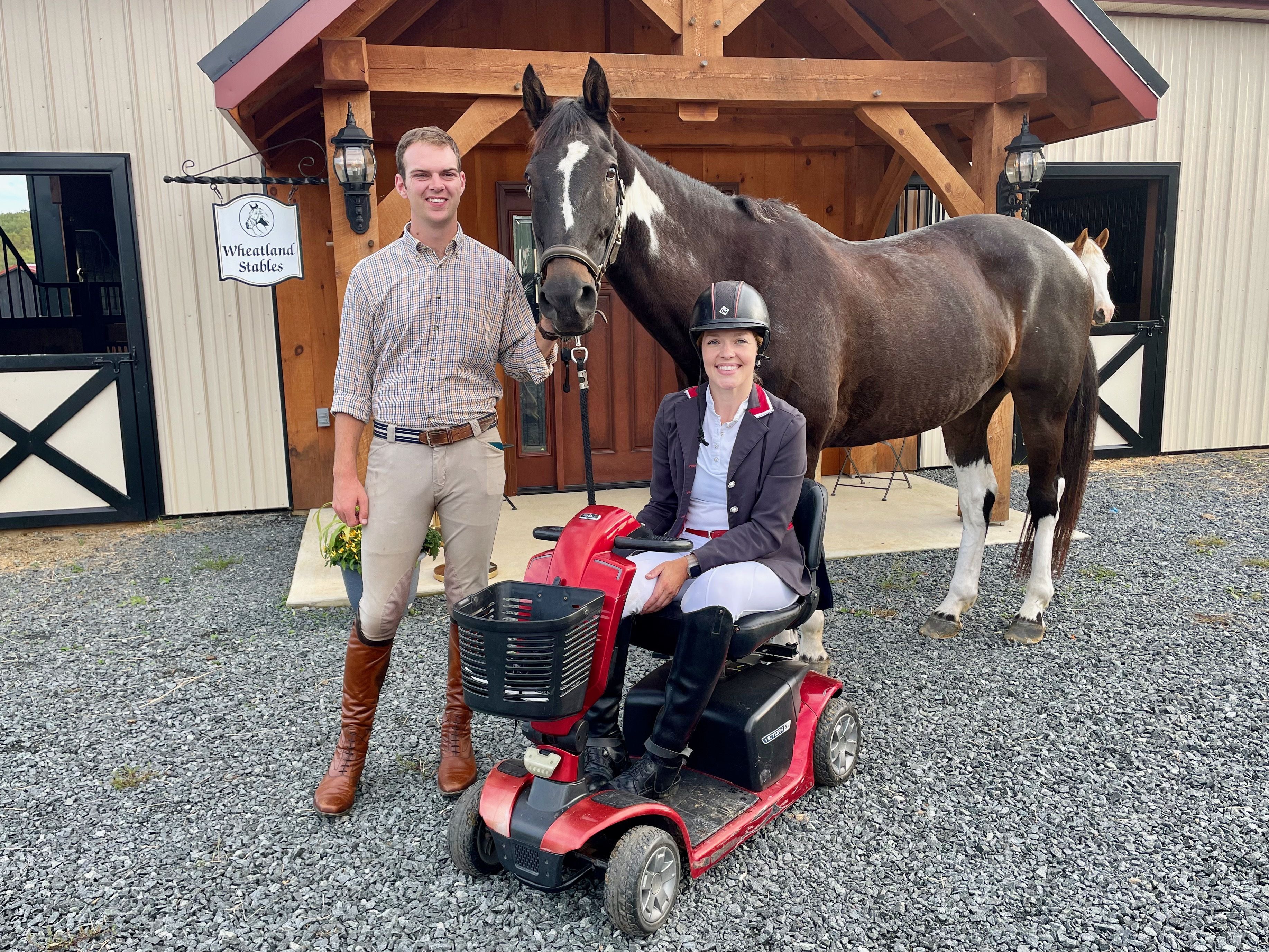 I feel incredibly fortunate to be a recipient of the The Dressage Foundation 2021 Para-Equestrian Dressage grant. When I was writing my application, I was in the final push of preparation for the 2021 Para Dressage National Championships. My horse, trainer, and I were a great team, I thought we were at the beginning of our story. Spoiler alert, we weren't as it turns out, Nationals was to be the end of our journey together. As the saying goes, "If you want to make God laugh, tell him your plans." Same goes for horses.
For the better of the first half of 2022, I worked on finding a horse and trainer situation that would keep me on a productive path. My goals were unchanged, and any new situation needed to progress my riding, be competition-oriented, and still worth the investment of a grant from TDF.
Since May, I've been training at Wheatland Farm aboard Toll House Chocolate Chip primarily with Anthony Forrest, Chip's owner. Wheatlands, Chip, and Anthony all have a laundry list of accolades, many very specific to Para Dressage. Working with a trainer on their own horse is an incredible experience. Not only has Anthony owned Chip for nearly nine years, but they also grew up together and have five or so disciplines to share. Anthony knows each of Chip's buttons, his strengths, and where he needs support. Their relationship has made my training so much better.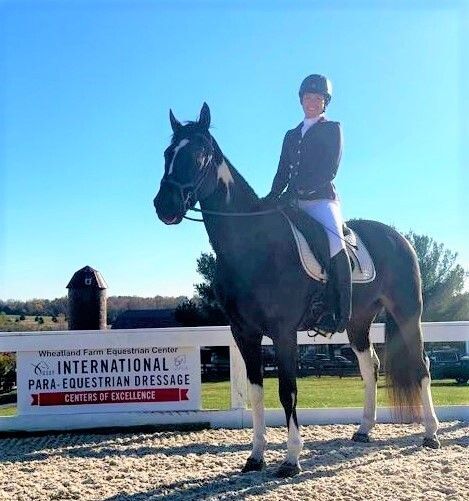 As the weeks have passed since I used my grant, I've been squirming about how to create a reflection on how I used it. With such upheaval since writing my application last fall when things seemed so linear, I didn't know where to begin. When I went back and reread my application, I realized I had achieved so much of what I had intended. My goals included "to close some of the gap between my inexperience and mastery;" to work on my strength, stamina, and problem solving; and to learn more about the mechanics of dressage. Competing to get feedback on performance and notes for progress was also a big goal for my training plan.
The theory and technique I acquired with the training paid for using my grant is undeniable. I am a better rider in body and brain with more tools unique to Para than I would have had without working at a USEF Para Dressage Center of Excellence. I made it to a few schooling shows with some licensed shows on the calendar in 2023. This year absolutely strengthened my foundation and was an investment in my future. I am incredibly grateful for the entire process of my TDF grant. In a year that could have felt like a dud, I have documented goals that I most definitely worked on despite it not being in the way I set out. Thank you to everyone at The Dressage Foundation who made this progress possible.