2022 Evie Tumlin Grant Recipient Molly Ralstin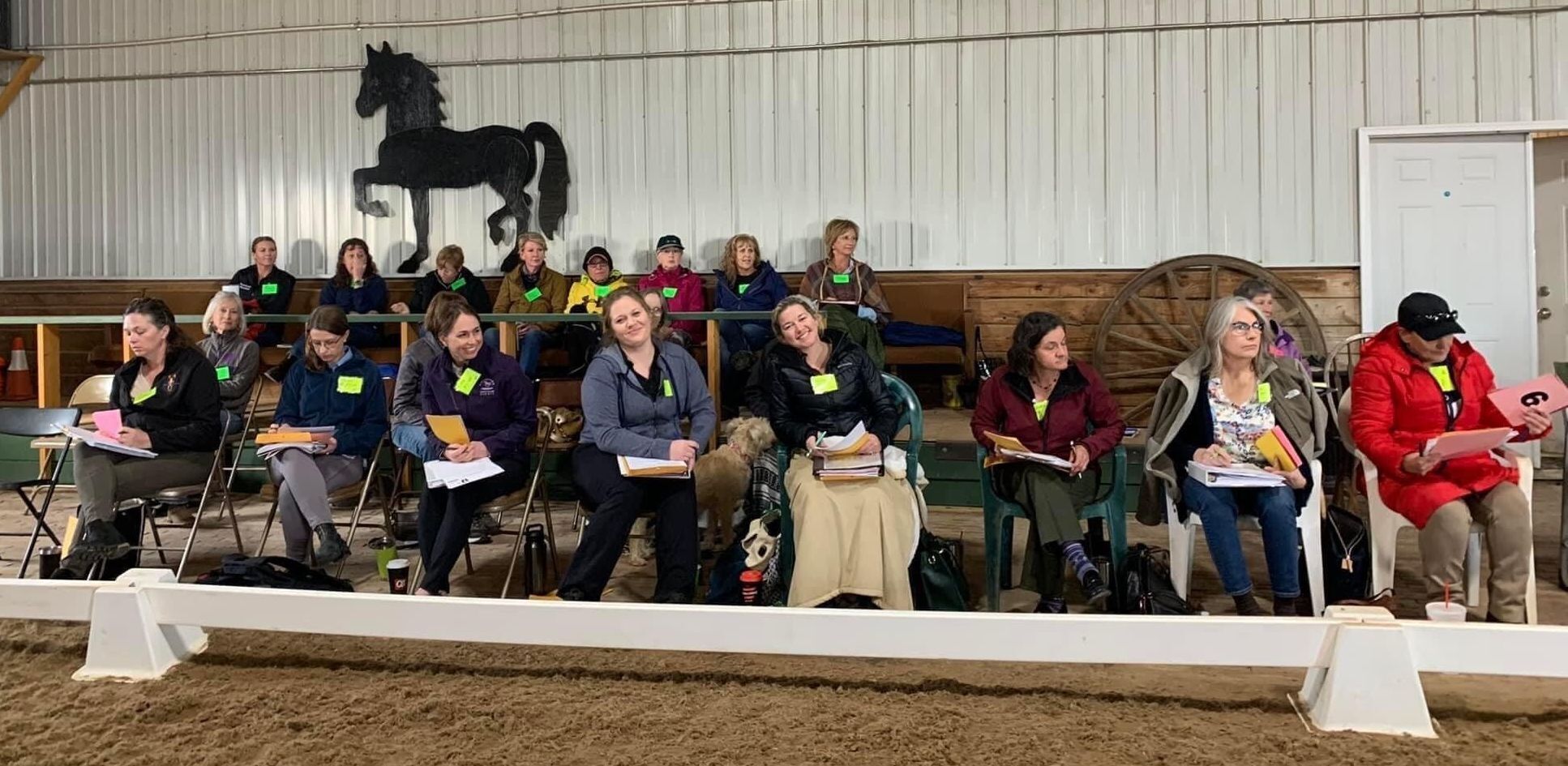 We spend a lot of time as competitors wondering what the judge is seeing when we ride down centerline. Those who go through the USDF "L" Program are fortunate to get a better understanding of what the judge is looking for. I was extremely fortunate to not only get the chance to go through the "L" program, but to be given the opportunity by the Evie Tumlin Fund for Adult Amateurs grant through TDF. This grant allowed me the ability to expand my knowledge of dressage, and to gain a better understanding of what the judge is seeing from C. The "L" program is two parts; I was able to complete part one this year consisting of the A, B and C sessions.
The A session was a deep dive on our class's introduction to judging and of our biomechanical knowledge. Learning more about a pure gait and the baseline the judges use to start calculating their scores. We were given a broad range of videos to show the difference within each gait and what is truly pure within that gait. The B session moved on to judging the movements of the test and the essence of each movement. We were given a chance to give scores and defend why we gave each score. The C session discussed collective marks and how to use what happened in the test to reach a decision about the five collective marks. We were given a chance to watch full live tests; once again we were tasked with standing behind our scoring and what we saw within the test.
My personal experience throughout the "L" program was once again being reminded that you could live several lifetimes and always learn something about horses. Being able to give scores and have crucial feedback from experienced judges was by far my favorite part. Even if part of the time it did make me a little queasy to stand up and give an opinion as a complete novice to judging. The methodology behind each session and how they flowed together was a master class within itself. One session interlocking so closely with the next it requires a pause to recall which session you learn what. I am so grateful to have had the opportunity afforded to me by the Evie Tumlin Fund grant and The Dressage Foundation.