2019 Carol Lavell Advanced Prize Recipient: Lehua Custer and FJ Ramzes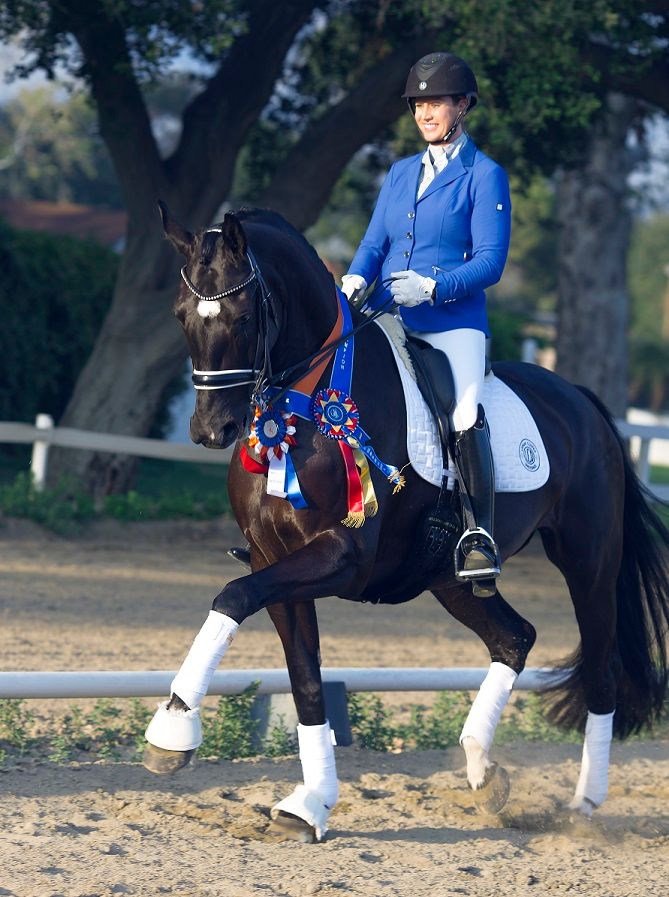 In February of 2019 I received a phone call that made a huge impact in my life. I had applied for The Dressage Foundation's Carol Lavell Advanced Dressage Prize in December 2018 and I had been granted $25,000. I was already in Wellington, FL, for a few months of training with Debbie McDonald and we were organizing our trip back to Los Angeles with very mixed emotions. It became clear to Wendy (Ramzes owner) and I that the intensive training was incredibly helpful for us as a team, and we really didn't want to give it up already. The grant allowed me to continue in Florida for the entire season and focus 100% on Ramzes' development. I want to give a huge thank you to everyone connected with The Dressage Foundation and specifically to Carol Lavell. This is a tough sport in many ways. It is extremely expensive and can be very heartbreaking when roadblocks come up.
The Dressage Foundation is a very important part of our sport and I believe it brings our community together. It can be a long and solitary journey to train the horse (and rider) to the top, but when you know that you are supported by others it is so rewarding. As a trainer and instructor for the past 20 years in Los Angeles, I have worked very hard to push myself with continued education and I took frequent lessons with my coaches, but with a 12-hour a day work schedule, it was challenging to give Ramzes the level of focus required to be competitive on the international stage. We have goals to hopefully represent our country one day and it is very difficult to balance a busy work schedule with intensive training and travel time required to campaign a top horse. This grant made it possible to shift my life to focus completely on these goals for 2019.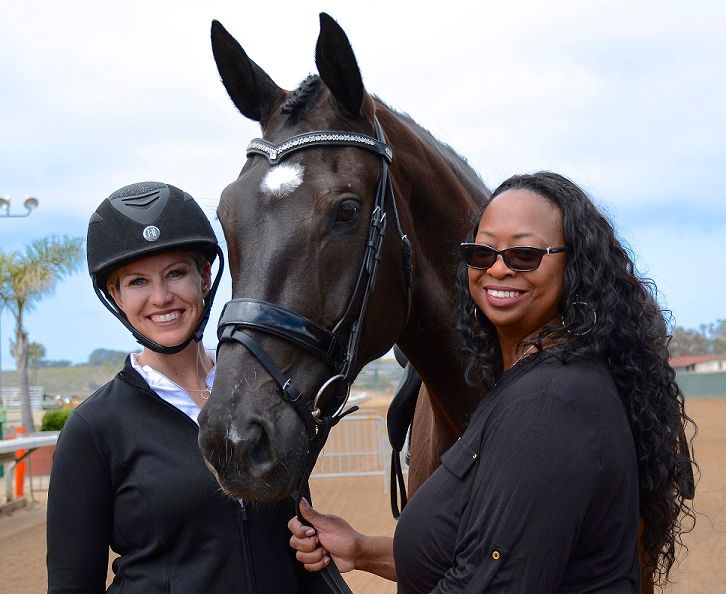 I must also give a massive thank you to Ramzes' owner, Wendy Sasser. When I won the Carol Lavell grant it meant that she would suddenly live across the country from her heart horse. Wendy bought Ramzes as a yearling with the plan to ride and show him herself. When it became evident that his ability was much more than we knew, she gave up the ride on him. I cannot thank her enough for shifting her goals and dreams to allow for us to reach for the top.
Our goal for training this year has been to bring Ramzes and I to a place where we can compete Grand Prix in CDIs. Debbie has been very focused with us and generous with her time. I have learned to be as precise as possible with every aid and every transition so that Ramzes and I are both in the habit of excellent work. I learned to create habits in the work that will transfer into the competition ring so that we can be reliable when the pressure is on. Ramzes is an extremely willing and hot horse, so I worked to help him stay relaxed in his mind while still pushing for the best movement. He tends to get a bit excited and reactive at show venues, so Debbie made it a huge focus in our training to always keep him 100% relaxed. That training was put to the test recently for our first outing at Intermediate 2 and it paid off. Ramzes was electric but completely rideable, so we had a great experience.
One big thing that I had a chance to witness while in Wellington for the 2019 season was how the top athletes in our sport school their horses, what their training schedule is like, and how they manage their horses' feed and treatment schedule. I saw how they have wonderful camaraderie and that they truly support each other as well as newcomers like me. Something that has been stressed is not overdoing the work with the horses. Make sure each exercise is done well so it doesn't have to be repeated to the point that the horse becomes fatigued or dull. I love that the horse's welfare and mental state is not compromised.
Being awarded the Carol Lavell grant truly changed my life and created opportunities that would absolutely never have been possible otherwise. We have made the decision to spend this entire 2020 season in Wellington again and I am building up a client base and show string here which is very exciting. We can't wait to get even more solid as a team and begin showing Grand Prix very soon.