2020 Maryal and Charlie Barnett Continuing Education for Instructors Grant Recipient: Jennifer Truett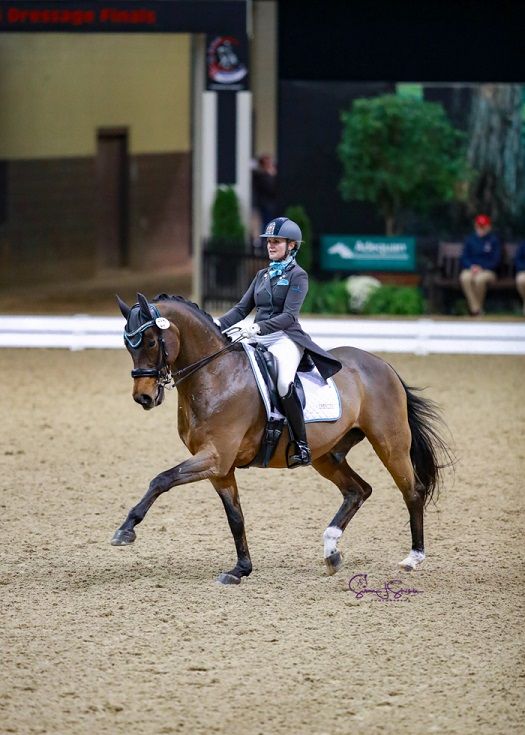 What a wonderful experience I had at the FEI B Instructor/Trainer Certification Workshop earlier this month! Many thanks to Tuny Page for hosting our group at her incredible Stillpoint Farm! What an amazingly picturesque farm. I'd driven by this farm for years, always wondering what it must look like behind the gates because it is so lovely from the road.

We were lucky enough to get to use both the beautifully landscaped outdoor dressage ring and the immaculate covered arena during our two days of learning. The covered has a luxurious seating area across the A end that leads into a perfectly appointed lounge with huge windows allowing for beautiful views of the farm and arena. The barn is parallel to the covered and resembles the top barns in Europe in feel and function.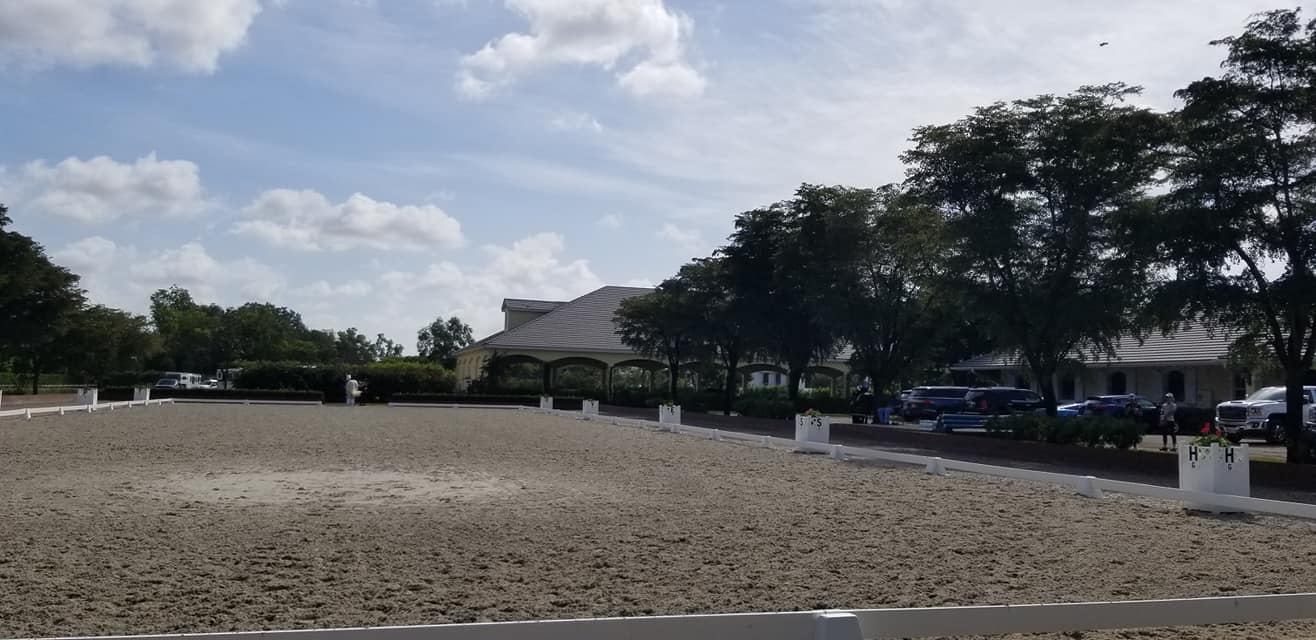 I am very excited to have been invited to participate in this workshop, which is used as preparation for the exam. When I first read through the participant list names, I was a bit intimidated because I felt that many had more experience and credentials than me. I was the only participant not already 4th Level certified. I'm certified through 2nd Level but qualify to move on to the exam because of my own FEI scores and those of my students. However, I quickly learned that I fit right into this supportive group of professionals.
The first day was about teaching FEI lessons. It started off with our faculty member/facilitator, Lilo Fore, teaching a demo lesson to Noel Williams on a lovely horse owned by one of her clients that was a little up in the brisk wind and new place. I really appreciated how their lesson demonstrated that the Instructor/Trainer faculty wants us to teach lessons that are what the horse/rider need in that moment in time. This confirmed for me that the program's priority is to create high quality teachers who can recognize where each horse/rider are and have the tools to build from there.
Coming into this workshop, I was unjustifiably concerned that we would have to demonstrate the ability to teach FEI movements, which is not an everyday reality even with the best FEI horses. Noel's lesson was such a great example of why the best daily work for FEI horses is done by focusing on the fundamentals (i.e. the Training Scale), not drilling movements. Lilo and Noel worked well together as a team to help Noel's worried mount work through his anxiety and end with much improved flowing gaits/back from improved elasticity, swing, and thoroughness, enabling him to work on more advanced movements.
Noel and her mount are just one example of the super group of horses and riders organized for us by USDF's Katherine Robertson. I LOVED listening to the other instructors help their volunteer students work through whatever faced them. I came away with several new exercises I've gotten a lot of use out of since then.
In my teaching session, I was fortunate to get to work with a very skilled trainer, Bobbi Carleton, riding a horse she'd trained for many years. She was planning to show their first I2 in the next couple of weeks, so we decided to use her lesson to help her find a few more points through her test. What a fun lesson to teach! We focused on improving her step-by-step control over the horse's entire body in half passes (i.e. entrance position, bend, amount of sideways vs. forward, head/neck position compared to barrel/haunches position, etc.) and all the same elements in canter pirouettes using different exercises and then combinations of those exercises. Lilo, Bobbi and I were all very happy with the end results.
The second day was about training FEI horses. Every participant got to ride an FEI horse. Those of us who were local brought a horse with whom we were familiar; honored to get to ride my own Grand Prix horse, Lafayette HQ "Taffy."  The participants from out-of-town got to ride really fabulous loaned horses.
It was so fun to watch everyone work their horses. We may have slightly different approaches, but we all have the same end goal in mind, so getting to sit together and talk through what we were seeing, and then having the participant come and explain what they were feeling and their next steps was incredibly valuable to me, as a professional. There really aren't many opportunities to learn in this format where we are all on equal ground learning and sharing together as a group. Lilo did a great job promoting discussion among us and prodding anyone who got stuck to help them find a solution.
I was lucky to be able to ride my heart-horse, Taffy, who is an 18-year-old Hanoverian gelding I bought for $1 11 years ago. He was so inexpensive because he'd fractured his left hind cannon bone and caused a lot of soft tissue damage to his whole left side when he got hung up in the tongue of a manure spreader at 4 years old. I explained his injury history to the group and that we've been competing at GP for 5 years. I also told them I was in the process of evolving his normal work routine to better meet his needs as a senior citizen (don't tell him, though!). It was so fun riding him for the group. They had helpful feedback and then Lilo jumped in and gave me two gifts of information: 
1. To ride the canter pirouette like I'm riding out to each point of a 5 or 6 pointed star to ensure he is always moving forward each stride. 
2. Practice going in and out of piaffe from trot, not passage to keep the piaffe tempo quick and make it clear to him that piaffe is no different than trot, it's only in place. 
WOW!!! I could not believe how much those two tidbits rocked our world!

I've included pics of Taffy happily settled in while waiting for us to finish this afternoon session the second day. I am so thankful to The Dressage Foundation for awarding me a $1,000 Barnett Instructor Fund Grant to help offset the costs of this program and also to Maryal Barnett for funding the grant to support trainer education. This FEI B workshop cost $1,500, so the grant made a huge difference for my budget. I am thrilled with my workshop experience and look forward to taking the exam once we all recover from COVID-19.