2019 Maryal and Charlie Barnett Continuing Education Grants for Dressage Instructors Recipient: Kiersten Vroman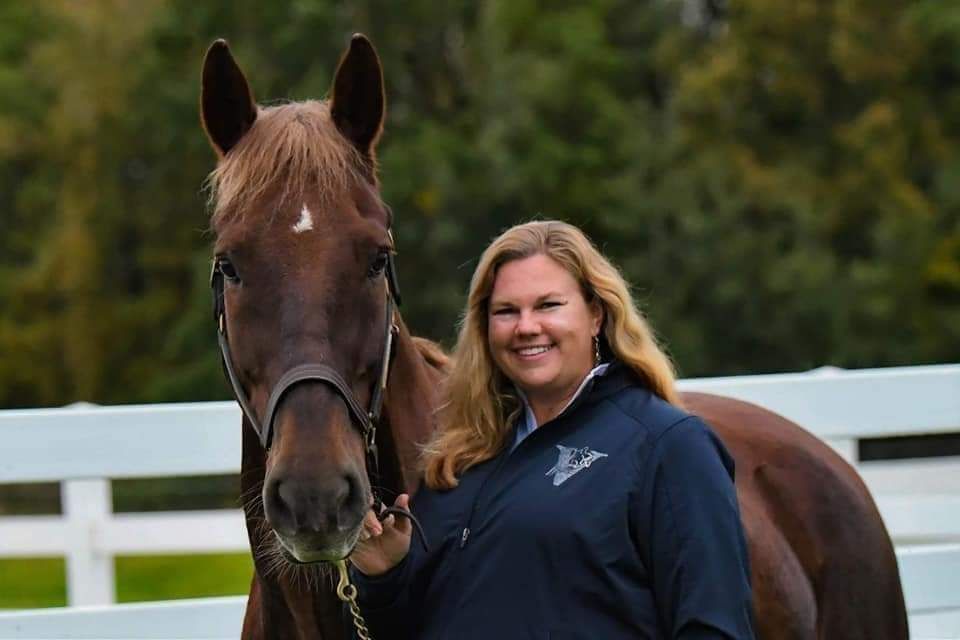 I was thrilled to receive the Maryal and Charlie Barnett Continuing Education Grant for Dressage Instructor from The Dressage Foundation to support my participation in the USDF Instructor Certification program. Attending the workshops was a large time and financial commitment and the grant from TDF was used towards offsetting some of these expenses.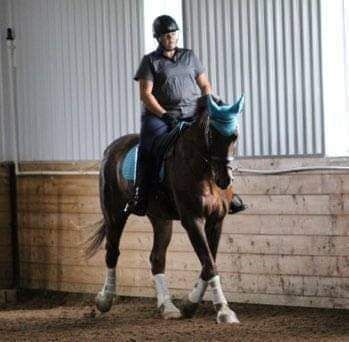 I hoped to complete the program and be able to feel that I had learned something.  I was surprised and a little overwhelmed with the amount of content covered in each workshop. After every workshop weekend, I went home feeling that I had so much new information to digest as well as new material to bring to my weekly students and training horses.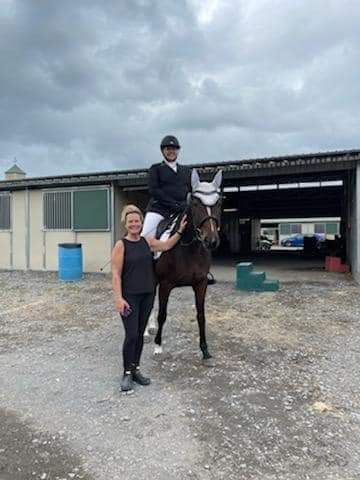 Workshops:
I attended three workshops: riding, lunging, and teaching. The instructors were excellent and the facilities where they were held were so accommodating and welcoming.  After the three workshops, I attended the pre-certification.  This was a mock type of exam run just like the real exam. Our examiners gave us feedback and areas where more improvement was needed.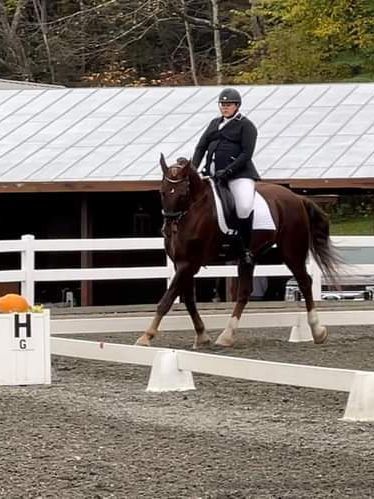 Exam:
Initially our exam was supposed to be in April 2020. However, due to Covid, it was postponed indefinitely.  In September of 2021, I was finally able to attend the testing at Weatogue Stables. Bobbi Carleton was welcoming and encouraging to all of us.  The exam was challenging, time was tight and there was a lot of pressure. The examiners had great poker faces and the relief of learning I had passed was huge!
I think that the certification process and education have improved the quality of my instructing and training significantly. It also really impressed upon me the importance of the Training Pyramid, which I feel has become a road map for my teaching.  I had the opportunity to meet some great people! I developed some friendships with my fellow participants as well as had the opportunity to meet and become acquainted with the examiners and workshop leaders.  Thank you, TDF for helping this journey happen!