Sarah Adams (2017)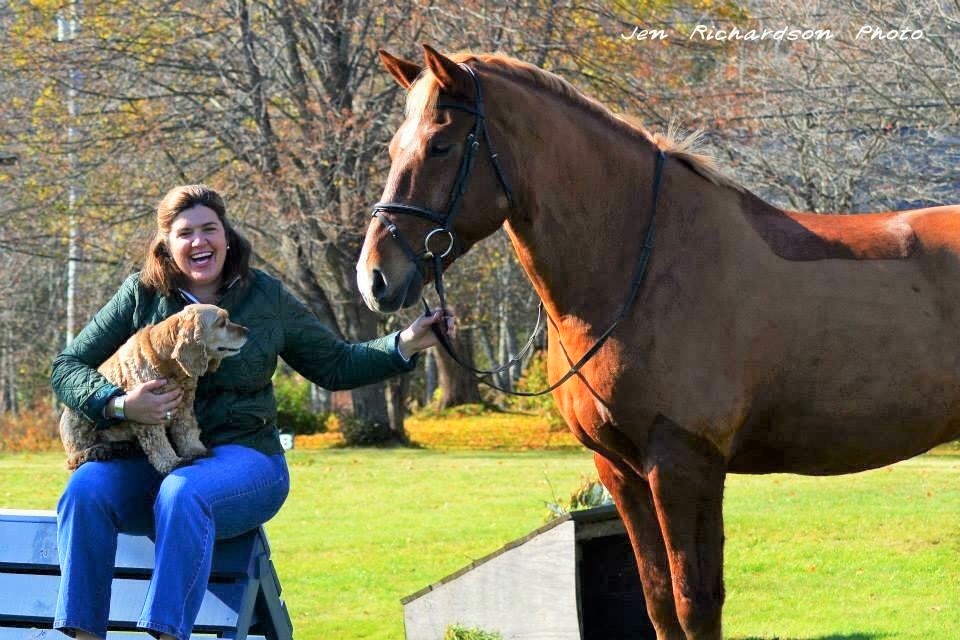 We all have "that list," you know the one…the list of "coulda," "shoulda," and "mighta?" Well, the USDF L Program may also be on your list of things that could be cool, might be worthwhile or an item that should get put on the annual New Year's resolutions for the coming year. I have to say that thanks to the Trip Harting Grant from The Dressage Foundation, I was able to complete Part I of the L Program with the EDCTA crew, and it was an amazing experience!
The USDF L Program was an eye-opening opportunity to gain specific and applicable techniques to apply to my own "ringmanship" and to improve my own test riding skills. I was able to really absorb the nuances of the various transitions and fully appreciate the building blocks that make up the Training–Second Level tests. The exercises from the homework drove home the "why" behind the countless exercises that my instructor works with me on each week – and that suddenly made perfect sense and invigorated my own training efforts.
The three weekend programs, over the course of four months this spring, really stretched my mind and made me think (and think, and think) about the adjectives we all choose to use that can most effectively help the rider understand the essence of the movement. The wide variety of participants and auditors provided great depth of perspectives, which enriched the learning for all of us. The wonderfully structured sessions moved the participants from, "Monday morning quarterbacks," to engaged students firing off comments and scores in "real time" while providing the feedback to make us more aware of the meaning of the words and how that relates to the score provided.
I came home after each session with new friends, new nuggets of information and my eyes wide open! The organizers did a remarkable job of finding quality pairs to demonstrate the levels and the experienced instructors made the time to clearly answer our questions and explain why a movement was a 6.5, not a 7.0 or a 6.0. We learned about the challenges that come with assumptions and gained massive insight into the "big picture."
If you've been feeling stuck or frustrated by your scores from this summer's dressage outings, I'd suggest getting yourself enrolled in a USDF L Program, Part I session, either as a participant or an auditor! You're certain to see your scores improve, gain confidence in your own training journey and peel away some of the ceiling that all too often limits a multitasking Adult Amateur. The homework alone will have you rolling up your sleeves and giving you flashbacks to college – but in the best way possible.